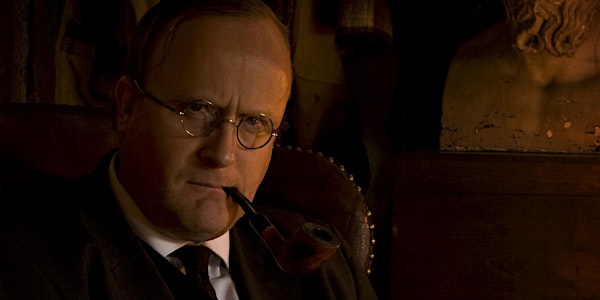 M.R. James Fireside Ghost Stories with Robert Lloyd Parry, Live on Zoom
Refund policy
Refunds up to 1 day before event
Join acclaimed performer Robert Lloyd Parry as he brings to life the beloved ghost stories of M.R. James
About this event
"If any of my stories succeed in causing their readers to feel pleasantly uncomfortable when walking along a solitary road at nightfall, or sitting over a dying fire in the small hours, my purpose in writing them will have been attained..."
Montague Rhodes James (1862 – 1936) more than succeeded in this modest ambition. Over a century after their first publication, his Ghost Stories of an Antiquary remain the most admired supernatural tales in the English language. James first performed them to friends at Christmas in King's College, Cambridge in the year up to WW1. Since 2005 Robert Lloyd Parry has sought to bring this tradition back to life.
In A View from a Hill a pair of old binoculars reveal the grisly history of an idyllic stretch of English landscape. The story lasts about 40 mins. Afterwards, if you are good, this will be followed up by a reading of a bonus shorter work by M R James.
Storyteller: Robert Lloyd Parry has travelled widely in the UK and USA with his candlelit M R James performances, which have have been covered by The New Yorker, The Fortean Times, The Spectator, The Times, The Sunday Times, The Washington Post, The Daily Mail, The Guardian and The Morning Star. In 2014 he appeared as the author in Mark Gatiss's BBC2 Documentary 'M R James: Ghost Writer.' For more details see www.nunkie.co.uk
These are difficult times, more difficult for some than others, so we are ticketing these talks by donation - if you can £10 per ticket would be wonderfully kind but if you can't then £2 is most welcome.