Mr Selfridge and his competitors: untold tales of London department stores
Description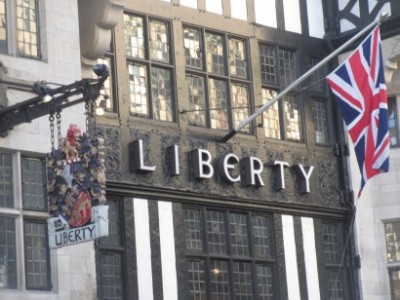 Starting near Oxford Circus and ending at the great Selfridges store, I will take you on a walk round one of the world's premier shopping areas and tell you fascinating stories about some of the West End's major stores and the characters behind them.
You will discover why a Marks and Spencer's store is named after a building in ancient Rome and find out Liberty's unexpected connection to the British Navy. I will tell you about the first John Lewis who started with one small shop on Oxford Street in 1864 and why he would be shocked to discover what his son did to the business. I will talk about about the rise and fall of HMV and explain the pivotal role the HMV store played in the discovery of the Beatles. I will show you the original Debenhams store which was very grand indeed and a nearby piano showroom which is now known for something different. When we finish at Selfridges, I will reveal just how much (or rather how little) of the television series was true and I will share with you some other stories such as the bet between Harry Gordon Selfridge and Harrods in 1917 and what the loser had to do.
Who knew shops could be so interesting!
You can check travel options at the Transport for London Journey Planner.