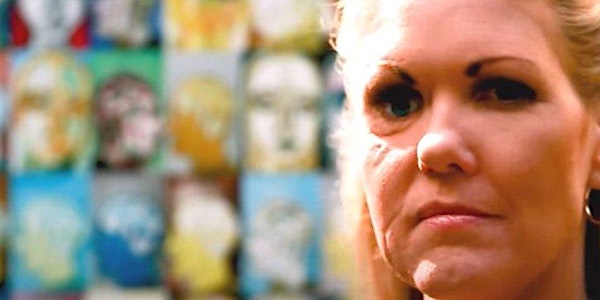 MRSA Webinar: "A patient's ideation of Antimicrobial Stewardship"
MRSA is a bacteria often referred to as a 'super bug' that has become resistant to many antibiotics and is increasing difficult to treat.
About this event
"A patient's ideation of Antimicrobial Stewardship"
We are delighted to welcome Vanessa Carter to join us to share her own real-life experience with MRSA.
Vanessa is an e-Patient Scholar at Stanford University Medicine X as well as antibiotic resistance and one health activist. She established Healthcare Communications and Social Media South Africa in 2013 which started as a Twitter chat to discuss sustainable health development.
Vanessa also created the first CPD course in South Africa about e-Patients
accredited by the South African Medical Association (SAMA) and has further provided training to various organisations including the National Institute of Communicable Diseases (NICD) and the Africa CDC. Before her advocacy. Vanessa was a creative director and advertising business owner for 18 years. Due to a severe car accident in 2004 in Johannesburg, she spent ten years in the medical system reconstructing damage caused to her face which resulted in an antibiotic-resistant infection called MRSA. Since 2013, she has been appointed an advisor to multiple entities including the WHO Strategic Technical Advisory Group on AMR in 2020 and in the same year was certified as a WHO Infodemic Manager. Further to this, she was recognised with a FINDdx (Foundation for Innovative New Diagnostics) Award at the 72nd World Health Assembly.
One of Vanessa's proudest achievements was to assist in the implementation of the Antibiotic Guardian Pledge Campaign in South Africa working alongside Professor Adrian Brink, Head of Microbiology at the University of Cape Town which was later adopted by the National Department of Health.
Vanessa is also a part-time Communication Manager at the Commonwealth Pharmacists Association, an advisor to the Center for Infectious Disease Research and Policy's Antimicrobial Stewardship Project (CIDRAP-ASP) and a Civil Society Champion at the Africa CDC.
Vanessa now resides in Devon and continues her brilliant work to raise awareness about antibiotic resistance globally. Join us to hear more about her patient experience and advocacy on the 18th of October at 12.30 pm.
Sign up now.
A link to the webinar will be shared before the event starts.
You may be interested in our other events during International Infection Prevention Week as well. Check the main event page to be updated about our other activities.