Join the MS Society for our annual Carol Concert from the comfort of your own home
About this event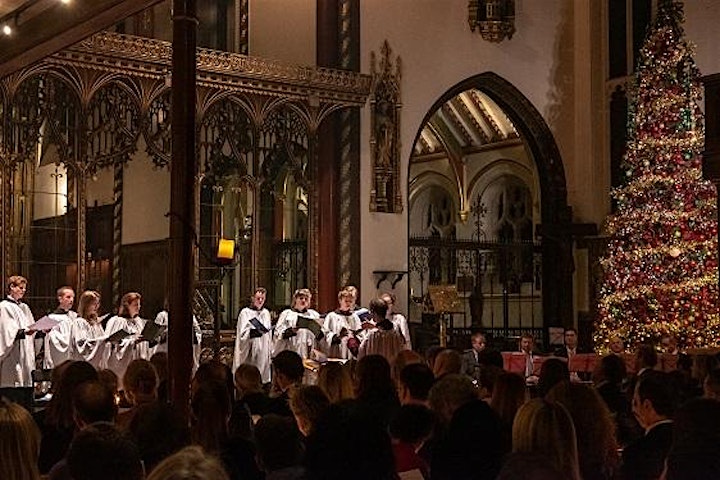 MS Society Virtual Carols by Candlelight
The MS Society is delighted to invite you to our annual Christmas Carol service taking place on Tuesday 15 December.
Join us for a special online concert filmed in the beautiful setting of St Paul's Church, Knightsbridge for a festive programme of Christmas carols and readings from Emilia Fox, Rose Leslie, Robert Powell and Laurence Llewelyn-Bowen.
The pandemic has impacted everyone's lives and has presented additional challenges for people with MS. As we continue to support people affected by MS through this difficult time, we are incredibly grateful to our community of supporters for helping us to make this happen!
Tickets are priced at £25 per household.
All funds raised from this event will go towards the Stop MS Appeal.
Data protection
Thank you for registering to support the MS Society by attending the MS Society's Carols by Candlelight. We will use the information provided to process your event registration. If you have any queries about this registration form please get in touch on 0300 500 8084 or email supportercare@mssociety.org.uk.
Our privacy notice
Thank you for trusting us to respect your privacy. We will do all that we can to keep your data safe.  To find out more about how we use your data, you can view our full Privacy Notice at https://www.mssociety.org.uk/privacy or call our Supporter Care team for a copy. You can also update your contact preferences by emailing supportercare@mssociety.org.uk or calling 0300 500 8084.
Terms and Conditions 
Tickets for the event are non-refundable.
Date and time
Location
Refund policy
Organiser of MS Society Virtual Carols by Candlelight
This event will raise money for the MS Society's Stop MS Appeal.
The Stop MS Appeal is funding research that will enable us to Stop MS in its tracks - stop relapses, accumulation of disability and uncertainty. Enormous strides have been made in understanding MS, more than in any other neurological condition. The science is right, the environment is right and the team is right to drive forward and achieve real progress in the treatment and management of MS. We have made important breakthroughs and are now at a critical tipping point, with research offering incredible promise.
Please contact Hettie Tetteh if you have any questions - Hettie.Tetteh@mssociety.org.uk / 0208 827 0323.
Multiple Sclerosis Society. Registered charity nos. 1139257 / SC041990.