MSK & Sports Medicine Symposium. Event #3. Respond, Reset, and Rebound
About this Event
AGENDA
Each of our 5 MSK & Sports Medicine Symposium events consists of talks from 3 or 4 speakers. This event's speakers are:
Mr Simon Thompson, Diagnosis and Management for Multi-ligament knee injuries.
Paul Hobrough, Developing advanced RPW Shockwave skills: from good technique to great
Jeff Ross, Return-to-play in sport a decision-based model, 2020
Cliff Eaton, The science behind Shockwave technology
CPD
3 hour's CPD (valid for UK) will be awarded after the event. Please note that the name used for registration will be the one used on the certificate, so please be aware of typos etc.
REGISTRATION - OPTIONAL DONATION OF £10
We believe the content you will hear is worth a small donation of £10 to either the UK's Help For Heroes or the Irish Society for Chartered Physiotherapy (ISCP) Benevolent Fund which assists members in hard times. Please choose the charity when selecting your ticket.
Help for Heroes believes those who serve our country deserve support when they're wounded. Every day, men and women have to leave their career in the Armed Forces as a result of physical or psychological wounds. The charity helps them, and their families, recover and get on with their lives. It has already supported more than 25,000 people and won't stop until every wounded veteran gets the support they deserve.
Your donation of £10 will allow Help for Heroes to continue to support veterans and their families - Thank You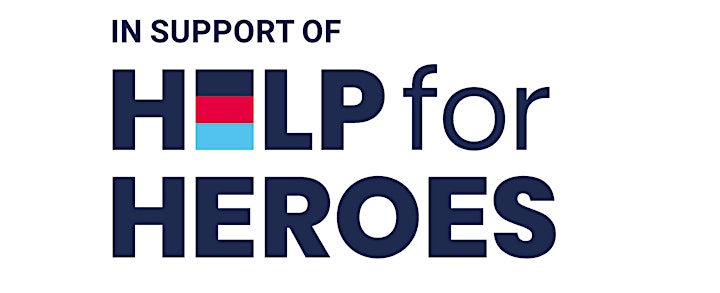 OUR SPEAKERS
Mr Simon Thompson MBBS BSc(Hons) MSc MD(Res) FRCS(Tr&Orth), Consultant Orthopaedic Knee Surgeon The, Lister Hospital, BMI Mount Alvernia
Simon's surgical interests include meniscal injuries, complex ligament reconstruction and joint replacement. He also has a special interest in anterior knee pain in athletes. His research is highly regarded and he regularly lectures Internationally. He has medically represented First Class and International Rugby and Football teams."
Paul Hobrough BSc PGCEA MCSP, Physiotherapist, Physio&Therapy
Founder and owner of a successful private physiotherapy practice in Hexham and London. Paul is also an ISMST (International Society for Medical Shockwave Treatment) Certificated User, and international speaker.
Jeff Ross, Physiotherapist, Harris & Ross
Jeff's career is grounded in elite level sports. Having been Head Physiotherapist for New Zealand's Rugby League and Football teams, he then travelled to the UK to reform the medical department at Manchester City's Academy. From there, he won a Premiership title as Head Physio to Sale Sharks, later taking post as a consultant where he coordinated the care of the entire medical department. He regularly works with elite athletes from a multitude of sports on complex conditions.
Cliff Eaton MSc, BSc (Hons), MCSP, MSc in Sports Injury Management, Physiotherapist
Former Head of Medical Services at Northampton Saints and experience working with Leicester Cricket Club and Manchester City FC. An international speaker on Shockwave, electrotherapy, manual therapy and exercise.

PREVIOUS MSK SYMPOSIUM WEBINAR SERIES TESTIMONIAL
Really good webinar - the best I have been on for many a year - concise, exciting, inspirational and of course informative with no waffle. - JL
Thank you that's really interesting, I've neglected my website so excited to go and improve it now - LA
This has been a really enjoyable and informative series, thank you to all presenters - CC
Great webinar, could relate to a lot of the examples, looking forward to more next time. - JS
Great symposium, thanks to all involved. Lovely positive way to start the day. - ME
Great symposium, many thanks to all - SR