Join us for the next MsMono Meets session with development execs Dionne Farrell and Laurie Farrugia.
About this event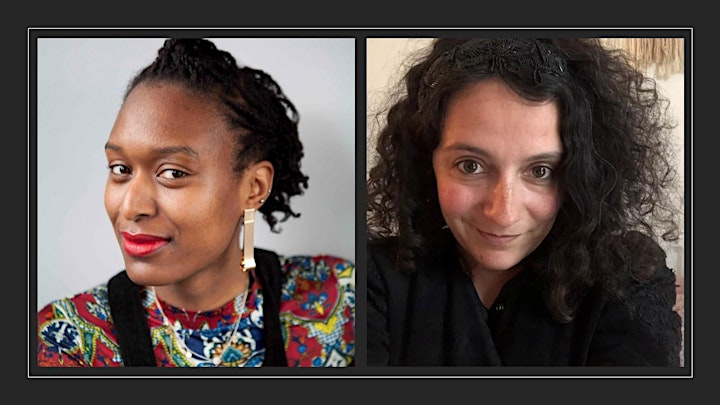 We are hosting the next 'MsMono Meets' event with development execs Dionne Farrell and Laurie Farrugia. The event is for all female filmmakers (directors, writers, producers, etc.) who want to know how to get their idea or script into development.
Please send any questions for Dionne or Laurie to: team@msmono.com
Dionne Farrell
Dionne Farrell is a Development Executive at BBC Film, the feature film making arm of the BBC, where she has worked across a number of films, including Rapman's Blue Story, Francis Lee's Ammonite, and a selection of short films. She began her career as an office runner for Raw before moving into script development as the BFI's Script Editor Trainee. Prior to joining the BBC Films team, she was Development Editor at Unigram.
Laurie Farrugia
Laurie Farrugia is a Development Executive at SunnyMarch, where she manages a range of drama and comedy drama series on the TV slate. After graduating from USC's Peter Stark Producing Program in 2009, Laurie worked in the TV industry in Los Angeles before moving to London in 2013. Prior to joining SunnyMarch, Laurie worked at Carnival Films, as well as freelancing for various production companies.
MsMono (www.msmono.com)
MsMono is an award-winning production company telling bold and ambitious female-centred stories. We also strive to increase female representation both in front of, and behind the camera. Our short film Pretty Bitch has been screened at festivals internationally, winning the Van D'or Award for Best Screenplay and was nominated in four other categories including Best Film, Best Actress, Best Drama and Best Director. Our music video, You, for Independent Artist Sharlene-Monique is also an award-winner, having won Best Female Solo, Best Inspirational and Music Video of the Year at the Jump Music Video Awards.
Our latest short film That Girl, Peugeot was completed in March 2020 and is currently on the festival circuit. It was produced with a 70% female cast and crew. We have an independent short film The Ride currently in production and two audio series written by women of colour and a short form comedy series in development.
MsMono Mailing List
Please note that by booking to attending this event you are consenting to your email address being added to the MsMono mailing list. You can unsubscribe from the list at any time.
Organiser of MsMono Meets - development execs Dionne Farrell and Laurie Farrugia