Join us for our MsMono Meets session with writers Tolula Dada and Emma Dennis-Edwards.
About this event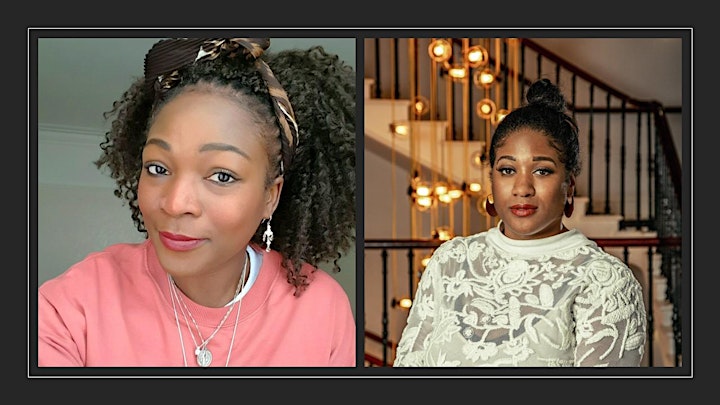 We are hosting the second 'MsMono Meets' event with writers Tolula Dada and Emma Dennis-Edwards. The event is open to all female filmmakers (writers, actors, directors, producers, etc.) who want to ask these talented writers questions about their career so far.
Please send any questions for Tolula or Emma to: team@msmono.com
Tolula Dada
Tolula is an award-nominated writer and script editor with over a decade's TV experience, spanning drama development and script editing continuing drama and returning series for BBC One, ITV, Sky One and HBO/Cinemax.
Her first full-length play, CARROT OR STICK? was nominated for the 2015 Alfred Fagon Award. She went on to complete the Royal Court's Introduction to Playwriting Group and a year-long writing residency at Oxford Playhouse. Since completing the 2019 4Screenwriting Course, her second play, MARRY OR BURN, was long-listed for the Verity Bargate Award 2020.
She is currently developing a number of original projects for TV, alongside writing on the forthcoming BBC Three series, RED ROSE and the sixth series of ITV's GRANTCHESTER.
Emma Dennis-Edwards
Emma Dennis-Edwards is a Writer/Performer of Jamaican and Trinidadian heritage. Emma has been a participant at Royal Court, Soho Theatre, Lyric Hammersmith and Oval House writers' programmes. This year she has been chosen as part of the Almeida Theatre's Genesis Writers Programme and her play Bricks has been shortlisted for the Alfred Fagan Award.
Emma's play Funeral Flowers (which Emma wrote and stars in) was performed at the Edinburgh Fringe Festival and won the Scotsman's Fringe First Award and the Filipa Bragança award for best female solo performance. It has since enjoyed sold-out London transfers to The Bunker, Free Word Centre, Bernie Grant Arts Centre, The Roundhouse and Hackney Empire. Emma was chosen as one of the Old Vic 12 Playwrights and recently wrote a Young Vic Community play.
For screen, Emma is developing original comedy and drama projects with The Forge and Red Planet Pictures; and is part of BBC Studios Writers Academy, BBC Television Drama Writers Programme and Drama Room.
She is represented by Curtis Brown Agency.
MsMono (www.msmono.com)
MsMono is an award-winning production company telling bold and ambitious female-centred stories. We also strive to increase female representation both in front of, and behind the camera. Our short film Pretty Bitch has been screened at festivals internationally, winning the Van D'or Award for Best Screenplay and was nominated in four other categories including Best Film, Best Actress, Best Drama and Best Director. Our music video, You, for Independent Artist Sharlene-Monique is also an award-winner, having won Best Female Solo, Best Inspirational and Music Video of the Year at the Jump Music Video Awards.
Our latest short film That Girl, Peugeot was completed in March 2020 and is currently on the festival circuit. It was produced with a 70% female cast and crew. We have an independent short film The Ride currently in production and two audio series written by women of colour and a short form comedy series in development.
MsMono Mailing List
Please note that by booking to attending this event you are consenting to your email address being added to the MsMono mailing list. You can unsubscribe from the list at any time.
Organiser of MsMono Meets – writers Tolula Dada and Emma Dennis-Edwards