In your mind, in the shadows, in the streets, everywhere is terror!
About this event
Due to the COVID-19 outbreak, the Beeston Film Festival has chosen not to screen the films in their allocated venue.
Even though screenings will not happen as planned, the festival will carry on. To that end, we will host Facebook Watch Parties (here is the link :https://www.facebook.com/beestonfilm/) to deliver the scheduled 2020 festival program (as far as possible, more details to follow);
In these trying times, the festival team will continue to do its best 🌿
CHICKENS ( USA )
Two racist cops try to cover up killing an unarmed black teen. Things don't go as planned…
HORRORSCOPE ( Spain )
An ordinary schoolgirl's life unravels after an evil creature takes over her body. Only her mother, with the help of a strange doctor, will be able to save her.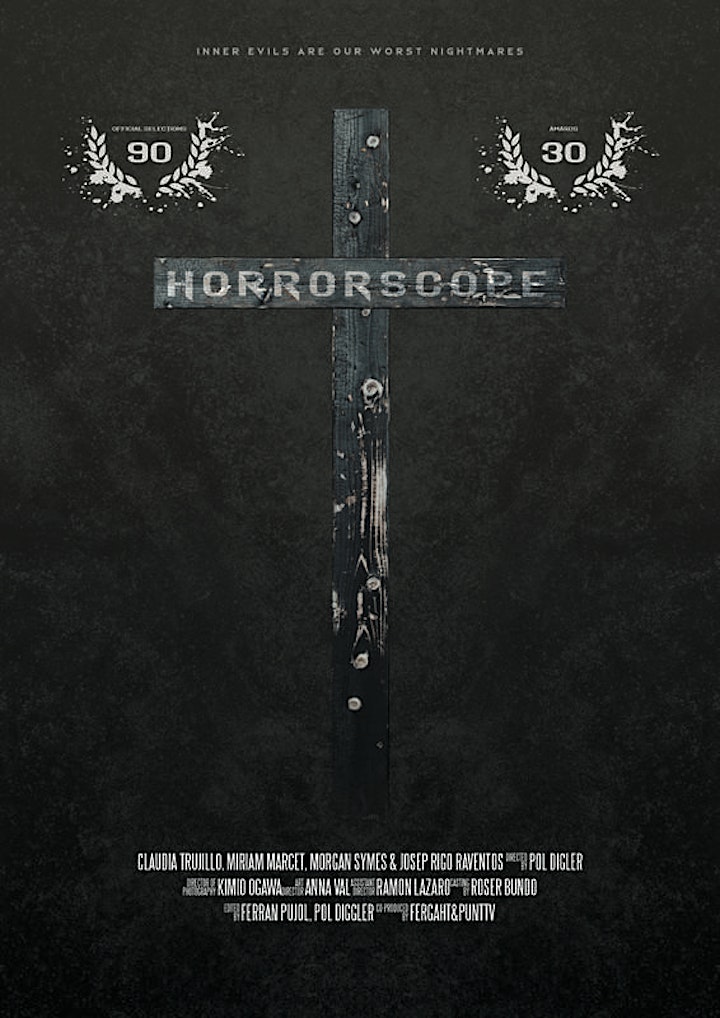 NON È VERO ( Ukraine )
A small girl bored while staying alone with her busy Grandpa in his house. She tries in any possible ways to grab his attention, but something goes wrong...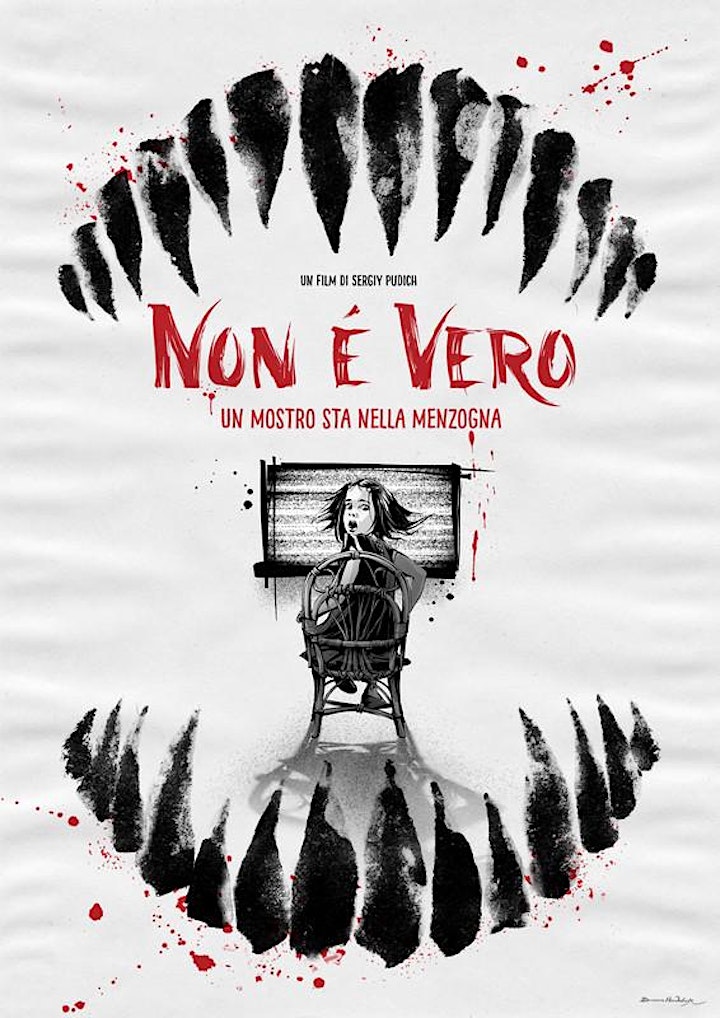 158 ( USA )
A boy's dreams begin to blur with his reality.
Contrasts, juxtapositions, and intuition play significant roles in this short film. A young man on the verge of adulthood experiences an ever-changing sense of reality. By night, he suffers nightmares populated by chilling figures who seem to have a substantive physical presence and who torment his sleep. During the day, he feels somewhat comforted by the soothing routine of his home life which includes the attentive care of his mother.
Layers of his childlike understanding are loosened and stripped away leaving him reeling. He comes ever closer to a deeper and more clear engagement of the truth as he now is able to understand it through the lens of his emerging individuated self. He must choose to face the whole of who is and where he comes from in order to proceed on his path to transcendent manhood or shun the facets of the shadow he encounters and remain in a state of adolescent naivete.
"As a child, I felt myself to be alone, and I am still, because I know things and must hint at things which others apparently know nothing of, and for the most part do not want to know." ~Carl Jung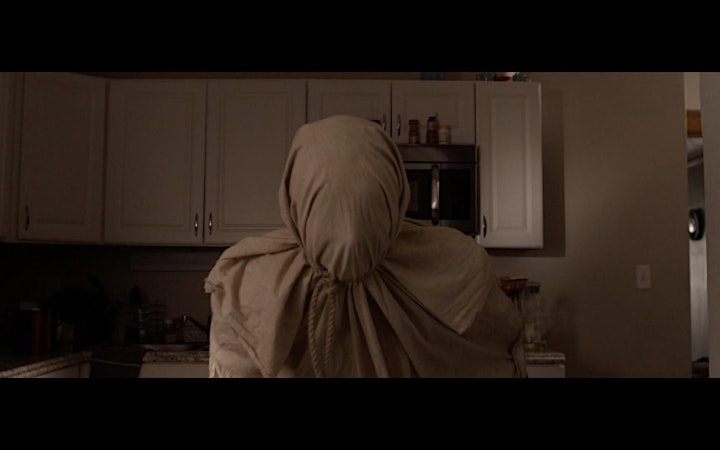 THE OUTSIDER ( Sweden )
Based on H. P. Lovecraft's weird tale of the same name, "The Outsider" is the story of how a desperate loner who has grown up with a butterfly and the Bible for company one day seizes his chance and makes good his escape, only to face his worst fears head-on at an all-nighter in the company of strangers.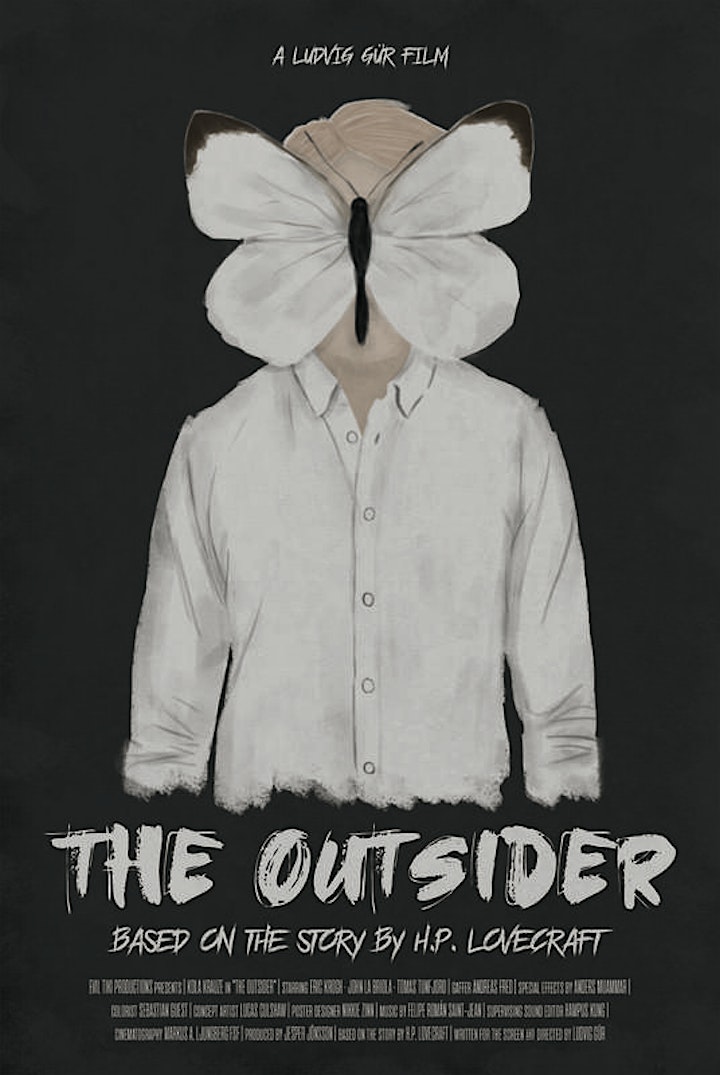 CEMETERY TALES: A TALE OF TWO SISTERS ( USA )
Set in 1949, a Hollywood star mourns the loss of her beloved sister on the one year anniversary of her death. When the truth of her murder is revealed, a surprise visitor returns. Time is running out. Will justice be served? Tick tock tick tock...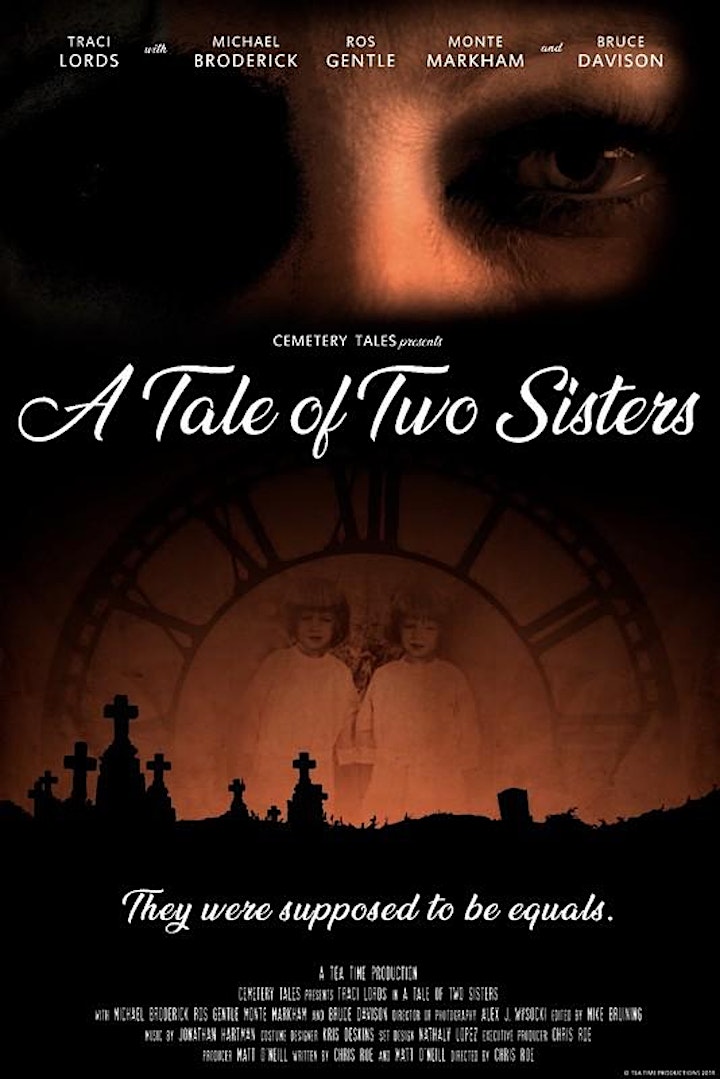 KEITH ( UK )
A little girl meets someone called Keith during difficult times. She doesn't know why he's there for...yet.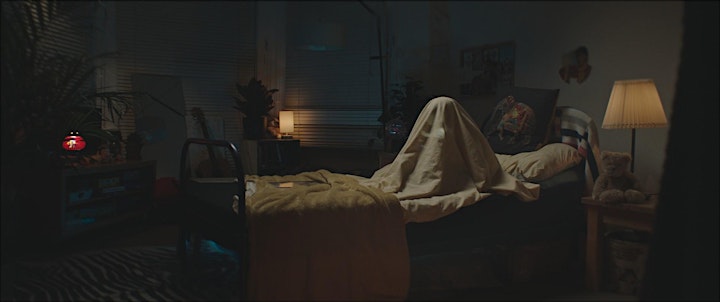 SPORES ( Norway )
A woman moves into a new apartment but something sinister is growing on the wall. She tries to fight it but it slowly consumes her.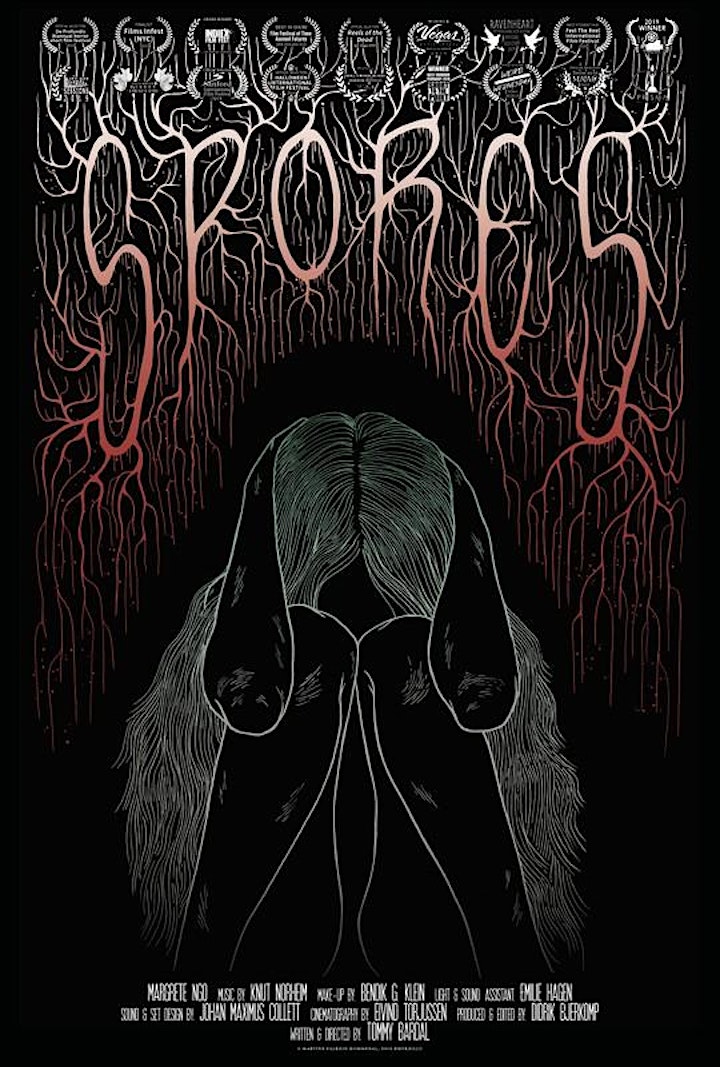 SEANCE ( Germany )
Mentalist Erik Svenson and his medium Eva Brandt specialize in classic ghost summons for private and social occasions. Although Eva seems to have been exhausted for weeks now, Erik drages her from one séance to the next, since their performances have turned out to be a lucrative business. On this evening their job leads them to Jochen Buchholz, who has inherited the house of his grandmother and wants to surprise some of his friends with a true ghost summon. They are skeptical, expect a harmless trick show off and a fun evening. Given the unsettling energies in the house, Eva is increasingly insecure, whether the seance at this strange place is a good idea.
THE HELPING HAND ( USA )
From the Academy Award winning team behind Curfew, The Helping Hand explores the ties between technology and a growing family. With a new baby at home, young parents adopt a hi-tech monitoring system. Will it be an answer to their woes or have they invited a monster into their home?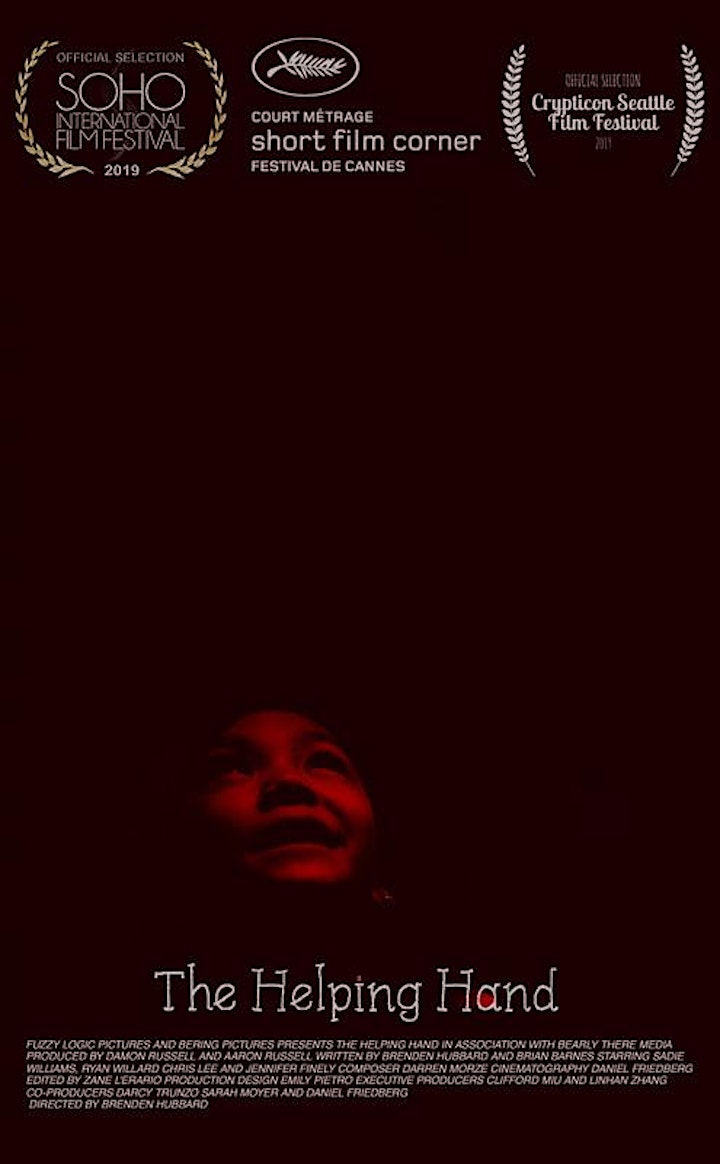 SAFEKEEPING ( UK )
Leaving their dangerous home life behind, Jessica and Charlie will embark on a journey that will change their lives forever.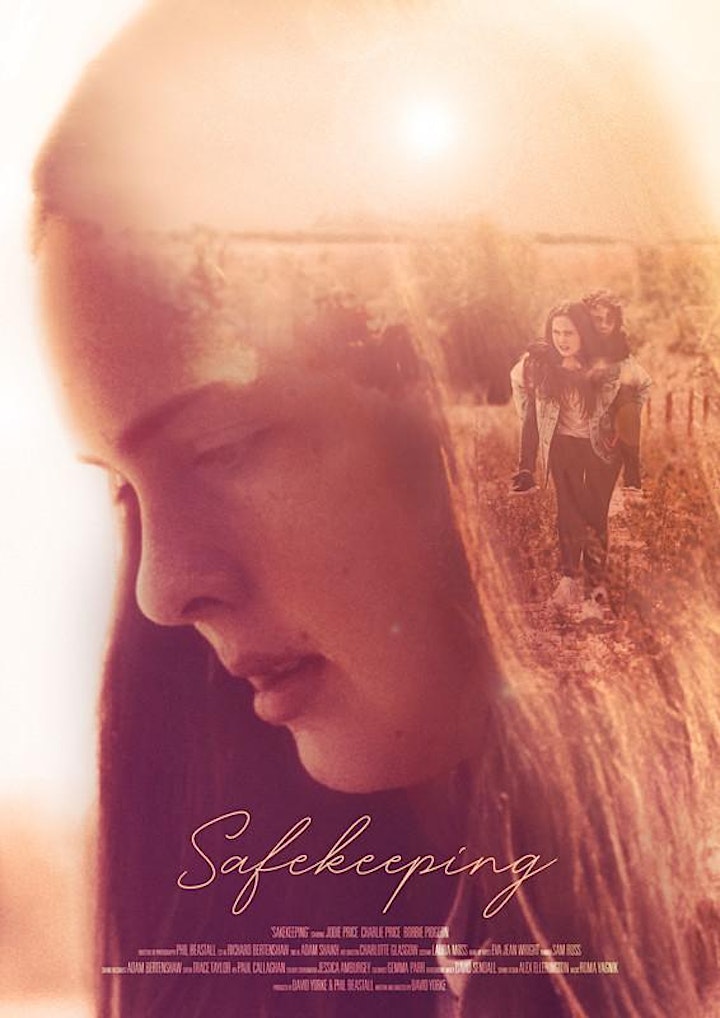 The organizers reserve the right to make changes to the event program.
More information to follow.
Organizer of MSRC - Horror