Description
The MSS boat is back and ready to set sail for Charlton.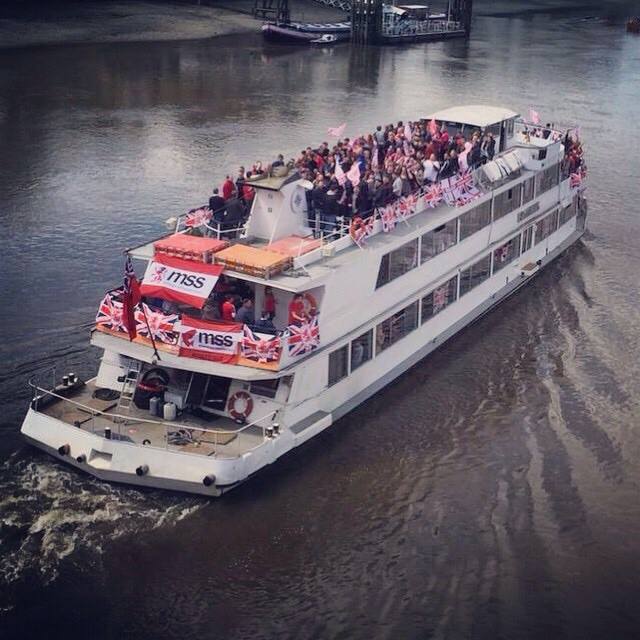 Boarding: 10:30 - 11:00am
Where: Westminster Pier
Docking: North Greenwich at around 1:15pm.

After the successes of last year's boats, MSS has decided Boro fans deserve to arrive in Charlton in style. We have booked the Erasmus for Boro's fixture with Charlton Athletic on Sunday 13th March.
Boarding for the boat will begin at 10:30am at Westminster Pier (details) – We advise passengers to arrive as close to 10:30am as possible – departure will be at around 11am. We will then set sail up and down the River Thames, taking in all its glorious sights and monuments, before finally docking at North Greenwich around 1:15pm.
Charlton Athletic's The Valley stadium is just 2 miles away with plenty of pubs on the way.
Tickets for the boat are priced at £15 (inc. fees). Ticket revenue goes towards ensuring MSS can continue to run events like this in the future.