Description
Please note this event is now fully booked. If you would like us to keep you informed of any cancellations that result in tickets becoming available, or if you would like to be first to hear about next year's conference, please email us at: digital@the-mtc.org


Digitalising Manufacturing is already here - but is your business ready to take full advantage and be at the forefront of this exciting new era?

Join us on 30th & 31st October 2017 for our third Digitalising Manufacturing Conference and gain the know-how you need from worldwide leading experts. Now expanded to two days, the conference will address international collaboration opportunities and national policy as well as practical knowledge to drive industrial digitalisation from within UK value chains.
Headlining the conference is our keynote speaker, Prof. Juergen Maier, Chief Executive of Siemens plc, who is leading the Industrial Digitalisation Review on behalf of the UK Government.
The packed two-day programme will also feature insightful panel discussions; interactive workshops and digital manufacturing demonstrators - making this the 'must-attend' conference on this topic in the UK.
What we'll cover:
The two-day conference will cover everything from policy and international collaboration to the more practical aspects of how you can introduce Industry 4.0-type technologies into your own business:
Day One: The big picture - from skills, work and society to competitiveness and international collaboration
Ensuring the UK has a leading position in exploiting the opportunities of digitalising manufacturing.
Day Two: How to drive digitalisation in your business - implementation and mechanisms
Discover the information, knowledge and support available to position your business for the digitalisation journey.
Please visit www.the-mtc.org/digital2017 for more details on the agenda and our speakers.
Our speakers and workshop leaders are industry experts in digital manufacturing. They will focus on understanding how to drive digitalisation of the UK manufacturing sector from a business and value add perspective.
Who should attend?
This conference is aimed primarily at end users, senior decision makers and business leaders in the UK manufacturing sector:
UK manufacturing CEOs, CIOs, CTOs
Managing directors
Factory managers
General managers
Production managers
Materials and planning managers
It is also relevant to delegates from academia and research, as well as the international Industry 4.0 community.

Are you an SME? We are offering SMEs 50% off all delegate passes. If you would like to take advantage of this offer, please email digital@the-mtc.org and we'll give you a discount code.


Please note this event is now fully booked. If you would like us to keep you informed of any cancellations that result in tickets becoming available, or if you would like to be first to hear about next year's conference, please email us at: digital@the-mtc.org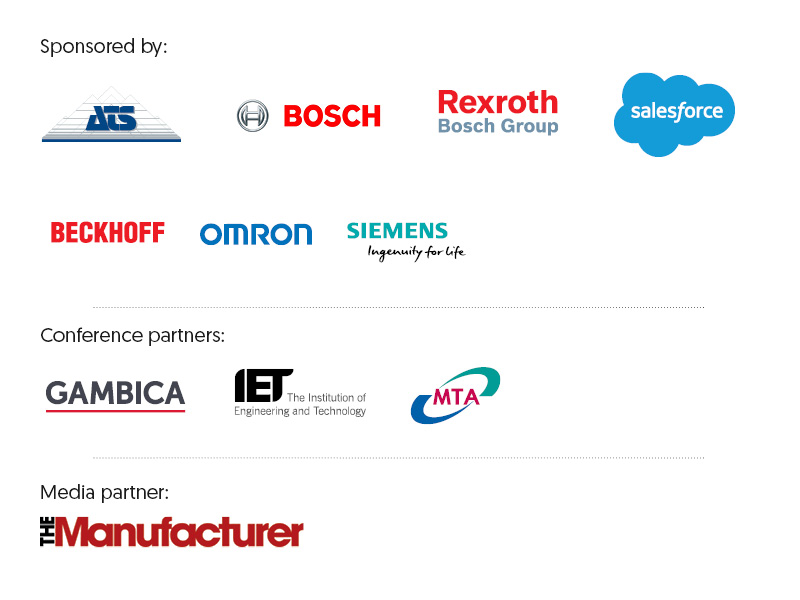 Organiser of MTC Digitalising Manufacturing Conference 2017
The Manufacturing Technology Centre (MTC) is inspiring Great British manufacturing globally by developing innovative manufacturing technologies and processes in partnership with industry, academia and other institutions.
Founded in 2010, the MTC has some of the most advanced manufacturing equipment in the world enabling it to provide a specialised environment for the development and demonstration of innovation to be used on an industrial scale.
A leading proponent of Digitalising Manufacturing and home to the National Centre for Additive Manufacturing, the MTC has expertise across a range of technologies. The MTC works collaboratively with companies of all sizes from start-ups to global corporations in diverse industry sectors including aerospace, marine, defence, construction and food and drink.
The MTC has more than 100 industrial members, who play an active role in the steering of the technological path of the organisation. The membership scheme promotes long term relationships, however, the MTC works with any company seeking a manufacturing solution.
The MTC is part of the High Value Manufacturing Catapult, which is supported by Innovate UK.
Further information: The MTC, Ansty Park, Coventry, CV7 9JU.
Tel: 02476 701600
Twitter Handle : @the_mtc_org
LinkedIn Handle : the mtc