Sales Have Ended
Ticket sales have ended
Ticket sales have now closed for this Masterclass/Bootcamp. To book another Masterclass/Bootcamp please visit: www.mtda.uk or contact us via email on: info@mtda.uk Thanks! The team at mtda #wearemtdauk
Sales Have Ended
Ticket sales have ended
Ticket sales have now closed for this Masterclass/Bootcamp. To book another Masterclass/Bootcamp please visit: www.mtda.uk or contact us via email on: info@mtda.uk Thanks! The team at mtda #wearemtdauk
mtda present this sensational DOUBLE BILL of Marcus 'The Machine' Foreman and Molly 'The Powerhouse' McGuire FACE 2 FACE Masterclasses
About this event
Fitness & Musical Theatre Double Bill with Marcus J.Foreman and Molly McGuire!
23.6.21 @ 18:00 - 20:30 at Straford-upon-Avon School.
We are so excited to welcome these two industry heavyweights into an mtda LIVE and FACE 2 FACE Masterclass!
These two wonderful performers have been working 'Digitally' with mtda participants, some since January and now they are ready and raring to go in their first LIVE & FACE 2 FACE Masterclass with mtda!
The sessions are being held at Stratford-upon-Avon School and you can buy them separtely for £10/£20 or bundled together for just £27!
The session with Marcus (18:00-18:45) will focus on the Fitness needs of a Performer and the Masterclass with Molly (19:00-20:30) is a full blown, adrenaline charged Musical Theatre Masterclass that we guarantee you will love!
Due to COVID restiricitons we can only have 14 people in these classes so sign up NOW to avoid disapointment!
For more information on Marcus, Molly and all the Masterclasses, Bootcamps and Weekly Sessions on offer with mtda please visit www.mtda.uk
@wearemtdauk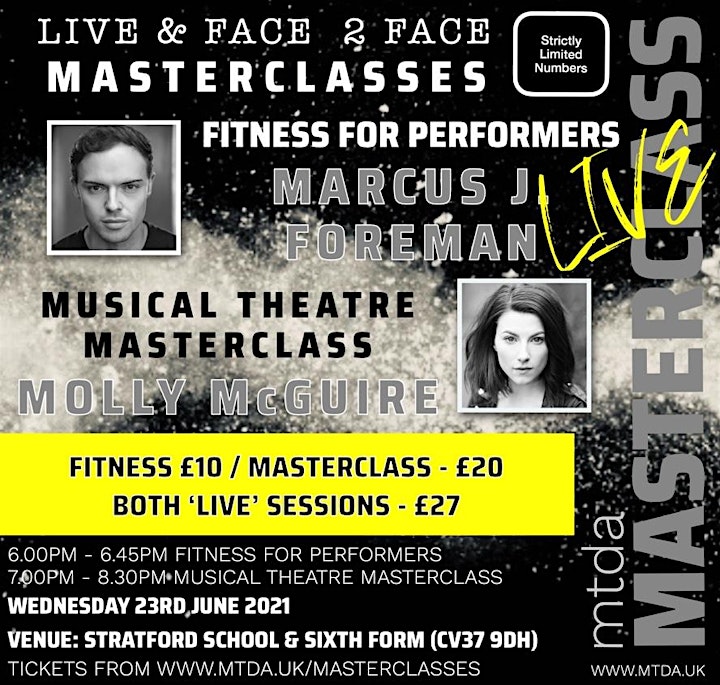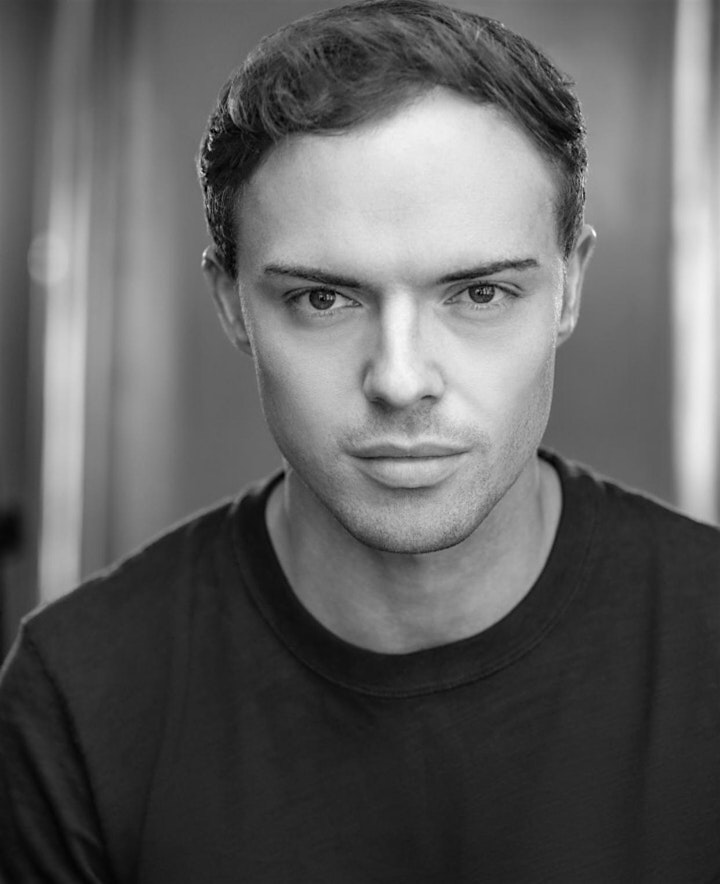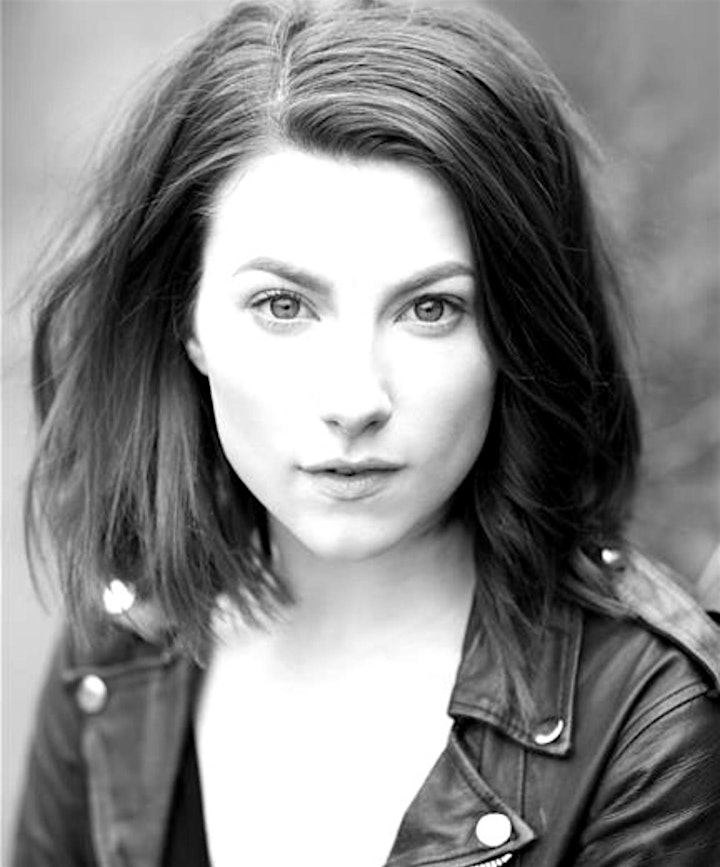 Organiser of mtda Performers Fitness & Musical Theatre Masterclass DOUBLE BILL!