Four performances in October 2021 of Waiting For God from the well loved hilarious BBC TV Series about growing old disgracefully!
About this event
MTG presents Waiting For God from the well loved hilarious BBC TV Series. Diana Trent and Tom Ballard meet at The Bayview Retirement home and sparks fly!
Waiting for God is a British sitcom that ran on BBC1 from 1990 to 1994 starring two spirited residents of a retirement home who spend their time running rings around the home's oppressive management and their own families
This play will have you stitches. Suitable for age 14 and over. Contains swearing and adult themes. Doors open from 7.00pm for evening performances and 1.30pm for the Saturday matinee. We have put in place measures to make these performances COVID secure for our audience, actors and back stage volunteers.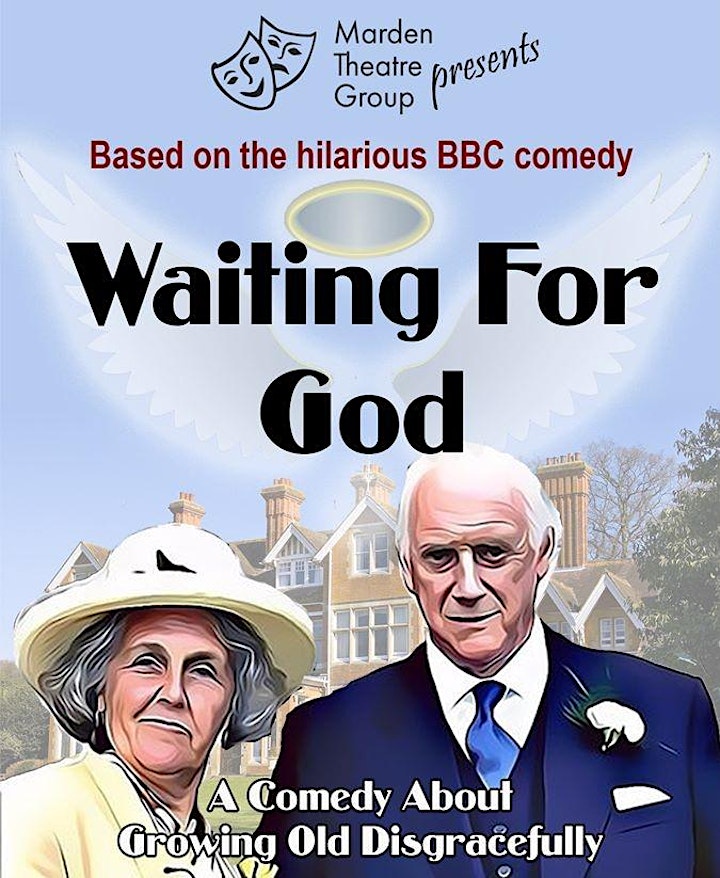 Organiser of MTG Presents Waiting For God
The Marden Theatre Group (MTG) is a group of village residents with a shared passion for amateur dramatics and theatre production. With a long history of popular pantomimes, variety shows, modern plays and Shakespearean performances, MTG has always managed to entertain the community of the Wealden village of Marden and surrounding areas.
We encourage people of all ages to join us, and we are in the process of getting our youth theatre group (age 9 and above) back off the ground, so watch this space!
Everyone will get a chance to shine and all are encouraged to audition for our productions. Many of our members joined as children and now continue to be a part of this growing group of like-minded individuals. All ideas are listened to and everyone is treated with respect.
It is not all about being on stage; our 40 strong (and growing by the day) team are passionate about turning our men into dames, building background scenes to take you to another world or time, and painting the faces of our production characters.