Two-day music education conference marking the launch of Malaysia's National Occupational Skills Standard for Music Teaching
About this Event
Introducing MU21C
MU21C is a two-day music education conference which celebrates the launch of Malaysia's National Occupational Skills Standard (NOSS) for the music teaching industry.
Running over Saturday 5 and Sunday 6 October at ASWARA, the event offers opportunities for teachers, students, musicians and the music industry to participate in an engaging and diverse programme of practical, hands-on sessions, to network with each other, and find out more about the new NOSS qualification.
The speakers and performers combine local and international input, with participating experts from Malaysia and the UK
MU21C is presented with the support of JPK, and organised in partnership with ASWARA and MMTC.
Who the event is for
MU21C's programme of workshops, seminars, presentations and masterclasses is designed for everyone who is passionate about music education:
music/performing arts education professionals
music/performing arts industry professionals
performers
music students aged 12 and above
researchers/academics
Government Ministry officials
music entrepreneurs

Programme
The conference schedule enables participants to attend almost all sessions across the two days of the event, as most break-out sessions are repeated.
Sessions include:
Introduction to World Music
Top tips and advice for teaching music to young children
Fun activities for developing children's musical skills
Demonstration coaching classes
Using technology to enhance your studio
Examinations - help or hindrance?
Playing it by ear – releasing the inner musician through improvisation
Made in Malaysia: musical instrument making and standardisation
Specialist music education in the UK – an introduction
Beyond the exams – what should a rounded music education look like?

Schedule and fees
Timings
Registration on each day starts at 8.30am, with tea/coffee, networking and an opportunity to visit the trade exhibition to talk to MU21C sponsors
The formal morning programme begins at 9.30am with plenary sessions/welcomes, followed by break-out sessions and lunch
In the afternoon, a plenary session is followed by break-out sessions, after which a panel discussion takes place, with the day ending at about 4pm
Fees
We charge a registration fee of MYR50 to attend either two days or one day, together with an Eventbrite processing fee of MYR2.50
Thanks to generous support from ASWARA, JPK and other organisations, the registration fee will be refunded within seven working days to attendees who register at the event

Programme highlights
Keynote: Introduction to NOSS and the new accreditation for music teachers
Malaysia's National Occupational Skills Standard (NOSS) is a document which stipulates the required competency level expected of a skilled employee who is employed in Malaysia in a specific trade or area of work.
The document also defines the level of employment and the path required to achieve the stated competency level.
NOSS provides a framework for accreditation of employees, enabling them to benefit from a new qualification of direct relevance to their area of work.
NOSS for music teachers at MU21C
A new NOSS framework for music teaching will be announced at MU21C on 5 October 2019.
This will enable music teachers, music entrepreneurs and music centres to obtain independent accreditation of their work.
As the scheme develops nationally, the aim is to build recognised benchmarks into the music teaching industry for the benefit of students, parents and educators.
MU21C will include presentations and discussions about the new NOSS qualification on both days of the event.
10:30 Sat 5 Oct & 11:10 Sun 6 Oct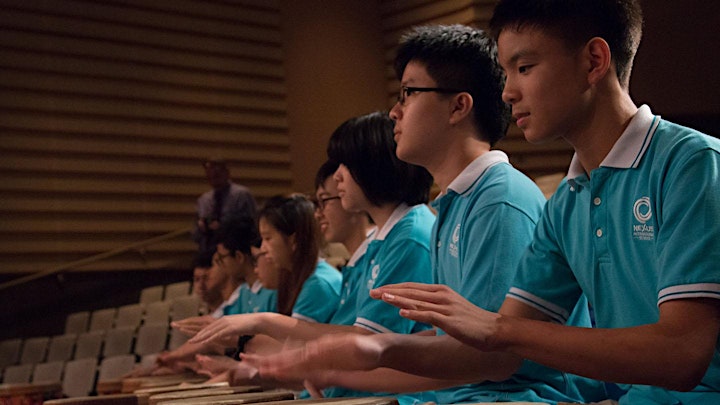 Workshops and presentations for teachers
Exams, help or hindrance?
Mark Kesel, Chief Examiner at the Music Teachers' Board, introduces the thinking behind some of the recent refreshing innovations in graded instrumental music qualifications from the UK.
2019 has seen a major overhaul of the method of delivery of these exams led by UK instrumental teachers determined to find solutions to some of the drawbacks encountered by students and teachers using a system that has remained largely unchanged for over a century.
Don't miss the opportunity to learn first hand about a major new resource that is a game changer for both instrumental music teachers and their pupils.
14:20 Sat 5 Oct & 11:10 Sun 6 Oct
An introduction to World Music (Andy Gleadhill)
We can all benefit greatly from looking at how other cultures around the world learn and teach music. How much do we know about how pupils learn music in Columbia, Zimbabwe or Estonia? Using practical examples, we will explore different musical pedagogy from around the world.
In a fun and practical session, Andy Gleadhill will draw upon his years of experience travelling the world as an Ethnomusicologist, where he has studied and played alongside musicians and music educators on every continent. His more recent pioneering work delivering teacher development to International Schools worldwide has allowed him to gain a unique international perspective of music education which he will share. Delegates will explore world music that helps pupils learn all the elements of music, is inclusive, accessible and develops student creativeness.
We will end with a short performance of some of the world music that we have been examining and ensure that delegates will see how the new ideas and music-making experiences can be taken back to use directly in their own lessons.
11:10 and 14:20 Sat 5 Oct only
Using technology to enhance your studio (George Hess)
Considering the technical challenges presented by the classical repertoire, it's not surprising that there is little time left during lessons for addressing things like music theory, history, world music or improvisation, especially when preparing for exams.
But these are things that are important if the student is to become a well-rounded musician. Technology can help.
The overwhelming majority of students have access to computers and smartphones and there are many excellent apps and websites that can be used to reinforce music theory, aural skills, music history, and even performance.
In this session, we'll look at low-cost and free solutions for your music studio and strategies for making it work.
11:10 Sat 5 Oct
Top tips and advice for teaching music to young children (Helen MacGregor)
In this interactive presentation for generalist teachers and music specialists, Helen MacGregor will present a range of practical ideas which engage young children and develop their musical abilities.
Drawing on her experience of teaching she will demonstrate some of the ways to promote enjoyment, confidence and musical learning for all children.
11:10 Sat 5 Oct & 14:20 Sun 6 Oct
Fun activities for developing children's musical skills (Helen MacGregor)
A workshop full of simple, fun and accessible music-making activities which help to develop children's musical skills from the early years and through the Primary age range.
Using the voice, body and simple instruments, Helen MacGregor will introduce you to some of her favourite musical games, songs, listening and composing activities taken from Collins music publications, including the scheme of work, Music Express.
14:20 Sat 5 Oct & 11:10 Sun 6 Oct
Playing it by ear
There's more to playing music than just getting the notes and rhythms right; to produce meaningful performances, students need to be able to call upon their inner musician.
There is no better way to develop this than by learning to play by ear and improvise. In this session, Dr George Hess will show examples of improvisation and the aural tradition in various genres and demonstrate practical strategies and exercises that will help your students develop these important skills.
14:20 Sun 6 Oct
Specialist Music Education in the UK (Kenneth Taylor)
St Mary's Music School is one of the nine Government funded specialist Music and Dance Schools offering the finest training in Great Britain.
In a presentation that will touch on performance, aural technique, coaching, masterclasses, partnerships and practice, St Mary's headteacher, Dr Kenneth Taylor, will explain how a musical education can be successfully combined with excellent academic outcomes to provide a fully-rounded education for aspiring young musicians.
14:20 Sat 5 Oct & 11:10 Sun 6 Oct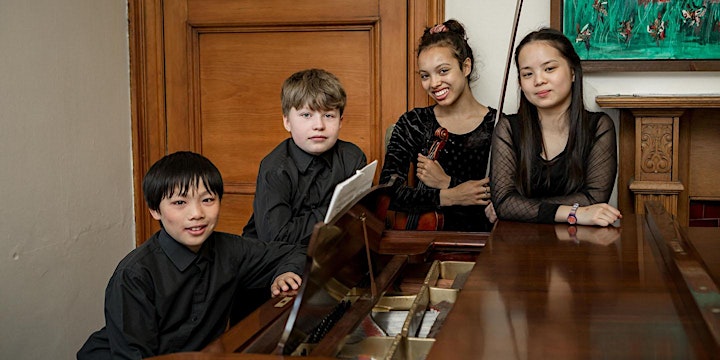 For young instrumentalists (and their teachers)
MU21C includes four sessions aimed at music students age 12 and upwards: PERFORMANCE CLASSES, which offer students the opportunity of performing in front of an audience of colleagues, and COACHING CLASSES, involving developing a partnership between the coach (teacher) and performer (student).
All sessions are led by JOHN CAMERON, Head of Keyboard at St Mary's Music School, Edinburgh.
Performance classes
In this session, John Cameron, Assistant Director of Music and Head of Keyboard at St Mary's Music School, will work with six young instrumentalists.
John will show that playing to colleagues, all of whom have a unique insight and understanding of the potential difficulties involved in performing, is an invaluable resource for learning.
13:40 Sat 6 Oct & 10:30 Sun 6 Oct
Coaching classes
Coaching is the supportive guidance of a pupil toward a performance, fostering a partnership where ideas flow back and forward with a view to creating a performance state where freedoms are encouraged.
In this demonstration class, John Cameron, Assistant Director of Music and Head of Keyboard at St Mary's Music School, will explain how, with the aid of an experienced coach, a pupil will be able to fashion a complete performance that is entirely their 'own'.
11:10 Sat 5 Oct & 14:20 Sun 6 Oct
Interested in taking part in the MU21C student sessions?
Coaching sessions
Instruments: string/woodwind/brass
Coaching 50min session. 3x15min slots
Level: Grade 6+ up to Diploma standard.
Repertoire: free choice repertoire to be played. Scores should be made available
Performance classes
8 participants with only 3 performing, others in 'audience'.
Instruments: any
Repertoire: scores should be made available
What to do next


Made in Malaysia: Musical instrument making and standardisation
Ramlan Mohd Imam
The purpose of this keynote is to discuss important and 'key' 21st Century Skills which we believe are needed by students enrolled in SKM (Malaysia Skill Certificate) programs and to provide suggestions on how to build these skills into SKM programs.
The making of musical instruments has a long history, involving human relationship, culture and society; instruments are also commodities of international trade. The evolution of instrument-making – past, present, future and post-future – not only reveals the physical characteristics, but more.
Currently, there are no specific skill-related programmes of work which clearly reflect the aims of craftsmanship activities related to musical instruments. There is an urgent need to establish technical and vocational education and training relating to the craftsmanship of musical instruments. This should cover the common and basic standards, method standards, and standards for products and accessories which are needed in business and trade, thereby providing a more valuable guide to relevant stakeholders.
This program should include providing students with solid knowledge of, and skills in, the discipline being studied. Courses of instruction based on contemporary educational thinking and practices should also be developed in order to provide students with important skills needed for the 21st century.
Training will be needed from a wide range of experts, including technologists, instrument makers, restorers, performers, dealers, conservators, teachers and institutional members.
13:40 Sun 6 October

Speakers and presenters


John Cameron, St Mary's Music School, Edinburgh (UK)
John is Associate Director of Music and Head of Keyboard at St Mary's Music School.
Born in 1970, John's early musical studies centred on the violin and viola. Having been offered a scholarship to enter the Royal Northern College of Music, he continued studying viola with Simon Rowland-Jones and Nicholas Logie. He was then offered the chance to work in Denmark as an accompanist and coach and also as conductor for the Nordvestjyske Sinfonie Orkester.
John returned to the UK in 1996 to study piano accompaniment at the Guildhall School of Music & Drama where he won a Sir Henry Richardson Award in his first year. He was awarded a GSMD bursary and scholarship and a Geoffrey Parsons Memorial Award to continue at the Guildhall for a second year in which he won the school's Schubert and the Armourers and Brasiers Accompaniment Prize in 1998 and 1999.
London highlights have included giving the opening concert at the Covent Garden Festival '99, recitals at the Wigmore Hall in September 2000 with Sally Matthews, and at St. John's Smith Square. John was the winner of the Megan Foster Accompanists Prize 1999 and has performed on BBC Radio Three, BBC4, Radio Scotland and S4C.
Among others, he has worked with singers Sarah Walker, Gweneth-Ann Jeffers, The Dunedin Consort, Mark Stone, Stefan Loges, Sophie Karthauser and Matthew Brook.
Since joining the staff at St Mary's Music School he has been active as a recitalist, accompanying both string players and wind players in concert and masterclasses as well as teaching piano and chamber music. He has worked with Mr McFall's Chamber, the Scottish Chamber Orchestra, The Royal Conservatoire of Scotland, Edinburgh Festival Chorus, and has acted as repetiteur for Gennadi Rozhdestvensky, Phillipe Herreweghe, Donald Runnicles, Sir Roger Norrington and Robin Ticciati at the Edinburgh International Festival.


Andy Gleadhill, Drums for Schools (UK)
A musician, educator, author, composer, ethnomusicologist and teacher trainer, Andy Gleadhill has over thirty five years experience as a professional musician and educationalist.
As a performing musician Andy has played with leading recording artists and orchestras in the world for film and television. As an ethnomusicologist, he has travelled widely around the world especially in Africa, South America, South East Asia and India, playing and learning about music of other cultures.
Andy has had many papers and articles published on World Music and musiceducation topics and has published books on African Drumming, Indonesian Gamelan, Brazilian Samba, the Music of India, Caribbean Steel Pans, and Composing with World Music. He wrote the chapter on Music for Popular Culture, Pedagogy and Teacher Education in Education (Routledge 2014).
Andy has worked at every level of music education from Early Years settings to post-graduate teaching at conservatoires and universities around the world. He is anAssociate Lecturer at Bath Spa University in the UK where he has taught on the specialist Secondary Music PGCE course for over 15 years.
He is also a Visiting Professor at the Malaysian Music Teacher Training College.

George Hess, Sunway University (Malaysia)
George Hess is an award-winning educator, guitarist, composer and author.
An award-winning teacher, he has taught music technology, jazz and theory at leading universities for over 25 years and has presented clinics and workshops throughout the world.
The author of Creating Music with Notion (Hal Leonard, 2015), he is a regular contributor to School Band and Orchestra and MUSIC:ED magazines.
Hess has produced over 100 tutorial videos on music software and his videos are featured on Groove 3 and the MuseScore website.
Dr Hess is currently professor of music at Sunway University in Malaysia.


Ramlan Mohd Imam, ASWARA (Malaysia)
Ramlan Mohd Imam is the Dean of Music Faculty, National Academy of Arts, Culture and Heritage, ASWARA.
He is also the founder of Performing Arts Heritage of Malaysia(WARISMA) devoted exclusively to the Malay traditional performing arts. He was appointed as the Head of Music Department at the National Academy of Arts(ASK) from 1995–2007.
In 2007, Ramlan launched his first community music school and in year 2013, he was appointed as the Dean of Music Faculty until present.
As a musician, he has made appearances in festivals such as the North Sea Jazz Festivals, ASEAN Song Festival, ABU song festivals, Commonwealth Song Festival, and numerous international concerts, seminars, workshops on all five continents.
Ramlan has contributed his music compositions to National Symphony Orchestra, Malaysian Philharmonic Orchestra, Beijing Symphony Orchestra, ASEAN Symphony Orchestra, Singapore Broadcasting Orchestra, Radio and Television Malaysia Orchestra, City Hall Orchestra(DBKL) and Gustavus Adolphus Symphony Orchestra.
For many years, Ramlan has contributed articles to the International Journal of Art, Cultures and Heritage(iJACH) and symposium such as the Institute of Music International Symposium and Science of Art and Creative Industry.


Mark Kesel, Music Teachers' Board
Mark is Chief Examiner at the Music Teachers' Board (MTB Exams). His appointment to this role follows a career spanning more than 35 years as a trumpet player and teacher in the UK where he has appeared as performer or lecturer at universities, concert halls, on BBC television and radio and at Festivals.
Mark was inspired to pursue a career in music by his first teacher Jimmy Norden and continued his studies with Sidney Ellison at the Royal Academy of Music.
After obtaining a degree in music from the University of Reading, Mark was appointed their trumpet teacher. He conducted a series of performances of the rarely staged opera by Stanford called The Travelling Companion, was principal trumpet with the touring opera company Opera East for twelve years and has worked extensively as a freelance trumpet player and guest soloist.
Mark founded Chaconne Brass in 1984 and was the driving force behind the group in its early years. He was responsible for devising their popular family and educational programme 'Oh Good Chips for Tea!' which has been performed to tens of thousands of children in Britain and abroad.
Mark has directed two lottery funded educational projects in his home town of Reading and has composed and arranged several works for brass, a number of which are recorded.


Helen MacGregor, Collins Music (UK)
Helen MacGregor is an award-winning music education author and teacher, with a passion for and many years' experience of teaching music in schools.
She has regularly presented workshops at regional and national music conferences and particularly enjoys working with adults of all musical backgrounds and abilities.
After completing her Honours degree at Goldsmiths' College, University of London, Helen taught music in Inner London schools. While her own children were small she ran weekly classes for babies, and young children and their parents and carers. One group continued from the age of 1 to 8 years of age! This experience stimulated a special interest in child development and in music education during the Early Years.
Helen then had the opportunity to combine teaching in school with teacher-training in Southwark, and contributing to national Degree and MA level music education courses, including those at Trinity College of Music and Homerton College, Cambridge. For five years she designed and ran a one year part-time Access to Music course for adults, (ages ranging from 21 to 63!) with many students choosing to continue on to complete University degrees. She was an education consultant for the London Philharmonic Orchestra for ten years: training players; writing education materials; and providing in-service training for their schools' concert series and outreach projects.
Awards include: Primary Music Magazine Listening resource of 2019 for her Listening to Music series; the Marsh Award for Community Education in Opera, Music and Ballet 2011, for her work with the Royal Opera House on the 'Voices of the Future' project; a BAFTA for her contribution to the development of Grid Club's Music Studio.


Salehhuddin Md Salleh, JKKN – National Department for Culture and Arts (Malaysia)
Salehhuddin Md Salleh is the Director of Policy and Research Division, National Department for Culture and Arts (JKKN), Ministry of Tourism, Arts and Culture Malaysia.
He has been in this creative industry for past 30 years. Started as a professional Jazz musician and educator, he then transformed himself into an Arts Administrator and has worked for the government since 1992.
Salehhuddin has been very much involved in artistic development of Arts and Culture in Malaysia. His biggest contribution was to restructure the National Symphony Orchestra back in 1993 and strategically plan their artistic development programme. He was also part of the creative team for the opening and closing of the 16th Commonwealth Games in Kuala Lumpur in1998.
On the international scene, he has been actively involved in the ASEAN Committee on Culture and Information (ASEAN-COCI) since 1993 and was a founding member of Asia Pacific Orchestra Association Tokyo in 1997. He was seconded to the Queensland Philharmonic Orchestra and Ballet in 1997, attached to Nantre Theatre Paris in 2000 and was a founding member of International Federation of Arts Council and Culture Agencies (IFACCA) Asian's Chapter 2003 in Singapore.
Salehhuddin was awarded the Cultural Award Scheme by the Australian Government in 2001 and a recipient of the Malaysian Government scholarship to further his study on Festival Producing and Management in Edinburgh, UK in 2004-2005.
He was appointed as one of the International Programme Advisory Committee for the 8th World Summit on Arts and Culture which took place in March 2019, hosted by Malaysia and co-organised by the International Federation of Arts Councils and Culture Agencies (IFACCA).
Salehhuddin is also an Intangible Cultural Heritage (ICH) expert and currently, is working on ICH video documentary project under the auspices of the UNESCO Intangible Cultural Heritage Centre of Asia Pacific (ICHCAP), Korea.


Kenneth Taylor, St Mary's Music School, Edinburgh (UK)
Dr Kenneth Taylor took up his appointment as Headteacher of St Mary's Music School in April 2013.
Educated at Dulwich College and the University of Edinburgh, Dr Taylor has a strong academic background in university science research and education. Having completed a PhD in Inorganic Chemistry he worked as Postdoctoral Research Assistant at the University of Manchester and as a Lecturer at the University of Edinburgh.
From 1997 he taught Chemistry and Physics in three Edinburgh Schools before moving to Peebles High School as Head of Science and then Biggar High School as Depute Headteacher. Throughout that time he was a strong advocate of 'Thinking Science' a programme of thirty lessons which aim to develop thinking skills through science education – something he continues to teach at St Mary's Music School. Dr Taylor is a keen musician, playing the viola, piano and organ and, in his previous schools, ran choirs and accompanied pupils in concerts and music examinations. Dr Taylor runs and plays in a small orchestra which performs each year at the Edinburgh Fringe Festival and at other venues around Scotland.