Event Information
Location
YHA Berwick Meeting Room
Dewar's Lane
Berwick-upon-Tweed
TD15 1HJ
United Kingdom
Refund policy
Refunds up to 1 day before event
Eventbrite's fee is nonrefundable.
Join us for a three hour slab-building pottery workshop, using stoneware clays to make mugs, mess and memories. Play with Clay!
About this event
Stoneware Pottery Workshop - now in Berwick-upon-Tweed
What better way to enhance your time in Berwick-upon-Tweed than visiting the historic YHA housed ib the old Granary Building and taking part in a hand building pottery workshop.
If you are after your own mugs, then this is the session for you!
Pottery is arguably the oldest industrial process that humans have practiced, and it remains a vibrant cultural and artistic pursuit across the globe. The types of clay, the methods of making, the glazes and firing methods, the uses and purposes of the finished pieces - all serve to make it an absorbing and life-affirming process, and definitely something where there is always more to learn.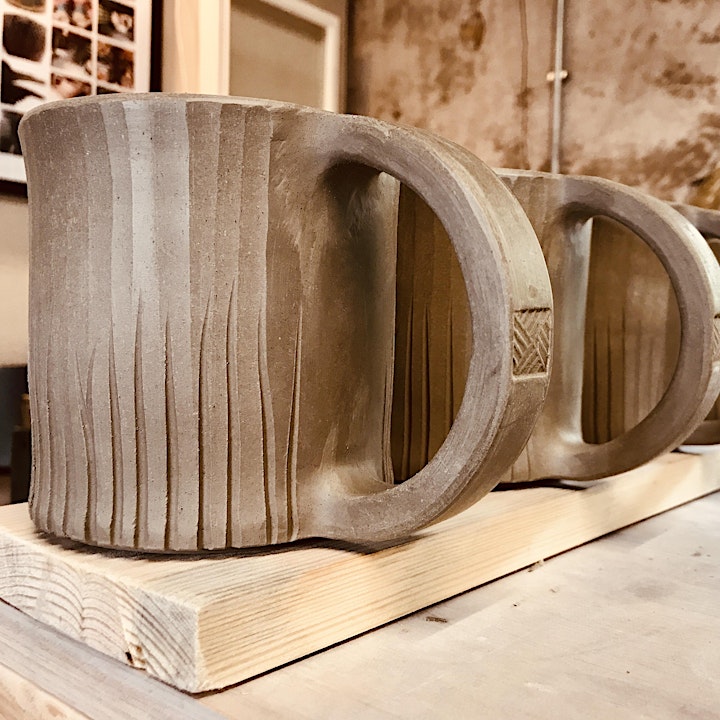 In this three hour workshop, suitable for absolutely everyone, you will work with stoneware clays to create your own enduring tableware. Hand building remains the overlooked older sibling of the flashier wheel thrown pot, but it is an ideal place to learn for anyone wishing to play with clay. The session will involve a brief introduction to some basic rules for safe working with clay, alongside some principles to bear in mind when creating your own mugs. This will be followed by plenty of time for you to release your inner potter. You could easily create a couple of pieces in the time available, with the forms depending if you like to drown in tea or prefer the concentrated hit of an espresso.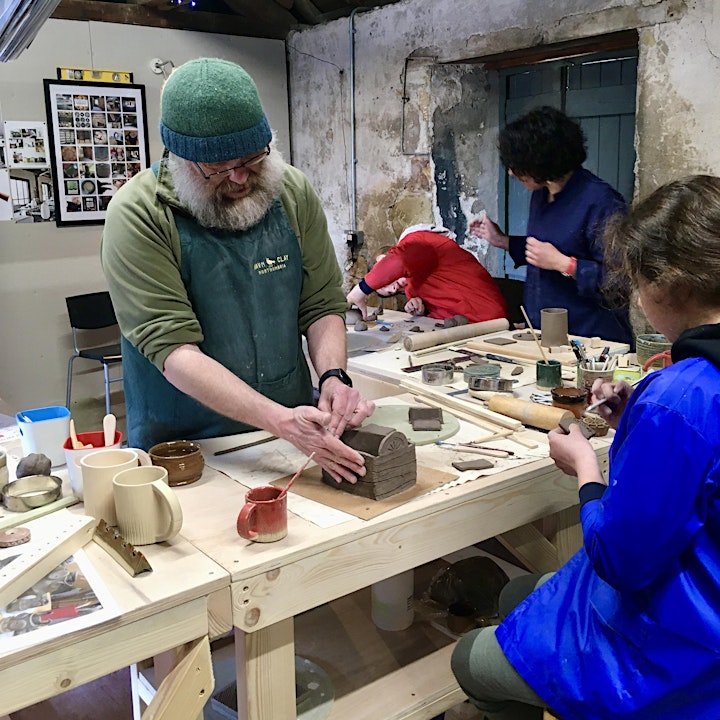 After the three hours are up, your work will stay at the hostel where it will start to dry, before being transported to Heatherslaw to be completely dried, fired, glazed and re-fired. Then you are welcome to come out to the studio to collect it, or have it posted on afterwards. The whole drying-glazing-firing process could take up to a month, so please be patient. That said, what better way is there to build memories, create something for a special someone and be reminded of your time playing with clay..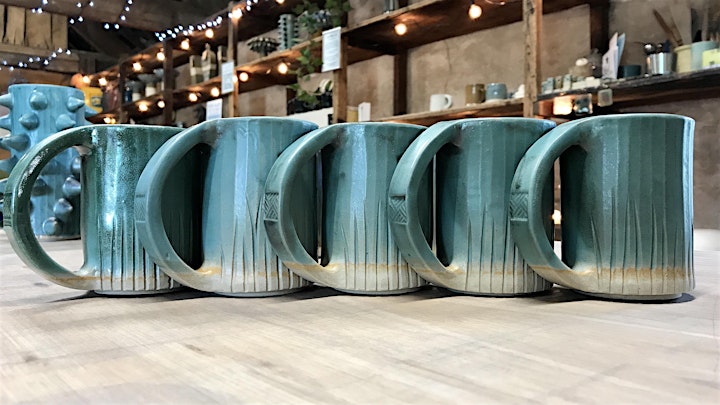 For this workshop there is no set agenda - if you bring the enthusiasm and imagination, I will provide all the materials and tools needed to create something unique, bespoke and wonderful.
The number of participants for each workshop is limited to six, to allow equal access to support, tools and tutition.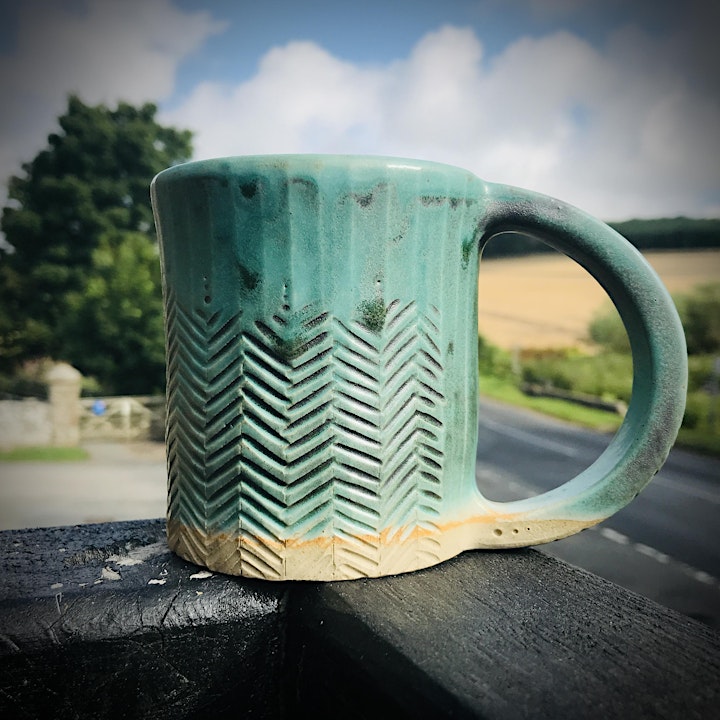 A word of warning - the kiln Gods can be fickle, and despite doing everything possible, some pieces will fail, crack or blow up (!) in the kiln. There are no guarantees in pottery, not even for seasoned potters.
A second word of warning - working with pottery can be hugely addictive. You have been warned!
My personal journey into pottery was through evening classes in Edinburgh, where I quickly found I was absorbed and addicted by the tactile connection you can make with clay. I also quickly found that it worked wonders improving my mental wellbeing, providing a creative outlet, a process to focus on, and a distraction from the busyness of modern life. I firmly believe that pottery can help anyone find calm and focus in a restless and demanding world.
YHA Berwick offers modern comfort in a lop-sided historic granary building. There is lift access to all floors, as well as a cafe on the ground floor where excellent coffee and decadent cakes are available. Please bear in mind that the car park off bridge street doesn't below to the hostel, and is only a two-hour short stay council carpark where you would need a disc and to keep an eye on the time. Further parking is available on the Quayside which allows for up to 24 hours of parking.
This isn't a purpose built pottery space - it's a multi-purpose conference room in a Youth Hostel/Gallery complex. We must all try to work as carefully as possible so that carpets etc aren't spoiled with spilled clay...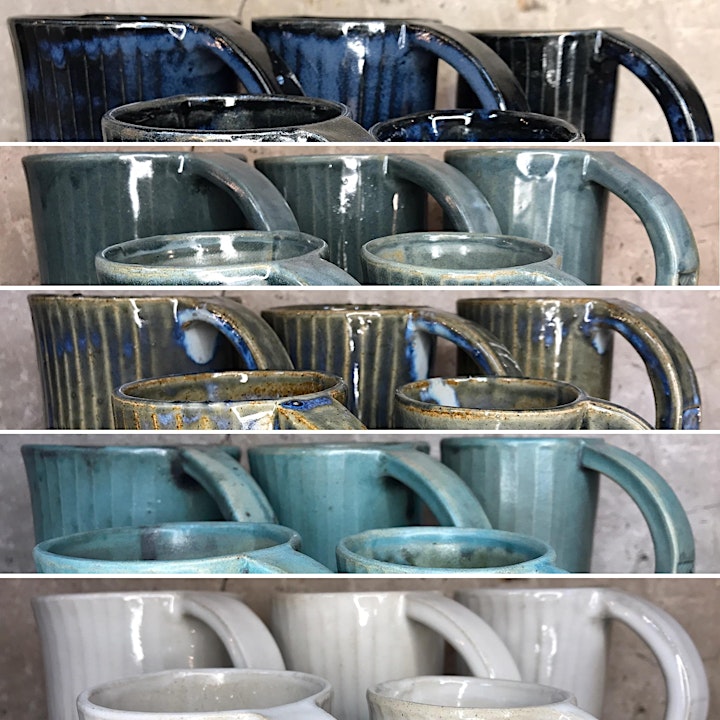 IMPORTANT TO NOTE - our workshops are competitively priced to be affordable and inclusive, and the fee covers all materials, tuition, glaze and firings. This is based on a fair-useage policy of participants making up to two mug-sized pieces (or equivalent) during a session, alongside their starter thumb pot.
If you are a prolific producer of pottery, there will be an additional charge that we can negotiate (but will be at least £5 per piece).
This is because of increased quanitites of materials, glaze, more space needed in the kiln and additional time required to complete the final pieces.
Location
YHA Berwick Meeting Room
Dewar's Lane
Berwick-upon-Tweed
TD15 1HJ
United Kingdom
Refund policy
Refunds up to 1 day before event
Eventbrite's fee is nonrefundable.