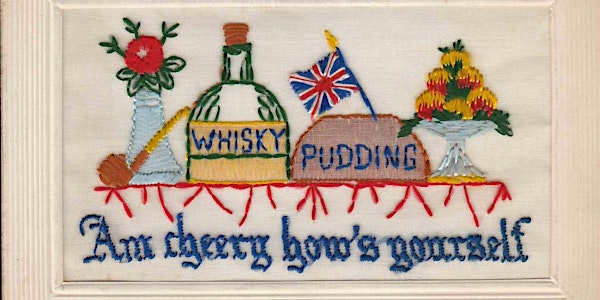 Mulled wine and chat - Christmas festivities and family traditions
Tonight's session focuses on Christmas festivities and family traditions.
About this event
Join us for our final coffee and chat session of 2021 where we are going to have a lighthearted look at Christmas traditions.
Does your family carry on with the traditions of your earlier generations?
Have you ever introduced something new into the family to start a new tradition?
Do you have an object that brings back happy memories or you always only bring out at Christmas time?
Have you ever recorded your family traditions or those from your childhood, in photos. film or text?
Has COVID-19 changed people's view on what is important at Christmas time? Will we be able to meet up again?
You are also very welcome to bring any family history questions along!
We look forward to seeing you.
Photo: WWI postcard from Sargent W.H. Rees, 18th Battalion N. F. B.E.F. France
Organiser of Mulled wine and chat - Christmas festivities and family traditions