Metal 3D Printing for Additive Manufacturing
About this event
3DGBIRE wishes to invite our future Metal Additive Manufacturing customers to a live demonstration of our Metal MELTIO Technology with a live Q&A from our in-house specalists.
Meltio M450
The Meltio M450 is a compact metal 3D printer that makes reliable, affordable, safe and easy to use metal 3D printing a reality.
Meltio Engine CNC Integration
Turn any machine tool into an hybrid manufacturing system with no inherent size constraints. The Meltio Engine is the ideal CNC complement for near net shape manufacturing, repair and feature addition.
Meltio Engine Robot Integration
Turn a robot arm into a metal 3D printing system with no inherent size constraints. The Meltio Engine Robot Integration is the perfect platform for large and complex 3D printing, repair, cladding and feature addition.
Metal 3D Printing Applications
From lab research to part replacement, Meltio enables applications across industrial prototyping, mold and die, one-offs, short runs, mass manufacturing, maintenance and repair.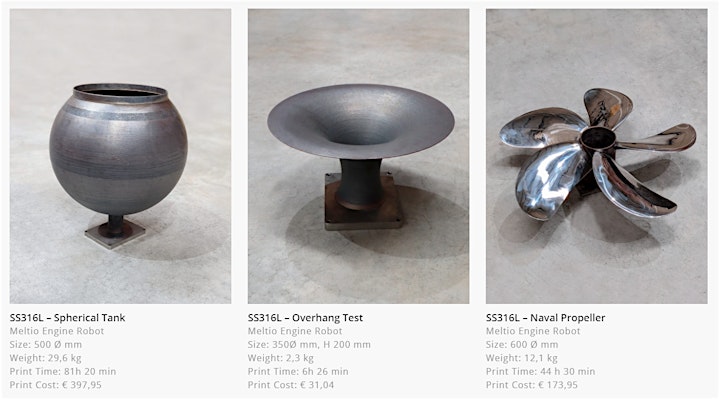 Organiser of Multi-Metal Additive Manufacturing with MELTIO Presented by 3DGBIRE
3DGBIRE is the UK and Ireland's premier professional 3D printing experts. We sell, service and support market-leading products and share our knowledge through professional training programs.  Our mission is to help companies to integrate 3D printing into their business with ease and efficiency.  
Our 360-degree service takes you from implementation to training and on to providing only the best local aftercare, we want to ensure our customers believe in our products like we do.
For all your technical support or Ultimaker warranty questions please reach out and we will be happy to help.
By offering high-quality products and customer focused service, sales and technical support we will ensure that everybody has the resources they need to unleash their creative potential.