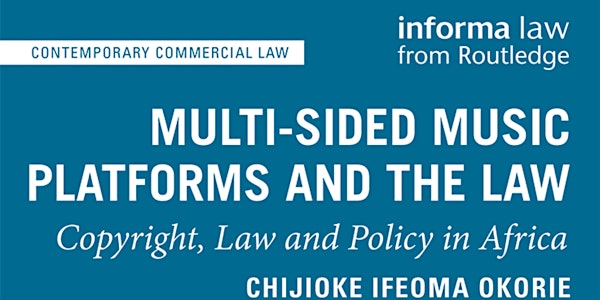 Multi-sided Music Platforms and the Law: Copyright, Law & Policy in Africa
Event Information
Location
Common Room, Kramer Law Building, Middle Campus, University Of Cape Town Middle Campus
Stanley Road
Cape Town, WC 7700
South Africa
Book launch and public presentation of Multi-sided Music Platforms and the Law: Copyright, Law and Policy in Africa (Routledge, 2019)
About this event
The South African Research Chair in Intellectual Property, Innovation and Development is hosting the book launch and public presentation of the book, Multi-sided Music Platforms and the Law: Copyright, Law and Policy in Africa (Routledge, 2019) recently authored by its Postdoctoral Research Fellow, Dr Chijioke Okorie. At the event, Dr Okorie will be discussing her book with Professor Adam Haupt of the Centre for Film and Media Studies, University of Cape Town.
Program
12:40 – 12: 50 Arrival of guests
12: 55 – 13:00 Welcome
13:00 – 13: 30 Dr Okorie in conversation with Prof Haupt
13:30 – 13:45 Q&A
13:45 - 13:50 Vote of thanks
13:50 - 14:00 Mingle, meet and chat to the author
A light lunch will be served, so please RSVP for catering purposes.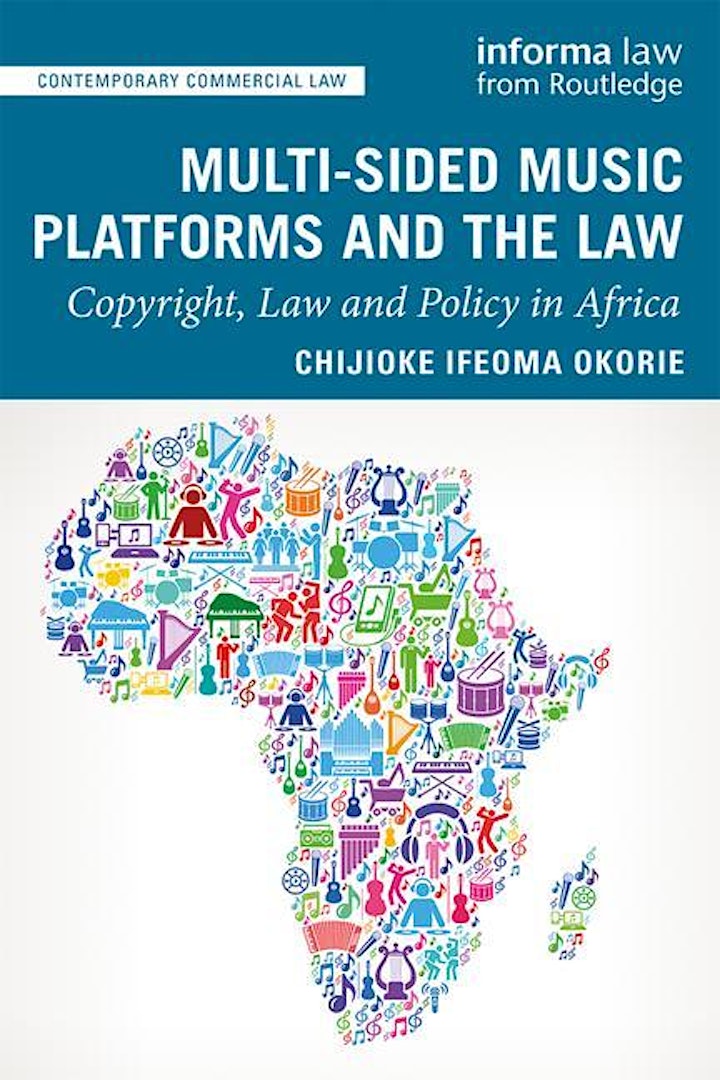 Date and time
Location
Common Room, Kramer Law Building, Middle Campus, University Of Cape Town Middle Campus
Stanley Road
Cape Town, WC 7700
South Africa