Description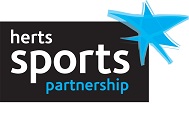 Time to Listen is a three hour workshop for Club Welfare Officers (CWO). CWOs must have attended a Safeguarding & Protecting Children workshop previously and will need to bring their own reporting procedures to the workshop.
The workshop will:
Describe how a club welfare officer works with others to create a child centred environment

Explain how the club welfare officer role fits into the wider safeguarding environment

Apply learning to case studies including sharing good safeguarding practice


* Please note:

CWOs

must have attended

a

Safeguarding & Protecting Children

workshop previously
* Club Welfare Officers MUST make sure that their governing body accepts multi-sport Time to Listen training BEFORE enrolling for this workshop.
REFUNDS: A full refund will be provided for course booking cancellations received at least 1 week (5 full working days) before the course start date. Unfortunately, cancellations received after this date cannot be refunded. Bookings made within a week (5 full working days) of the course start date also are ineligible for refunds if cancelled.
TRANSFERS: A transfer to an alternative date is available if requested at least 1 week (5 full working days) before the date of the course. Requests to transfer after this date will not be accepted.