Multi-System Diseases: Improving Patients' Lives with Proper Diagnosis and...
Description
Multi-System Diseases: Improving Patients' Lives with Proper Diagnosis and Appropriate Treatment Interventions
At a time of great technological innovations, medical advances and widely available information, there are, sadly, many conditions that are still not being given the urgent attention they require – either by the medical profession or by world governments.
As a result, millions of patients around the world are suffering, many dying as a direct consequence of medical ignorance which sometimes borders on wilful abuse. Regrettably, misdiagnoses result in costly, delayed, or inappropriate treatment and can ultimately lead to serious harm to patients, or even death.
Once again, AONM brings together several inspirational and eminent scientists whose research and work challenges the misconceptions of the status quo, putting patients' welfare first. Our speakers will explore how current developments in the field of multi-system diseases are changing the prognosis of afflicted individuals and how obtaining an accurate and timely diagnosis can be crucial to a patient's long-term health outcome.
May is a month of International Awareness Days for many illnesses and conditions that we know are so often linked – ME, Fibromyalgia, Lyme Disease, EDS, Autism, Gulf War Syndrome, MCS, MCAS.
This year, our event falls on May 12th, the International Awareness Day for ME – a day founded by Thomas Hennessy Jr. in 1992.
In a 2008 interview with Cort Johnson, Tom said, "After reading Byron Hyde's great book on the history of Myalgic Encephalomyelitis, I decided to look up his hero's birthday - and lo and behold, May 12th was Florence Nightingale's birthday. (...) I decided that her birthday, May 12th, would be the day". AONM is honoured to host, amongst others, Dr. Byron Hyde himself who will be addressing our conference with a keynote speech.


Conference Chair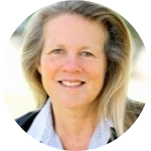 Dr. Judy Mikovits, Ph.D
Dr. Judy Mikovits, PhD earned her BA from University of Virginia, and PhD in Biochemistry and Molecular Biology from George Washington University. In her 35-year quest to understand and treat chronic diseases, she has studied immunology, natural products chemistry, epigenetics, virology and drug development. After more than 20 years researching anti-viral drug mechanisms at the National Cancer Institute, she served as Research Director of the Whittemore-Peterson Institute (WPI) for Neuroimmune Disease in Nevada for 5 years. In 2006, she became attracted to the plight of patients with Chronic Fatigue Syndrome and Autism. In only five years she developed the first neuroimmune institute from a concept to a reality and is primarily responsible for demonstrating the relationship between immune-based inflammation and these diseases. Dr. Mikovits continues to work on neuroimmune disease and cancer at MAR Consulting, alongside the renowned microbiologist widely regarded as the father of human retrovirology, Dr. Francis W. Ruscetti.
Guest Speakers

Dr. Byron M. Hyde, M.D.
Keynote:
The Difficulties of Obtaining an Adequate Investigation in Chronic Diseases, Particularly if there are No Visible Stigmata or Visible Pathologies

Presentation:

Understanding Myalgic Encephalomyelitis and the new Polio: Acute Flaccid Paralysis
BIOGRAPHY
Dr. Byron Marshall Hyde studied pre-medicine in the Faculty of Medicine, University of Toronto followed by a degree in Chemistry and Nutrition in 1961. His first medical employment was as an immunological research chemist at the Roscoe B. Jackson Laboratory, Bar Harbor, Maine - a leading world laboratory in immunological & transplantation research. He then became Chief Technician in charge of the Electron Microscope Laboratory at the Hospital for Sick Children in Toronto.

Dr. Hyde returned to the University of Ottawa and graduated from the Faculty of Medicine in 1966. After an internship at Montreal's Hotel Dieu and residency at the St. Justine Paediatric Hospital and the Ottawa Civic Hospital, he opened a family practice in Ottawa that continued until 1984 when he started the full time study of post infectious Myalgic Encephalomyelitis. For five years he had travelled extensively around the world investigating the epidemics of M.E. in the USA, the UK, Australia, New Zealand and Iceland and spent the next several years being instructed by previous researchers of these epidemics.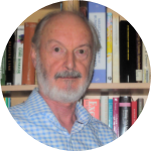 Michael Cook BSc
An Engineer's Approach to the Polarised World of Lyme Disease
BIOGRAPHY
Michael Cook graduated with a BSc Physics and Maths degree from London University. He retired in 1999 after a 36 year career in the semiconductor/computer chip industry. Based in the United Kingdom and United State he worked in research and development and engineering of process technology, moving into engineering management of research and production teams in the US, Europe and Asia.
In 2009 he was diagnosed with Lyme disease and since then has applied his analytical skills to investigate many aspects of the disease and other tick-borne infections. This resulted in the publication of study that disproved the commonly stated claim that it requires 24 or 48 hours of tick attachment for transmission of Lyme disease. He has co-authored 3 papers on the accuracy of Lyme disease testing demonstrating the poor accuracy of tests and methodologies used by medical authorities in the UK and US, and recently published with co-authors the first report of the identification of Borrelia miyamotoi in Ireland. He contributed a chapter to a book due for publication in 2019, and presented his work at ILADS conferences in Paris and Boston as well as to the members of the UK House's of Lords and Commons, medical, local government and environmental and health agencies. He works as an advocate for Lyme patients and carried out a technical investigation of a UK Lyme reference laboratory where a number of shortcomings were identified.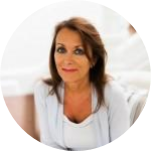 Dr. Julia Piper, M.D.
Lyme Disease as an Associated Factor in Parkinson's Disease

BIOGRAPHY
DR JULIA PIPER (Nottingham University), has been a GP for 35 years; and is the owner, CEO and registered provider for www.privategp.com Ltd in Leicester. Julia is passionate about biological systems medicine, having practised integrative medicine for all of her professional life. She is a Fellow of the Royal College of General Practitioners and a member of the Independent Doctors Federation where she was a Trustee, Committee Member, and Chairman of their Professional Development Committee for many years. Her Functional Medical training initially included the AFMCP with the Institute of Functional Medicine (IFM); a two year course with South African Amipro; currently doing the Fellowship in Functional Medicine with the American Academy of anti-ageing medicine and the Metabolic Medical Institute in America. She is now UK ambassador to the American Academy of Anti-Ageing medicine, and has helped them to align their Fellowship with the Royal College of General Practitioners. She is a current Committee member of the British Society of Ecological Medicine (BSEM).
Dr. Piper's work over the past few years has been focused on chronic disease management and helping her son get better from schizophrenia. Her interests lie with her Charity, "the Foundation for Community Inspiration," where they have built a school; clinic; and other ventures involving Ghana and Equador. She has numerous interests and is as creative as possible in her free time; currently writing a series of fun educational children's books that will promote some of the lovable and "not so lovable" characters in the body associated with functional medicine!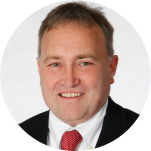 Dr. Armin Schwarzbach, Ph.D, M.D.
Unravelling Some of the Complexities of Laboratory Testing
BIOGRAPHY
DR. ARMIN SCHWARZBACH PhD MD is founder of ArminLabs, and co-founder and former CEO of the Borreliosis Clinic Augsburg, Germany. He is an Advisory Board member of AONM, a Board Member of the German Borreliosis Society and Member of the International Lyme and Associated Diseases Society (ILADS). He also serves as an expert on Lyme Disease for advisory committees in Australia, Ireland, France and Germany. As well as being a clinician for many years, Dr. Schwarzbach has tested over 50,000 patients for Lyme Disease and co-infections.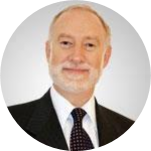 Dr. Samuel F. Yanuck, DC, FACFN, FIAMA

Clinical Management of the "Infected & Autoimmune" Conundrum in Autoimmune Encephalopathies
This talk will cover child/adolescent (PANS/PANDAS) and adult encephalopathies.
(Dr. Yanuck will be speaking via live and pre-recorded video-link)
BIOGRAPHY
DR. YANUCK is an adjunct assistant professor in the Department of Physical Medicine and Rehabilitation at the University of North Carolina School of Medicine, where he teaches the course "The Immunology of Autoimmune Disease, Inflammation and Chronic Infection: A Research-Based Functional Medicine Perspective." He maintains consulting relationships with members of the UNC Medical School faculty and the wider clinical and research community and hosts medical students at his clinic as part of the UNC School of Medicine preceptorship program. He also teaches immunological applications in functional medicine to other doctors, for whom he also provides consultation on difficult cases. Dr. Yanuck is also the creator of Cogence Immunology, a widely aclaimed online functional immunology course for clinicians.

Dr. Yanuck is a 1982 graduate of Cornell University. He has been a student of Chinese internal healing arts since 1981. He graduated from Palmer College of Chiropractic-West in 1991, completed postdoctoral training in functional neurology in 1994, and training in acupuncture in 1996. His practice weaves these methods, along with an understanding of immunology and nutritional biochemistry, into a unified clinical process.
To celebrate the 27th year of the ME Awareness Day and to mark May as an Awareness Month for so many related conditions, we will be honouring some wonderful campaigners and also hearing from some patients that have fought, and are still fighting, to have their illness recognised and treated appropriately. We will regularly be updating this page with more information about this exciting event.

DR SARAH MYHILL

Pioneering GP and
Campaigner
Exposing scientific fraud: The Lancet PACE trial 2011 and the betrayal of the ME patients - an update of the latest legal and scientific debates.


KAREN SMITH
Patient, Researcher, and Advocate

ALICE REEVE
Patient Campaigner, and Breeze Lifetime Achievement Award Winner 2019
---
LOCATION
Holiday Inn Regents Park - Carburton Street - London - W1W 5EE

DATE
Sunday 12 May 2019

TIME
10:00 - 17:30
REGISTRATION
from 09:00
Tea & coffee, still & sparkling mineral water, whole fruits & snacks, nuts, dried fruit and seeds available on arrival, at registration, and during breaks
Ticket includes 3-course buffet lunch in the restaurant with vegan and gluten-free options.
For accommodation enquiries please contact:
https://bgcevents.co.uk/hotel-accommodation-hotels/
Please let us know if you require any mobility assistance.
CPD accreditation has been applied for.

---
Michael Cook BSc

Dr. Sam Yanuck DC

Dr. Armin Schwarzbach MD

Dr. Byron Hyde MD

Dr. Julia Piper MD

Dr. Judy Mikovits PhD