Description

Multicore Challenge Conference 2012
24 September 2012
Bristol (UWE, Frenchay Campus)
TVS and ICT KTN are pleased to announce the date for the 2012 Multicore Challenge Conference. The event will take place on Monday, 24 September 2012.
This year's event will be a good mix of speakers, case studies, workshops and tool demonstrations.
The Agenda below is subject to change or amendment but it will give you an idea of the exciting day we have planned.
AGENDA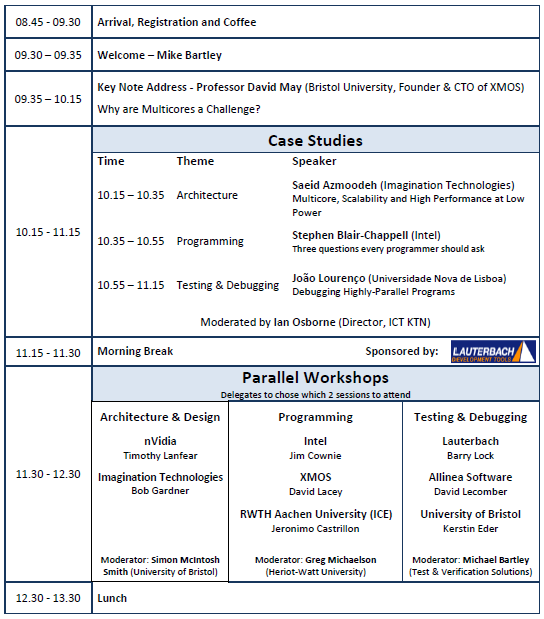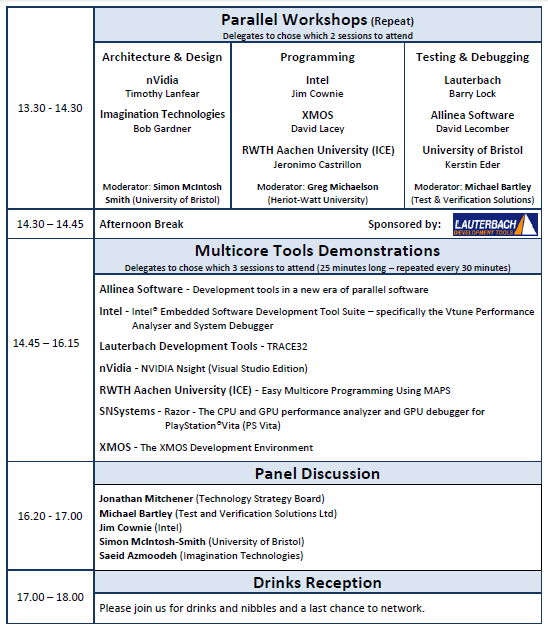 Remote Access: The conference will also have remote access for those who can't attend but due to the logistics and choice of Workshops and Demonstrations available it may not be possible to broadcast all of them.
Note: We kindly request the participants to either register for physical attendance or remote access and not both. The organisers reserve the right to cancel physical attendance tickets in such cases. Thank you for your cooperation!

TVS reserves the right to withdraw registration at its discretion.
Registration details may be passed to companies participating, if you wish to opt out please contact us (sara@testandverification.com)