Description
'Great Stories Happen To Those Who Can Tell Them'
How to win pitches for new business through visual story-telling.
AIMS
To increase the number of corporate partnerships and business clients through video story-telling and scripting. To learn how to enhance and influence 'the pitch presentation'.


WHO'S IT FOR?
• People whose role involves fundraising, major donors, corporate and community partnerships.
• People whose role involves gaining new clients from business to business.


WHAT'S COVERED?
An overview of visual story-telling for pitching.
• An outline of what visual story-telling for pitching involves, from the sourcing of stories to writing the script, breaking down the main genres and multi-media platforms of visual story-telling.
• Demonstrations of how to adapt stories to different audiences, from CEO's, middle management, businesses and stakeholders. Ability to recognize the 'emotional tug' that draws in the target viewers.
• Understanding how to influence and build a story visually around the interests of the target audience, implementing the building blocks of story-telling and scripting.
• How to conduct the final pitch – learning a structured pitch involving a video/visual presentation and the catered communications around it.


WHAT YOU'LL NEED
Do bring along a smartphone or tablet to try out some of the ideas, techniques and tools that we shall cover.
TRAINER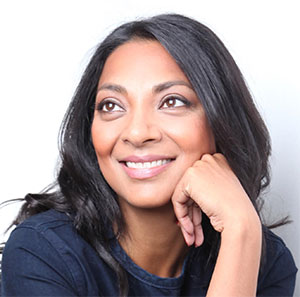 Anshu Rastogi is a storytelling & multimedia trainer and consultant. She has worked with the BBC, ITV & Channel 4, News UK, Citi, Universal Publishing Production Music, MTC Novo, Amnesty International, DV8 Physical Theatre, GWD & Plan International.


WHAT OTHER DELEGATES SAY
"I have enjoyed my time working with Anshu as both a video consultant and trainer. She supported our video content and training at Plan UK making it easy to understand and offering simple but effective tools to scripting, shooting, editing and story-telling."
Sandra Brobbey, PR Manager, Teens and Toddlers.
"Anshu's training and work inspired and engaged supporters and staff alike because of her ability to tell stories emotionally whilst maintaining the integrity and dignity of the subjects. I would highly recommend Anshu and her consultancy work."
Dean Anderson, Head of Philanthropy and Partnerships, ActionAid.
"I thoroughly enjoyed Anshu's workshop on multimedia storytelling as part of a pitch to corporate partners. The structure of the afternoon was very concise, had just the right amount of background info and it was super interesting and fun to work on the pitch exercise.
"Retelling the team here what I learned also proved just how much Anshu managed to cram into an afternoon while giving us all the best possible opportunities to retain the information, with us now moving forward creating our own multimedia pitches.
"It was a fantastic event that I definitely recommend to others."
Anne Thwaites, Corporate & Community Fundraising Officer, Sussex Wildlife Trust