Description
Multiplicity is hosted by Foilco. It is a non-for profit design/creative event which takes place in various cities. Featuring speakers from the creative industries, the event is a chance for designers, illustrators, photographers & artists to get together in one space for one night.
---
Hosted by Foilco
Sponsored by G.F Smith
Print/foiling by Imprimerie du Marais
Drinks available by Portobello Road Gin & Good Things Brewing
Food is available by The Proper Pie Co.
Design by StudioDBD
Official event charity/Ticket Proceeds donated to Single Homeless Project
---
An international evening of words and works. Hosted by Foilco and sponsored by G.F Smith.
Creativity is as much about the possibilities as it is about the outcome. The possibilities are endless and this potential demonstrates why strategic creative thinking in graphic design is more relevant than ever.
Our guest speakers are renowned practitioners in the design of iconic visual identities for consumer brands and cultural institutions. We will hear of how they strive to deliver not only world-class strategic design but also world-class project management for clients the world over. We examine their work and learn of their unique collaborative working process, during which strategy and design become clearer, simpler and richer in meaning.
This event is for those who creatively push the boundaries, and equally, for those who are focused on learning about creativity, and what it is that inspires the compelling work they see before them.
This year's line-up of incredible speakers include;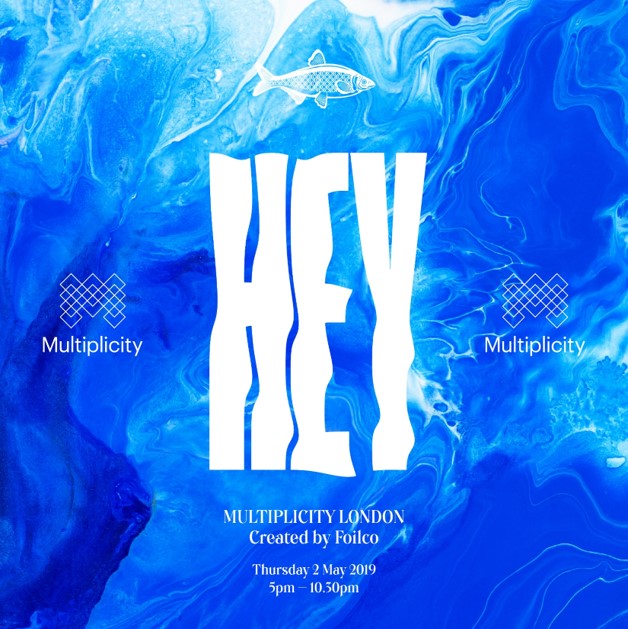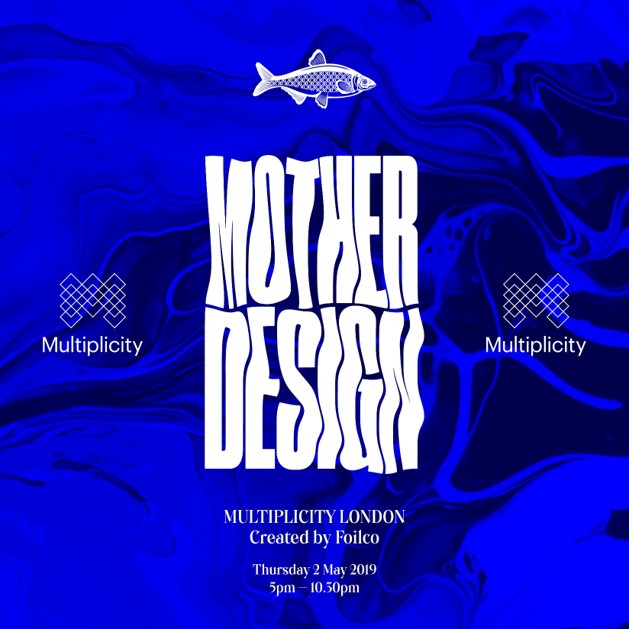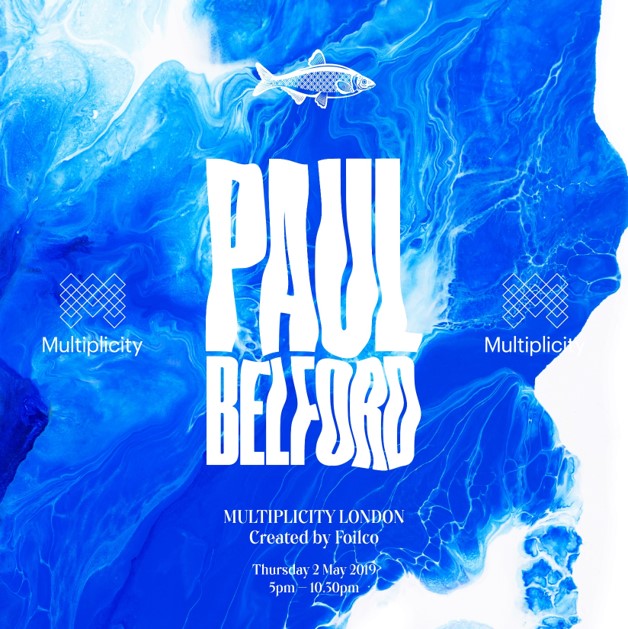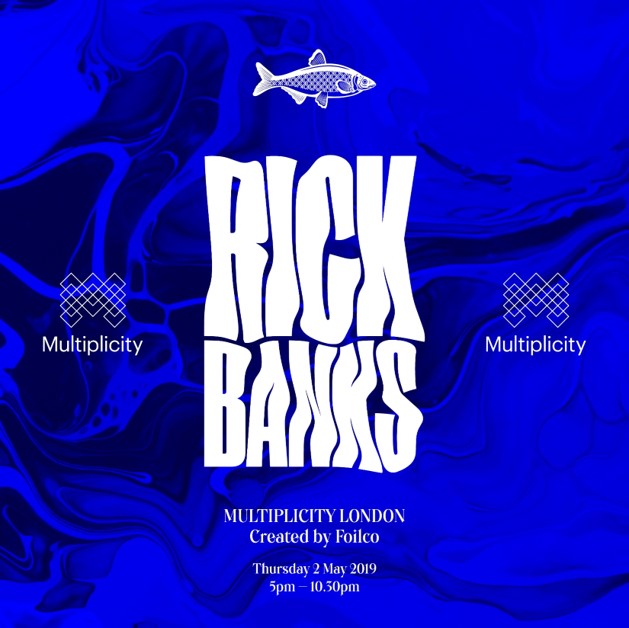 ---
Event Sponsors
G.F Smith - www.gfsmith.com
G.F Smith: 1885 Onwards
For over 130 years, G . F Smith has been obsessed with the simple beauty and limitless possibility of paper. Today, we act as custodians of our founders remarkable legacy by making and curating the world's finest paper collection. As one of the oldest known materials, paper continues to be a symbol of innovation and technological progression — a medium that goes far beyond just being a carrier of ideas and knowledge, a profoundly important and valuable material — more relevant for today's needs than ever before.
Imprimerie du Marais - www.imprimeriedumarais.fr
Imprimerie du Marais (IdM) is a leading printer and finisher with 50 years' experience providing bespoke services to brands and agencies worldwide. Built around eight core workrooms in the heart of Paris, IdM has made it their business to push the boundaries of print, process, and material. Since opening our London office in 2015, IdM has built a growing presence in the UK, proudly partnering designers and design teams across a variety of sectors to deliver exceptional printed collateral.
---
Official Event Charity
Single Homeless Project - www.shp.org.uk
Single Homeless Project (SHP) is a London-wide charity working to prevent homelessness and help vulnerable and socially excluded people to transform their lives. Our staff work with individuals to tackle the underlying causes of homelessness, such as poor mental health, family breakdown or drug and alcohol dependency. We focus on providing long-term solutions rather than temporary fixes to ensure we lift people out of homelessness for good. From supporting people in crisis to helping them take the final steps towards independence and employment, we make a difference to more than 8,000 lives every year.
---
Official Food & Drink Supporters
Portobello Road Gin - www.portobelloroadgin.com
It all started at 171 Portobello Road, where after 9 months of hard graft, research, experimentation, and cocktails, the perfect blend was crafted from 9 botanicals. With enough of those robust gin flavours like juniper, citrus and coriander to make a Gin & Tonic, but with enough elegance to work in a martini and spices that create a depth of character and intensity to work in drinks like a Negroni, these botanicals combine to create a uniquely versatile gin.
Good Things Brewing - www.goodthingsbrewing.co
Two families wanting to brew some good beer and hopefully help make a change to the brewing industry so it's kinder to the planet. Our goal is to open the world's most sustainable brewery. And that means completely energy efficient, off-grid, closed loop brewing with everything recycled and reused from water to grain.
We have a long journey ahead but are so excited for each step of the way. You can follow our story over at goodthingsbrewing.co and @goodthingsbrewingco
The Proper Pie Company - @theproperpieco
London based The Proper Pie Co, are bringing the art of artisan pie baking to Multiplicity. We are on a mission to offer proper home cooked pies and sides that contain only the finest, locally sourced, fresh seasonal produce. With each pie being lovingly handcrafted and filled to the crust with traditional gourmet ingredients. Inspired by our own travels and experiences, our team have honed the recipes of some of the best dishes from the UK and beyond to create a selection of pies for every taste - The Proper Pie Co are here to do pies, the way they should be.
---
Event Supporters
Dies:
Dreyer Kliche - www.kliche.nu
Beer Labels:
Label Makers - www.labmak.co.uk
---
Photography –
Foilco will be taking photos at Multiplicity London. These images will be used by Foilco to share news about the event and used in promotions of any and all future Multiplicity events. Images may be used in press releases, printed publicity and published on Foilco's Social Media platforms. They will be stored securely. If you would prefer for you not to be photographed, please speak to Jaime (jaime@foilco.co.uk), otherwise in purchasing a ticket for this event you accept that your image may be used (indirectly) in all forms of marketing communications.
---
Directions -
St Mary's is situated on Wyndham Place, between York Street and Crawford Street, W1H 1PQ, a short walking distance from Marylebone (6 min walk), Edgware Road (7 min walk) and Baker Street (8 min walk) tube stations respectively.