Location
Fountains Church Bradford
Glydegate Square
Bradford
BD5 0BQ
United Kingdom
Church Planting Conference
About this event
Multiply 2022 will be an open conversation, a place to hear different voices as questions are explored, where we gather to seek God's wisdom together. And that is why we need you with us, to bring your insights and your experience, to tell the stories that are unique to your context.
What do we hold on to? What do we let go of? What do we change? What do we reconfigure?
For this year's conference, we are going local, establishing locations around the country to host these important conversations, to engage with the issues from our diverse contexts and hear local stories.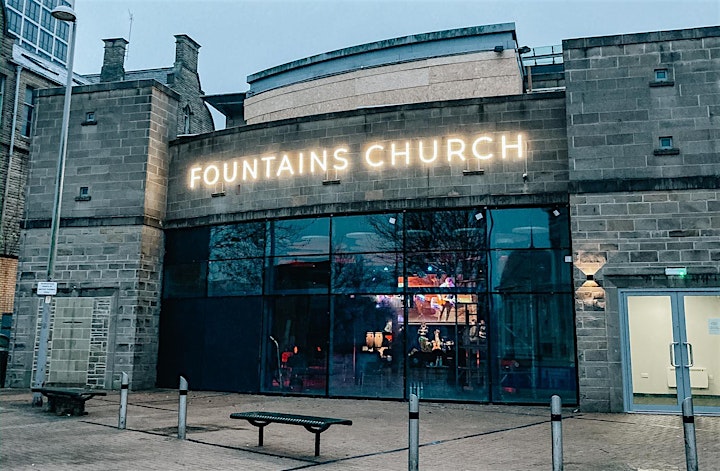 Based in a former nightclub in Bradford city centre, Fountains Church was launched two years ago with a heart to be a sending church, finding those who could be sent out to be fountains of living water to bless Bradford. This vision has recently borne fruit, with Fountains now working in partnership with St Margaret's, Frizinghall, north of the city. The Multiply Conference: Bradford will be hosted by Fountains leader, Linda Maslen, and Lizzy Woolf from St George's in Leeds.
Refreshments
Grace Kitchen at Fountains makes delicious meals by intercepting food waste - and delivers tons of saved fresh fruit/veg to food banks. You can try it for yourself at Multiply 2022 Bradford with our special meal deal! Dahl Pot + Fruit + Snack for £5.00. Please Book now so we know how many to expect. There are a few other takeaway shops and cafes within a 10 minute walk.
Travelling there
If you're travelling by car, there are a number of nearby car parks including (in order of closeness):
Wilton Street Car Park (20 spaces but close by),
Hall Ings NCP, (£12 for 24 hrs - 7 minute walk)
The Broadway shopping centre car park (£6 per day but 10 minute walk)
If travelling by train (if they are running), Fountains Church is about 15 minutes walk from Bradford Interchange.
Accessibility
Ramps, lifts and even flooring for mobility plus disabled toilets. Audio loop in auditorium for hearing aids.
Tickets to the conference also include Connect membership to CCX.media. This online resource holds loads of information and news about Church planting and growth in the UK. You will receive a separate email with instructions on how to access this. Your name will be shared with your hub to provide you with the best service on the day. For full details of our privacy policy, please go to https://ccx.org.uk/privacy-policy/