Description
The Mum To Millionaire Meet Up is a movement of Mums who are determined, real and genuine.
Sometimes we lose our way, sometimes we feel down, sometimes we feel like we don't want to be a Mum (Ok maybe the last one is just me!)
But what we do is never give up
Our progress may be slower than everyone else but we get there in the end
In April's event the theme is my favourite thing to talk about! MOTIVATION & OVERCOMING STRUGGLES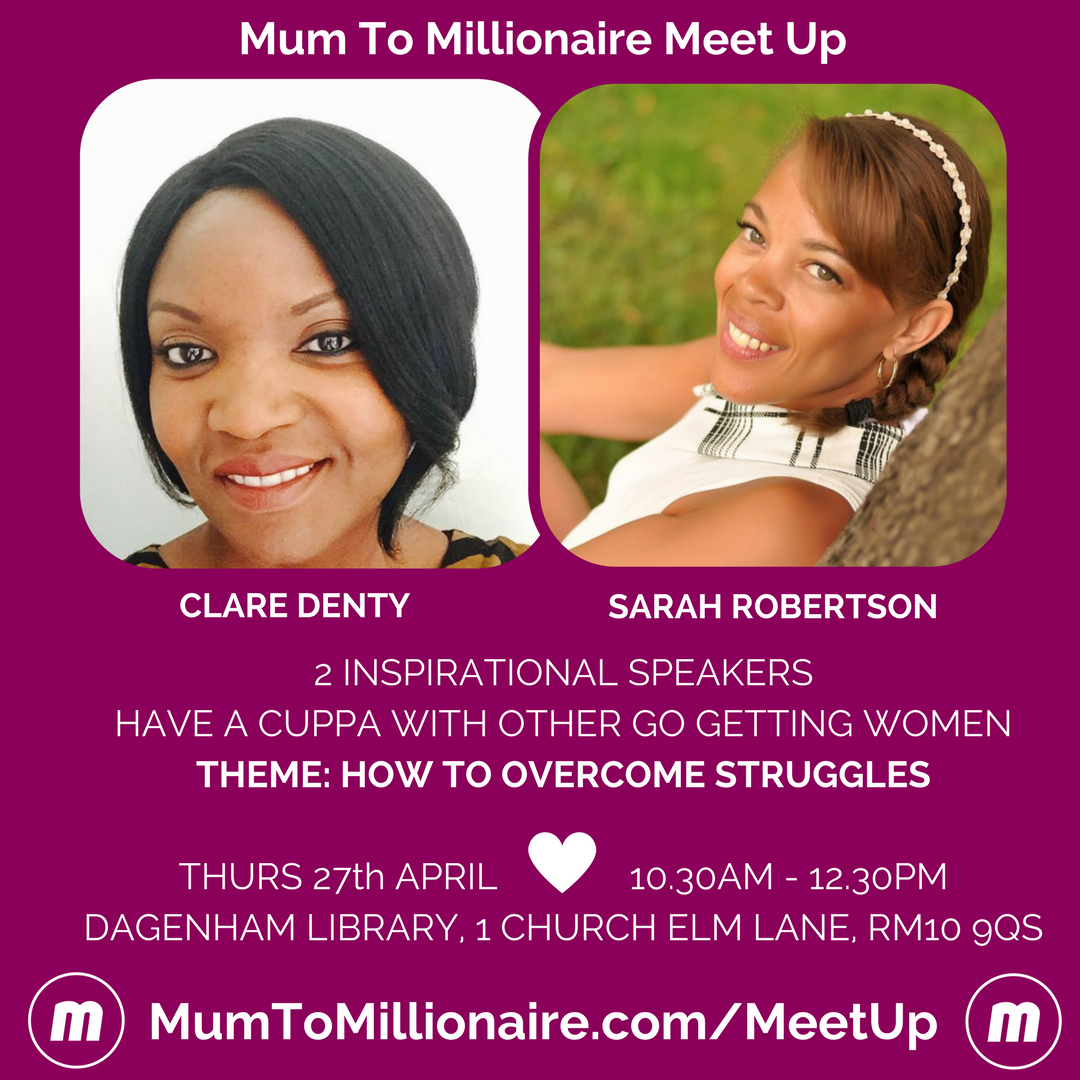 SPEAKERS:
Clare Denty: Founder of the Female Speaking Academy
Mum of 2, Clare, had a very difficult childhood and will share how she overcame adversity to set up her business and help other women find their voice
Sarah Roberston: Founder of Future MOLDS
Sarah loves helping people however she can, she's an expert when it comes to getting funding for your business and along with the successes has had many challenged to face
Host: Veena V
Hello beautiful :) I'm the founder of Mum To Millionaire and like you have those crap days when I think, what the heck am I doing! I'm here to show you that we really can acheive anything we want & be happy at the same time
CLICK TO WATCH what happened at our last meet up
Can't wait to meet you!
See you at the meet up xx
P.S You will also receive an exclusive Mum To Millionaire pen when you attend