Munch, Poke, Ping! : Vulnerable Young People and Social Media

Monday, November 19, 2012 from 9:30 AM to 4:30 PM
Event Details
About 'Munch, Poke, Ping!'

Munch Poke Ping is a project run by E-safety and child advocate Stephen Carrick-Davies which explores how excluded and vulnerable young people use social media and mobile technology.
SEE CONFERENCE PROGRAMME HERE
For the last 2 years Stephen has worked directly with young people from 8 Pupil Referral Units (special schools) across the UK. Using film-making to help young people express what they love about being online, how they form friendships and relationships, but also how they cope with conflict and who they go to when things go wrong.
The value of this work is that it has sought to capture the voices of those who are often unheard and marginalised yet have so much to say and contribute. Using film-making this project has sought to capture a genuine, authentic, insight into the wider issues of identity, resilience, the erosion of empathy.
At the same time as working with the students, Stephen and his project team have interviewed the dedicated, experienced staff working with these young people to contrast the challenges, opportunities and day to day experiences of supporting young people's use of social media for educational, employment preparation and creative expression.  These further 4 films provide a unique contrast to the films the yp have produced and demonstrate clearly how vital it is to balance the very real safeguarding and risk issues with the nurturing care and positive empowerment which these tools provide excluded young people.
You can see the MPP films at www.munchpokeping.com
Sharing this body of work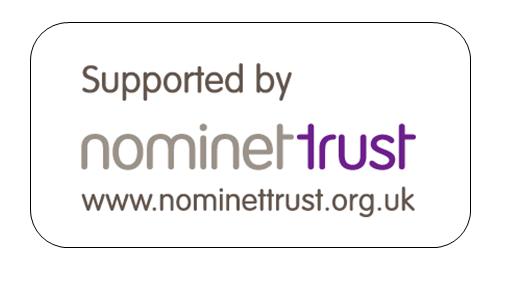 Stephen has already begun to share news of this work through media articles, speaking at conferences, and of course through the website and video hosting sites such as Vimeo and Youtube, where many have seen the films.  Building on this sharing and with the support of The Nominet Trust, Stephen is hosting a national conference on the 19th November 2012 to bring together the young people and staff from the PRUS who have made these films to share their experience and to look specifically at the e-safety issues which relate to vulnerable and excluded young people.
Reframing the 'unwinable war'  
Do we need to stop the 'arms race' of filtering, blocking and confiscating BYODs?
The new kid on the block
Understanding BBM and the 24 hour nature of 'pinging'
"Come on admit it Sir, you don't get it do you! "
Learning from the learner and re-booting opportunities for peer support 
It's the EMPATHY stupid!
Does Social media erode empathy and how can we use technology to build resilience?
"It's the future Jim but not as we know it." 
How can we develop forward compliant policies for the 'Internet of things' ?
 "So it's one rule for you and one rule for us is it ?"

With the UN saying that it is a human right to access and experess oneself on the internet, how do we ensure that YP can participate fully just as adults can.
This event will bring together both learners and teachers, policy makers and practitioners. Whilst looking at specific e-safety issues this event will seek to re-frame the discussion around
How are vulnerable young people vulnerable online?
What radical new approaches do we need to engage those who are currently excluded ?
What are the new dynamics of relationships and the challenges for professional practice?
Moving the e-safety 'silo' to digital literacy and empowerment

A full programme giving details of speakers, workshops, young people's contribution and special guests will be available nearer the time.  However don't come to this conference just to hear big name speakers, come becuase YOU have something to contribute, and want to learn from all of us who are learning!
DOWNLOAD THE CONFERENCE PROGRAMME HERE 

Have questions about Munch, Poke, Ping! : Vulnerable Young People and Social Media ?
Contact the organizer
When & Where
35 - 47 Bethnal Green Road,
London,
E1 6LA


Monday, November 19, 2012 from 9:30 AM to 4:30 PM
Add to my calendar