About this Event
In the last decade, austerity has had a significant impact on the local sphere. Budget squeezes, public services cuts and institutional restructuring came along with growing social needs, and local governments have struggled to keep providing the goods and services needed to stay afloat. However, we have also seen how the local sphere can also be an ideal lab for democratic experimentation and social innovation. Spanish, and particularly Catalan cities with Barcelona at the forefront, have been examples of municipal experimentation over the past few years under the idea of the New Municipalism. However, what is New Municipalism? Is New Municipalism an effective answer to austerity? How is New Municipalism delivered?
The Centre of Urban Research on Austerity (CURA) at De Montfort University, Leicester, in collaboration with the University of Girona and the Betiko Foundation, is holding a two-day conference to discuss all these issues on 4th and 5th April 2019. The conference is organised in the form of an international exchange between academics and practitioners. The conference builds on CURA's "Municipalism in the 21st century" conference held in June 2018.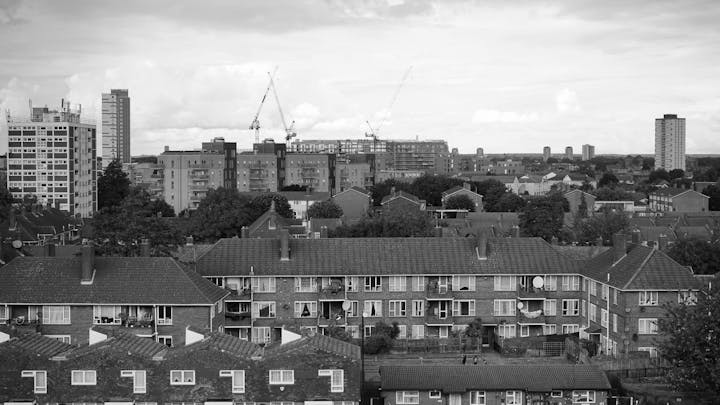 4th April
9:00 am to 9:30 am
Registration and Reception (Hugh Aston Building Atrium)
9:30 am to 11:00 am
Municipalism 2019: The State of the Debate
Prof Jonathan Davies (DMU-CURA)
Dr Ismael Blanco (UAB-IGOP)
11:00 am to 11:20 am Coffee Break
11:20 am to 1:00 pm
SEMINAR: What is the new municipalism? Theoretical and Practical Approaches
Keynote speaker: Dr Angel Calle (Córdoba University)
Discussants: Prof. Steven Griggs (DMU-LGRC)
1:00 pm to 2:00 pm Lunch Break
2:00 pm to 4:00 pm
ROUND TABLE: Building counter-hegemony through the new muncipalism
Speakers: Dr Mercè Cortina-Oriol (DMU-CURA), Joan Cuevas (Bofill Foundation – Sabadell City Council), Quim Arrufat (DESC - UB), Dr Bertie Russell (University of Sheffield),
Moderator: Dr Ben Whitham (DMU-CURA)
5th April
9:00 am to 11:00 am
PRACTITIONER ROUND TABLE 1: Delivering New Municipalism: Towards Economic and Social Equality
Keynote Speakers: Pilar Castillejo (Ripollet City Council), Agnès Rotger (Badalona City Council), Cllr Asima Shaikh (Islington Council), Neil McInroy (CLES)
Moderator: Anaïs Varo (UdG)
11:00 am to 11:30 am Break
11:30 am to 1:30 pm
PRACTITIONER ROUND TABLE 2: Delivering New Municipalism: Re-building Local Democracy
Keynote SpeakersJose Téllez (Badalona City Council), Ivan Miró (Cooperativist movement Barcelona; Fanny Malinen (Research for Action), Andrew Ross (Unite Community)
Moderator: Leon Reichle (DMU-CURA)
1:30 pm to 2:15 pm Lunch
2:15 pm to 3:00 pm
Mapping the New Municipalism: Introducing Atlas del Cambio
Dr Ricard Vilaregut (UdG-CURA) and Dr Ángel Calle (University of Córdoba).
3:00 pm to 3:15:00 pm Break
3:15 pm to 5:15 pm
PRACTITIONER ROUND TABLE 3: Scaling Municipalism: Beyond and above the City
Keynote Speakers: Carles Escolà (Cerdanyola City Mayor), Dolors Sabater (Badalona City Mayor 2015-2018), Cllr Emine Ibrahim (Deputy Leader - London Borough of Haringey), Matthew Brown (Leader - Preston City Council)
Moderator: Dr Adam Fishwick (DMU-CURA)
5:15 pm to 5:30 pm
CLOSING REFLECTIONS AND NEXT STEPS
Prof. Jonathan Davies (DMU-CURA)