Murder In Mind - The Psychiatric Aspects Of Homicide (Live Streamed)
Murder In Mind - The Psychiatric Aspects of Homicide (Live Streamed)
About this event
Learn what is it like to be in Court and witness a Murder Trial
See with your own eyes what it is like to be a Psychiatrist
Learn about psychiatric aspects of homicide
Guilty or Not Guilty? You Decide!
Are you a Medical Student, Foundation Doctor or a Doctor rethinking your career choice or considering a career in Psychiatry.
If it is a YES! to all of the above, or if this sparks your interest, then join Humber Teaching NHS Foundation Trust in Partnership with the Hull York Medical School (HYMS) in support of the RCPsych 'Choose Psychiatry' Campaign from the comfort of your own sofa, for our 'Murder In Mind' live stream event.
A thought-provoking, exciting, innovative and interesting hour which may change your life!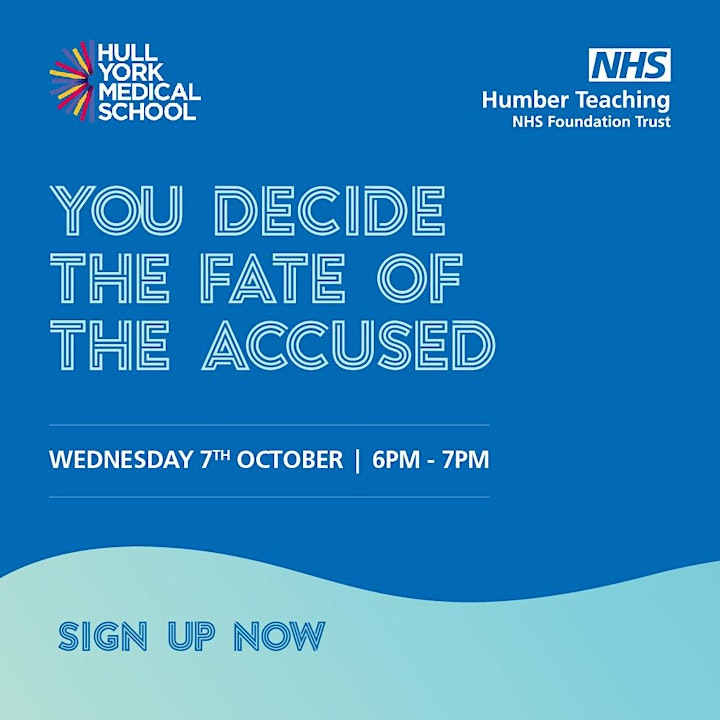 Organiser of Murder In Mind - The Psychiatric Aspects Of Homicide (Live Streamed)