Description
Join us for a murder mystery evening with Moonstone Theatre Company. Come and test your detective skills.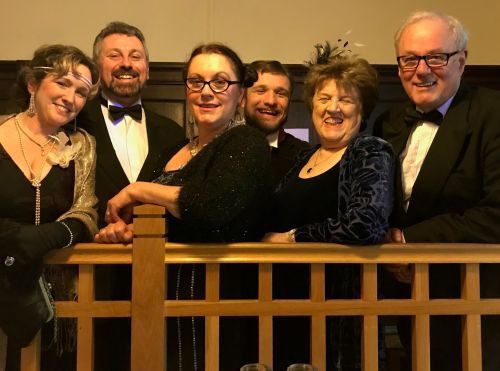 All clues lead to the right conclusion, but will they be correctly deduced?
Not suitable for children under 16.
Booking essential
£26 per person (includes 3-course supper)

When booking please provide a valid phone number and e-mail as your booking confirmation will be sent via e-mail. We need a valid phone number (landline and mobile) in case we need to get hold of you urgently to update you with changes/cancellation. Thank you for your co-operation
IMPORTANT: We respect your privacy and will not sell your personal data to any third party.
Any personal data you provide here is collected and used only for the purposes of booking this event. Your details will only be used by this event's RSPB co-ordinator and will not be shared with anyone else.
Images by Rosemary Despres and Moonstone Theatre Company