Description
Forbidden Love!
Blackmail!
Kidnapping!
Murder!
On April 14th 1912, twenty minutes after R.M.S. Titanic collides with an iceberg mid-Atlantic, a young crew member is murdered on deck...
...But Who Is The Killer?
Is it the dastardly Colonel Rhinebeck or his young bride Madeleine? The 'Unsinkable' Molly Brown or the mysterious Officer Moody?
Be entertained by a group of professional actors in the vibrant Southside venue The Bungo Bar & Kitchen where you are invited to dine n' solve the crime by inspecting the clues and questioning the suspects...
With four alternate endings available, our Murder Mystery plays out differently each time!
Book now to experience Murder on the Titanic! for £35 per person (no extra booking fees) and also enjoy a mouth-watering three-course meal at The Bungo Bar & Kitchen!
Check out the First-Class Event Menu below: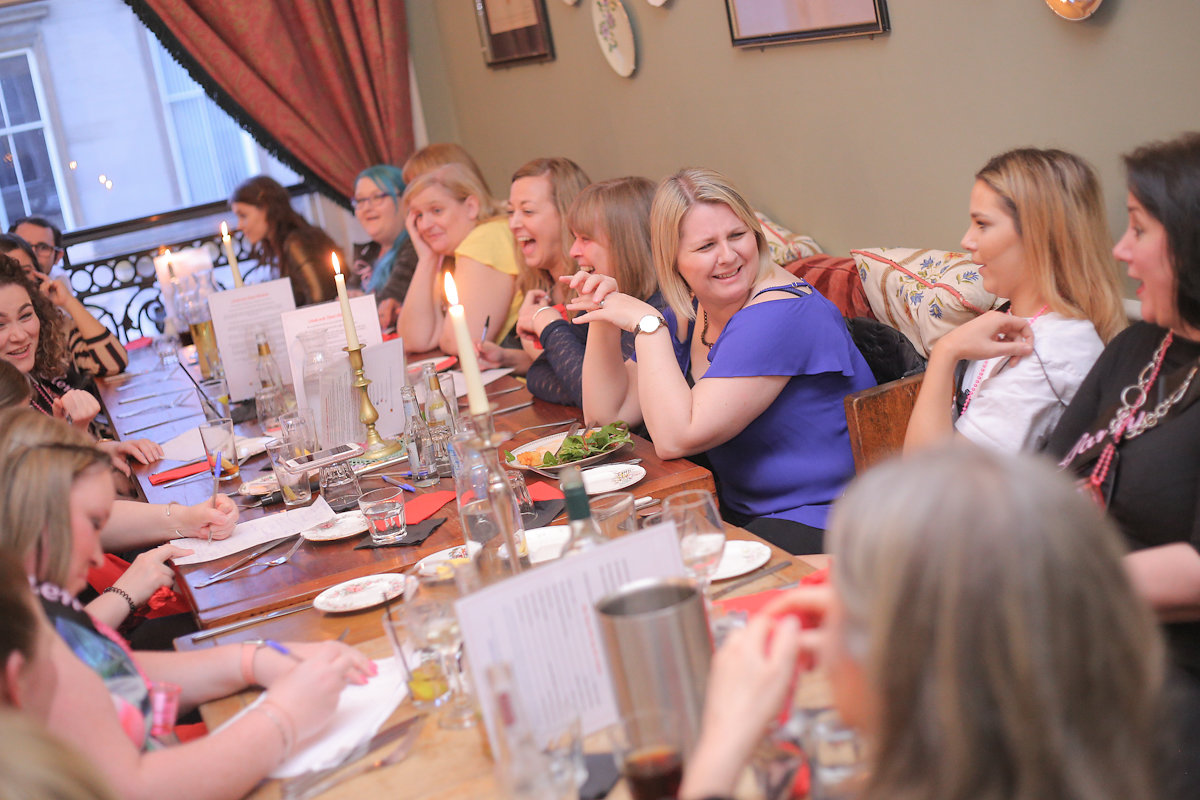 Starters
Homemade Soup of the Day served with Crusty Bread (v)
Dukkah topped Humous, Coriander Oil & Pitta (v)
Sweet corn & Tofu Fritters, Green Chilli & Coriander Dip (v)
Lamb & Beef Meatballs in Tomato & Rosemary Sauce with Garlic Toast
Dak Bulgogi Chicken Skewers with Korean Satay Sauce, Pickled Ginger & Cucumber
Mains
Broccoli & Herby Gremolata Penne with Peas, Fine Beans, Courgetti, White Wine & Spinach
Chickpea & Veggie Haggis Burger with Cheese, Rosemary Chips, Beetroot Pickle & Chipotle Aioli
Goan Fish Curry, Garlic Masala Fish in a Tomato, Coconut & Curry Leaf Sauce with Coconut Pilaf & Papads
Aberdeen Angus Beef Burger with Cheese, Rosemary Chips, Beetroot Pickle & Chipotle Aioli
Ras Al Hanout Spiced Chicken Supreme with Cumin & Chickpea Ragout, Batata Harra, Toasted Almonds & Tahini Yoghurt
Dessert
Arran Dairies Vanilla Ice Cream with Berry Compote
Marshmallows & Hazelnuts Banana Bread with Peanut Butter & Chocolate Sauce
Homemade Cheesecake of the Day
Ayrshire Dunlop Cheddar with Oatcakes & Beetroot & Red Onion Chutney
Phew, what an exquisite menu!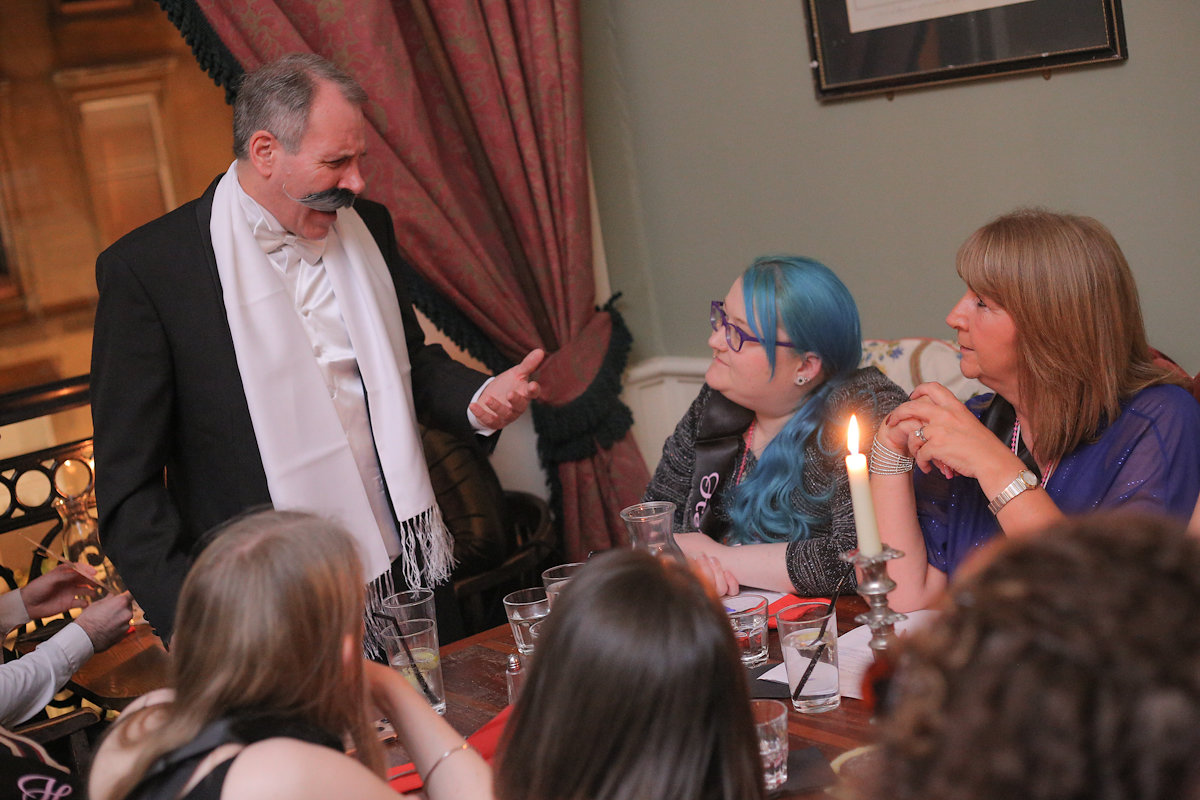 *****
Absolutely amazing from start to finish for Rachel's hen night. Thoroughly enjoyed all the fantastic acting and superb food. Great night enjoyed by all, good luck in the future.
-Cathie, Facebook Review on 15th April 2018
*****
What a fabulous night! You guys were brilliant and I thoroughly enjoyed the night. I was quite proud of ourselves when we worked out who the murderer was although it took us a while.
Great acting guys and a tricky plot with lots of red herrings thrown in to engage us all. It's like cluedo in the flesh! Loved it!
-Georgina, Facebook Review on 16th April 2018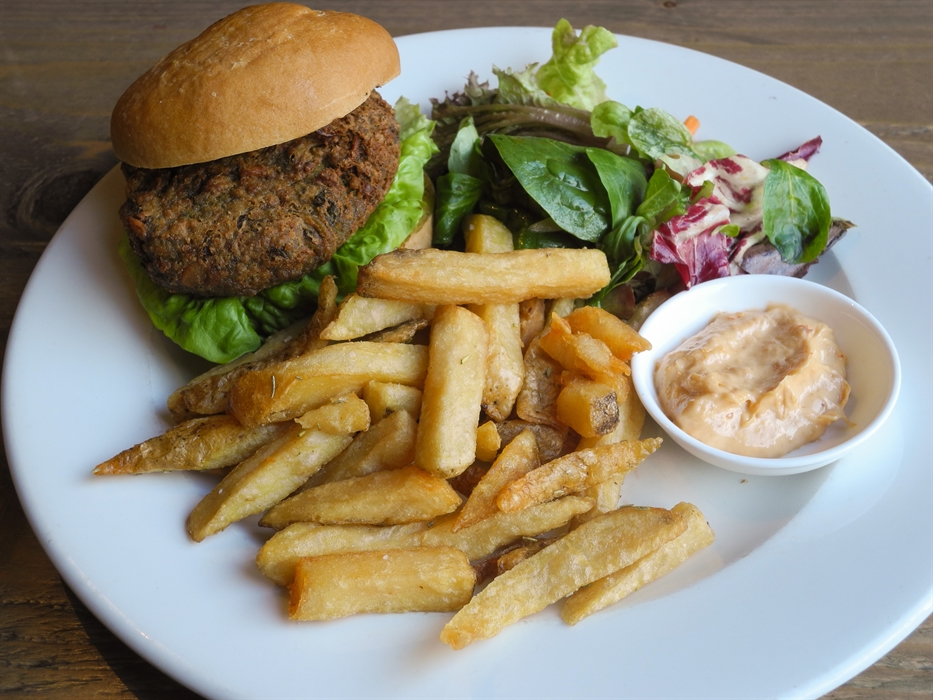 Once you've booked tickets to our event through Eventbrite, our Event Coordinator Chris will be in touch by email to confirm your course orders & dietary requirements and answer any questions you may have prior to the event. Please note we will request course orders for each member of your party prior to the event as this is a requirement for the Chef's team at the Bungo Bar & Kitchen.
If you want to know more about how the evening might unfold, drop Chris an email at info@whodunnitevents.co.uk and check out the 'How it Works' page where we answer popular questions like 'Do we have to roleplay?'. The answer is no by the way!
For more information about WHODUNNIT Events please check out our 'About Us' page, like us on Facebook or follow us on Twitter.

Have a look at the Glasgow Live! Article covering this event.
Check out the top five reasons why WHODUNNIT Murder Mystery events are the perfect choice for your hen party and how to add a twist to your night out and what makes the Bungo such a fab venue for this event in our blog section.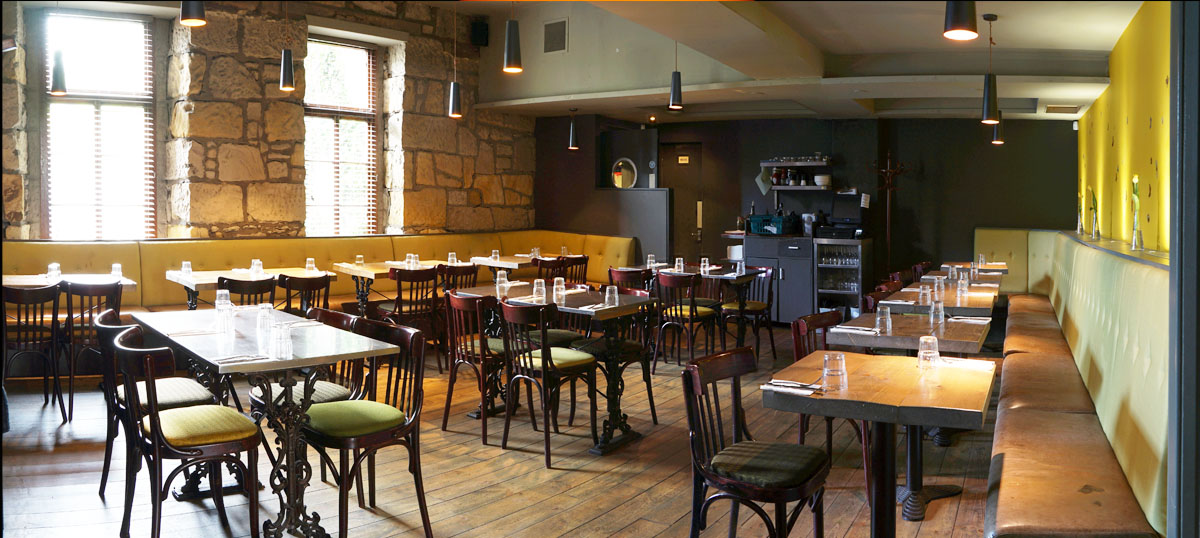 *****
Had an absolutely amazing night at the titanic murder mystery evening. So glad we picked this event to celebrate my son's 13th birthday.
The event was well organised, from communication prior to the event and the actual event itself. It was very well done from the superb acting to the extra touches like the evidence booklets.
Will definitely be attending another event. Well done to all.
-Lianne, Facebook Review on 15th April 2018
*****
Great food, acting, story and service. They really put a lot of work into this.
-TJ, Facebook Review on 15th April 2018
FAQs
How can I contact the organiser with any questions?
Contact our Event Coordinator Chris at info@whodunnitevents.co.uk to let us know your dietary requirements and to ask any questions you may have prior to the event. Please email if you would like to plan a private event on a different time and date.
What's the refund policy?
No refunds given.
Can under 18's attend this event?

The Bungo has a strict policy of no under 18's allowed in after 9pm so they won't be able to attend this event unfortunately as we'll finish at around 10.30pm.
Do I have to bring my printed ticket to the event?
You can print your ticket or show it to us on your phone before entering the event space.
Is there disabled access to the venue?
Unfortunately there is no disabled access to the private function space as it is located downstairs in the venue.
Can big groups, such as a hen party, book onto this event?
Yes big groups are welcome provided they follow the house rules. Alternatively contact our Event Coordinator Chris on info@whodunnitevents.co.uk to discuss a private booking for your group.
What are the public transport options?
The Bungo Bar & Kitchen is just a two minute walk from Pollokshields West & Queens Park train stations & Pollokshaws Road which is a popular bus route. The evening will finish in time to catch trains & buses.
Limited tickets available, please book early to avoid disappointment!
*****
An excellent evening! the cast were amazing, and the whole event was put together very well. Especially liked how comprehensive the evidence booklet was - great care went into preparing it and the whole event. Would recommend this whodunnit to others.
-Sushmita, TrustPilot Review on 23rd April 2018
Like us on Facebook @whodunniteventsuk
Follow us on Twitter @whodunnitevents
& Instagram @whodunnitevents