About this Event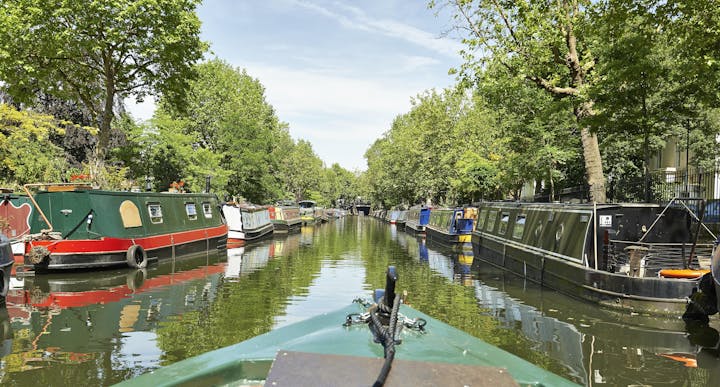 Thought you knew white wine? Think again. Described as 'one of the most exciting white wines in France', Muscadet is delicious, affordable and infinitely varied thanks to the enormous range of soils in the region.
Explore what makes Muscadet unique and learn how to find your favourites at this one-of-a-kind Summer tasting event. Our wine expert will guide you through five Muscadets and - as a sneak peek of the rest of the Loire Bucket List routes - one Crémant, one Rosé and one Sauvignon Blanc.
To make the tastings extra special, we've paired the surroundings with the wine, holding it on an open top barge. Choose to alight at either City Rd Lock (Islington) or Kings Cross (Granary Square) and enjoy an hour of beautiful waterside scenery - including the 200 year old Islington Tunnel - as you taste the wines.
To plan the rest of your day, see the Muscadet route here.
Address:
Islington: City Rd Lock, N1 8GJ
Kings Cross: Granary Square waterside, at the bottom of the steps next to the fountain.
An email will be sent out with maps to all attendees on Friday 7th June.
STRICTLY 18+
Please be prompt, the boat will depart at the listed time. If you miss the boat we cannot guarantee that we will be able to accommodate you on a subsequent boat.
. . . . . . . . . . . . . . . . . . . . . . . . . . . . . . . . . . . . . . . . . . . . . . . . . . . . .
Loire Valley Wines London Bucket List 2019
Spread across June 2019, Loire Valley Wines will be hosting special wine tasting routes and events in various locations across the capital to help you discover the diverse range of wines from the region. From a Crémant de Loire tasting in Tower Bridge, to drinking Muscadet while floating on the Regent's Canal, to a touch of Sauvignon Blanc de Touraine at local haunt Percy & Founders and Rosé to make the sun come out in Pall Mall.
Find out more at: www.loirebucketlist.com