Description
---
PLEASE NOTE WE WILL START AT 18:30! WITH THE NEWS AND THE FIRST PRESENTATION AT 19:00!
WE WILL BE IN THE CONFERENCE ROOM UPSTAIRS
----
We are happy to confirm our new meeting for the Mauritius Cyber Security Club: MU.SCL.
This FREE to attend meeting will take place at the Flying Dodo Brewing Company in Bagatelle.
In this new event, the following two talks will be presented:
Talk1 - DATA LOSS PREVENTION OVERVIEW (Sylvain Martinez - ELYSIUMSECURITY)
Talk2 - 2019 CYBER SECURITY TRENDS (Sylvain Martinez - ELYSIUMSECURITY)
The first talk will look at the different component an organisation should consider when implementing a Data Loss Prevention program.
The second talk will look at the different reports produced by various security companies on what would be the Cyber Security Trends of 2019 - Did they get their predictions right?
More information is available on the MU.SCL's Website:
https://www.elysiumsecurity.com/muscl
It would be great to see you there, please register so we can get an idea on the number of people to expect!
---
BACKGROUND INFORMATION
This Club has been created to help Mauritians share information and learn about Cyber Security through an Open Platform and the creation of a Cyber Security Community.
It is a free monthly event open to everyone, it consists of two talks of 45 minutes each with a mix of technical and non technical talks. Attendees will be able to ask questions, learn and apply practical knowledge as well as do some professional networking.
Organizer of MU.SCL - S02E04 - BIG BROTHER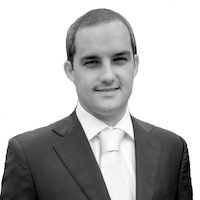 Sylvain Martinez, founder and principal security consultant at ELYSIUMSECURITY LTD, has over 20 years of cyber security experience and operates as an independent Cyber Security consultant in Mauritius and Europe.
Sylvain lived in England for 20 years. He first worked there for an international bank in various operational security roles and then joined a major international oil company where he worked for 15 years in different senior positions which broaden his security experience:
Global Security administration and monitoring manager, Security Auditor, Security technology team manager, Enterprise security architect for "Big Data" and finally, he created and led an advanced penetration testing team typically called "Red Team".
In 2015, Sylvain created his own Cyber Security Consulting company in England, with the goal to offer a personalised, discreet and efficient expertise to UK Hedge Funds.
In 2016, Sylvain became a Mauritian resident and in 2017 created his own Cyber Security Consulting company in Mauritius: ElysiumSecurity Ltd.
Sylvain has been leading an Open Source cryptography project since 1998 and has been participating in several other major Cyber Security Open Source projects.
Sylvain holds a DUT, DUETI and BSc in Computer Science as well as a Master Degree from the renowned English University Royal Holloway. Sylvain is also a certified IT Architect TOGAF9, MQA Trainer and has a number of recognised professional Cyber Security certifications: CISSP, IISP, SANS GXPN, GWAPT, GCFA.
Sylvain has therefore a very practical experience, and passion, in a vast number of Cyber Security domains.