Museums Get Mobile!

Friday, May 16, 2014 from 10:30 AM to 5:00 PM (BST)
Event Details
Museums Get Mobile! is this year's most important museum event for technology development, exhibition innovation, mobile expertise, multiple platform projects and audience engagement. This one day conference is a must for museum curators, managers, consultants, directors, bloggers, novices and experts.
Traffic to museum websites from mobile and tablet devices has been increasing year on year, and shows no sign of slowing. Can your websites respond to your audience's needs, devices and contexts? Do your visitors have a smooth, consistent experience, whether following a link from social media, booking tickets or finding out about school visits?
Our opening keynote is Andy Budd of award-winning design agency Clearleft. With years of experience to explain how easy responsive design can be, Andy is a brilliantly provocative speaker who isn't afraid to give museums some much-needed tough love!
Lindsey Green of Frankly, Green + Webb will talk about social and playful experiences and how mobile can help people interpret the world around them.
Ivan Teage, from the Natural History Museum will explain what the Natural History Museum knows about how its visitors use their smartphones and tablets before, during and after their museum visit.
Andrew Lewis will present what the V&A has learnt about designing sites for different devices, and consultant Léonie Watson will discuss digital accessibility. Dan Goodwin from the agency fffunction, will talk about 'Commissioning a big web project when you're not sure what you want'.
In our closing keynote, Shelley Mannion from the British Museum will discuss the role mobile can and should play in museum development and audience engagement.
Like museum visitors, you can BYOD (Bring Your Own Device): we know there's a lot of expertise and experience in the people who attend our events, so you will have the opportunity to discuss the impact of responsive design on your content strategy and share lessons on commissioning digital work with your peers – a low battery is guaranteed.
This event is for you if:
you know you need to do something for mobile and tablet visitors but don't know where to start
you need to catch up with best practices for responsive and accessible design
you need to convince multiple departments to agree on user-focused mobile content
you need evidence to support a case to refresh your websites
you don't want need technical detail, you just need to know enough to make development work happen
you're an app or hardware developer who wants to learn about cultural heritage audiences
marketing or outreach teams post links to your sites on social media
you want access to the latest audience research and expert consultants
you want to learn from the experience of world-leading agencies and museums
you want to connect with peers who are facing similar challenges

The full timetable will be posted on the MCG site, Museums Get Mobile! MCG Spring Meeting – MShed, Bristol, 16 May 2014 #MGM14 along with all the information you need for a great day reality checking what your museum needs to do for the 1 in 5 visitors who expect a great experience on their mobile device.
A sneak peek of your day at MCG's Museums Get Mobile
Early tour of M Shed 9:45am - 10:30am led by Andy King and Lee Hutchinson. No need to book: meet in front of M Shed building at 9:40am.
10.30-11.00 Registration with tea and coffee
11.00-11.15 Chair's Welcome (Mia Ridge, MCG); venue welcome (Zak Mensah, Digital Manager Bristol Museums, Galleries & Archives); and Sponsor presentation: Top 7 tips: Mobile Apps for Museum, Bulent Osman (The App Garden)
11.15-12.00 Opening Keynote: Andy Budd (Clearleft)
12.00-13.00 Designing for changing museum audiences in-gallery and online with Ivan Teage (Natural History Museum), Lindsey Green (Frankly, Green + Webb) and Léonie Watson (Digital accessibility consultant). Chair: Alison Bean
13.00-14.10 Lunch with birds of a feather tables are a chance to meet your peers and discuss the issues that matter to you. Load up your plate and find a conversation to suit your interests, grouped by size or type of museum, technology, or other interests. Or take a tour of M Shed, led by Andy King and Lee Hutchinson.
14.10-15.30 Making responsive design a reality: accessibility and content strategies and commissioning responsive web projects with Andrew Lewis (V&A) on 'Thinking holistically about responsive displays' and Dan Goodwin, User Experience Lead, fffunction, on 'Commissioning a big web project when you're not sure what you want'. Chair: Zak Mensah
15.30-16.00 Tea and coffee
16.05-16.50 Closing Keynote: Shelley Mannion (British Museum)
Continue the conversation over a drink or snack in a local pub (5-7pm-ish).
Event sponsored by The App Garden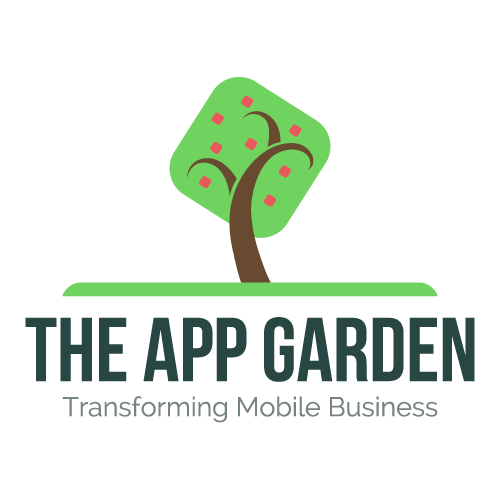 When & Where

M Shed
Princes Wharf
Wapping Rd
BS1 4RN Bristol
United Kingdom


Friday, May 16, 2014 from 10:30 AM to 5:00 PM (BST)
Add to my calendar