Description

Join us for a scintillating series of 13 talks, discussions and performances as we explore some of the themes in the 'Empire of the Sikhs' exhibition with expert speakers and performances. These engaging weekend sessions will provide insights into the history, art, artefacts, architecture and musical traditions of the Sikh Empire, drawing on new discoveries and fascinating western encounters.
Musician and PhD researcher, Kirit Singh, delves into the story of music at the court of Maharaja Ranjit Singh with a talk and unique performance reflecting some of the music associated with the Court of Lahore in collaboration with the dhrupad vocalist, Shri Prassanna Vishwanathan.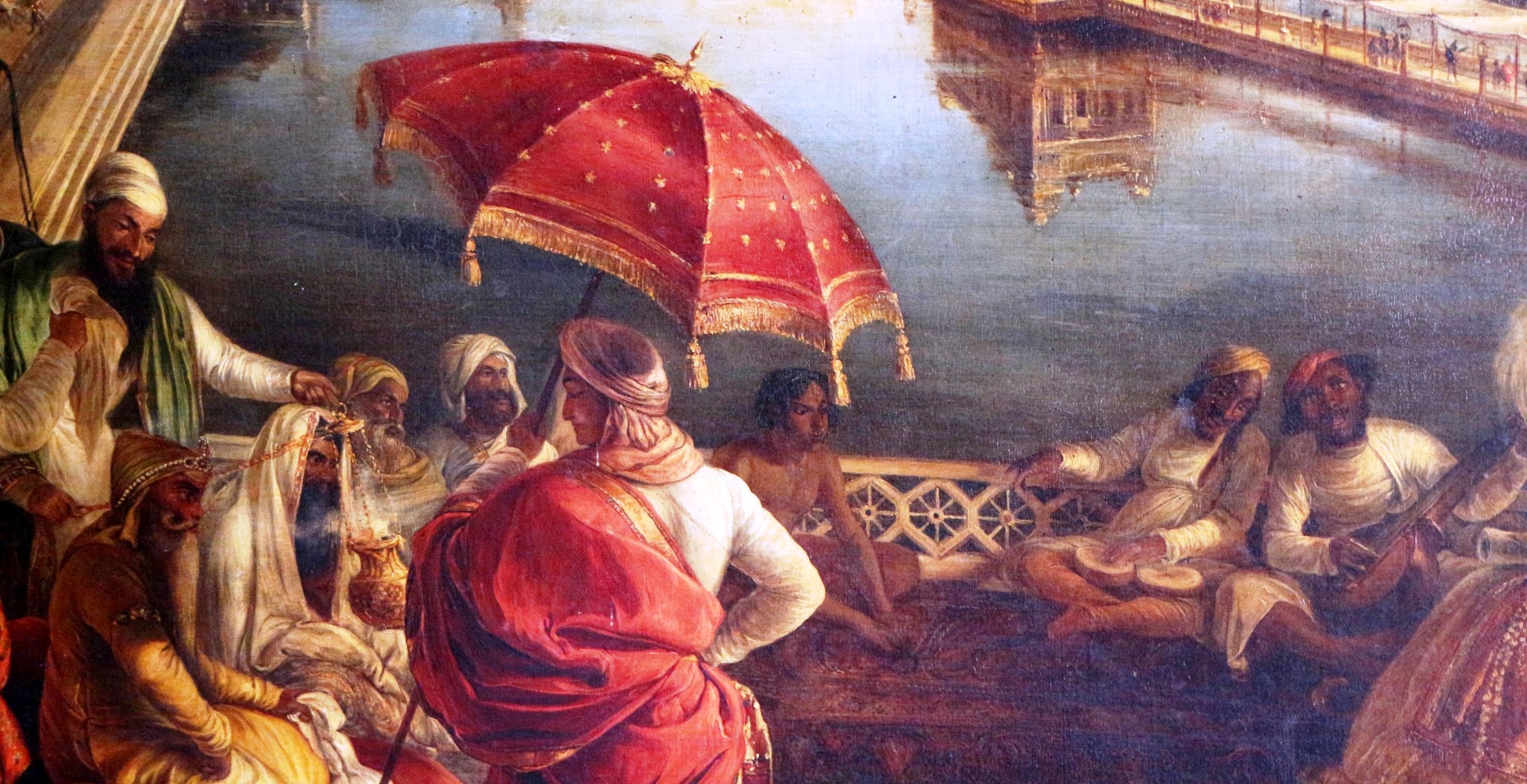 This illustrated talk and musical performance will be followed by a Q&A session.
---
Kirit Singh is a PhD student at SOAS university where he is undertaking research on the development and interaction between Hindustani music and the Gurbani Kirtan tradition, during the historical period in which Sikh patronage of the arts was at its greatest. He is also a musician and disciple of one of the leading torchbearers of dhrupad vocal music, Pt. Uday Bhawalkar. As a co-founder of the South Asian Music Forum, he is activeley involved in supporting young and talented UK-based musicians and encouraging intimate and authentic concerts of South Asian music.

---
This lecture series has been organised by the UK Punjab Heritage Association (UKPHA) in partnership with the SOAS South Asia Institute (SSAI).

---
Image: Detail from a painting by August Schoefft of Maharaja Ranjit Singh at Amritsar listening to Gurbani Kirtan, circa 1841-43 (Princess Bamba Collection, Lahore Fort)