Location
Westminster Music Library
35 Saint Martin's Street
London
WC2H 7HP
United Kingdom
In this interactive session, you will hear live music performed and create their own unique works of art.
About this event
Westminster Music Library invites you to a special interactive event, where live performance will combine with visual arts and creativity.
You are invited to draw, colour, and use your imagination as you listen to and learn about live piano music, performed by Monique Pong.
This session is open to all ages, and is specially designed to engage children and families.
--
Audience members will get to create their own works of art in response to the music being performed. If you have your own sketch book, bring it along -- but plenty of paper and art supplies will be provided.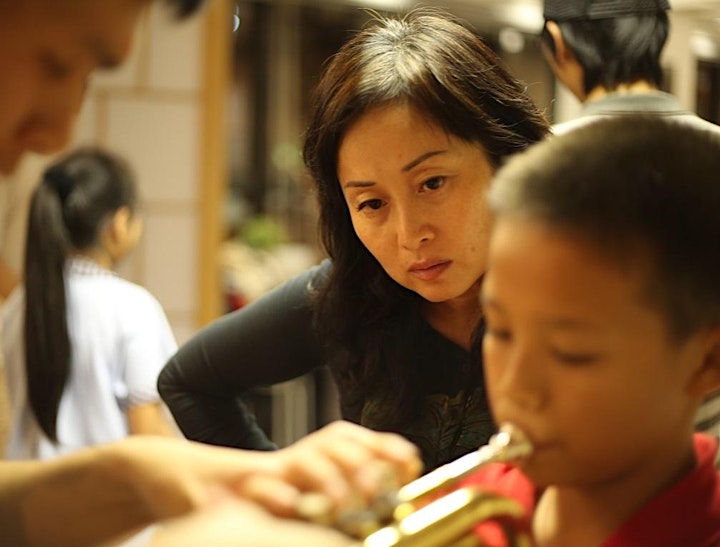 This session will be led by Monique Pong. Monique graduated from Hong Kong Academy of Performing Arts, majoring in piano. After graduation, she worked as a music teacher in a primary school. Subsequently, she advanced her education in Ecole Normale in Paris.
As a passionate and devoted music educator, Monique has acquired over 25 years of experience in child education and teacher training, making her work at the Music Children Foundation a natural continuation of her passion for introducing the world of music to young children. She has vast experience and competence in music education and conducting performances and workshops for teachers and students. The founding of Music Children Foundation in 2013 marks the highlight of Monique's mission as an altruist providing underprivileged children with free comprehensive music education through the teaching of music instruments, music appreciation, and attendance of concerts and other multi-dimension arts performance.
Founded in 1948, Westminster Music Library holds one of the largest public collections of sheet music and music books in the UK. We are part of the Westminster and Kensington & Chelsea BiBorough Library Service, and our materials are free to use and borrow.
--
This event is part of a collection of talks, recitals, and workshops at the library, designed to encourage exploration of music in new ways.
Whether you are an absolute beginner with no musical background, or a professional musician wishing to learn more, all are warmly welcomed for these sessions.
To receive updates on forthcoming events, sign up to our mailing list, or view all events across Westminster Libraries and Archives on Eventbrite.