Description
Description
Now in it's 21st year, the village of Hook Norton hosts the annual charity music event, Music at the Crossroads at the magnificent Hook Norton Brewery.
A wonderful, small family friendly village music festival that thinks big, tickets are limited to 2500.
We are proud to announce that our festival headliner for 2018 ... the amazing John Coghlan's Quo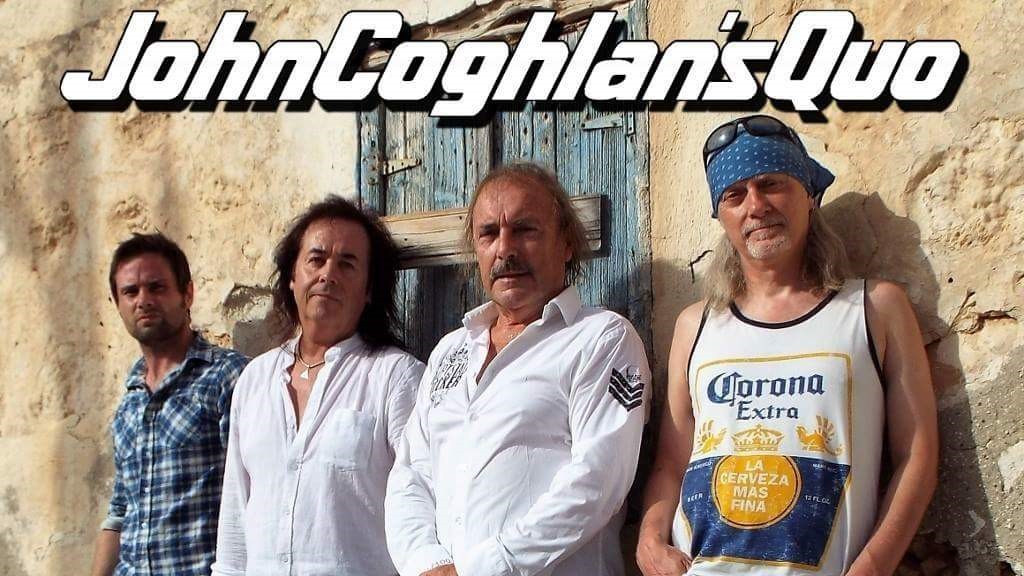 John Coghlan, the original drummer with Status Quo and John Coghlan's Quo - recreate an authentic "70's Quo Sound" in keeping with John's time with Quo. For Quo fans and critics alike, this time is often regarded as Quo's "Classic" period with a string of chart-topping albums and an almost endless stream of hits included Pictures of Matchstick Men; In My Chair; Paper Plane; Caroline; Down Down; Rain; Wild Side Of Life; Rockin' All over the World, and many more…
PROUDLY SPONSORED BY - BANBURY PLANT & SKIP HIRE
Other confirmed acts are:
Local heroes the wonderful FREEWAY JAM and SPANK THE MONKEY.
Bluegrass from CHEAP SUNGLASSES.
Full-on folk - with horns - from BEWELIAN. Traditional folk from the hugely talented SCARECROW
Top notch acoustic blues from GED WILSON and KRISSIE MATTHEWS. All the way from Alabama, USA we are proud to host the magificent DEBBIE BOND & RADIATOR RICK.
On Friday we see the return of UNDER THE COVERS and on Saturday THE NORTON COMMANDOS.
MORE ACTS TO BE ANNOUNCED......
While all this fabulous music is playing, refresh yourselves with the Hook Norton ales in the beer tent. If you are hungry there are plenty of choices to satisfy a wide range of tastes from Fish n Chips, vegan, asian and hog roast &BBQ. Or you can just chill at the coffee bar. So leave your picnics at home and travel light. We will be announcing the 2018 vendor list soon and are happy to receive requests for pitches at our event, contact us via the website www.hookymusic.co.uk
VILLAGE FAYRE : Saturday will feature a traditional Village Fayre, that's how our annual music festival started, 22 years ago! There is entertainment for the children and stalls from local organisations and groups. A range of crafts, tie dyed clothing and jewellery. It is an opportunity to raise funds while having a good time. All proceeds go to charity, Bloodwise, Fire Fighters, Air Ambulance and to local organisations.More information: see Facebook page and website www.hookymusic.co.uk
SAVE AROUND 30% BY BOOKING EARLY - EARLY BIRD AVAILABLE UNTIL MARCH 30th
STANDARD TICKET PRICES (PLUS Eventbrite booking fees)

WEEKEND ADULT (Friday 7-11.30, Saturday 1.30-11.45) - £25
WEEKEND 11-17yrs old ((Friday 7-11.30, Saturday 1.30-11.45) - £12
SATURDAY ADULT - £20
SATURDAY 11-17yrs old - £10
FRIDAY ADULT - £10
FRIDAY 11-17yrs old - £5
10 years and under - FREE OF CHARGE
CAMPING (tents) - £5 per person
CAMPER VANS - £20 per pitch
Hook Norton Charitable Association