Small (2500 ) quality music festival in a magnificent Oxfordshire location. Headliners for 2022 -FROM THE JAM. Great beer, food and camping
About this event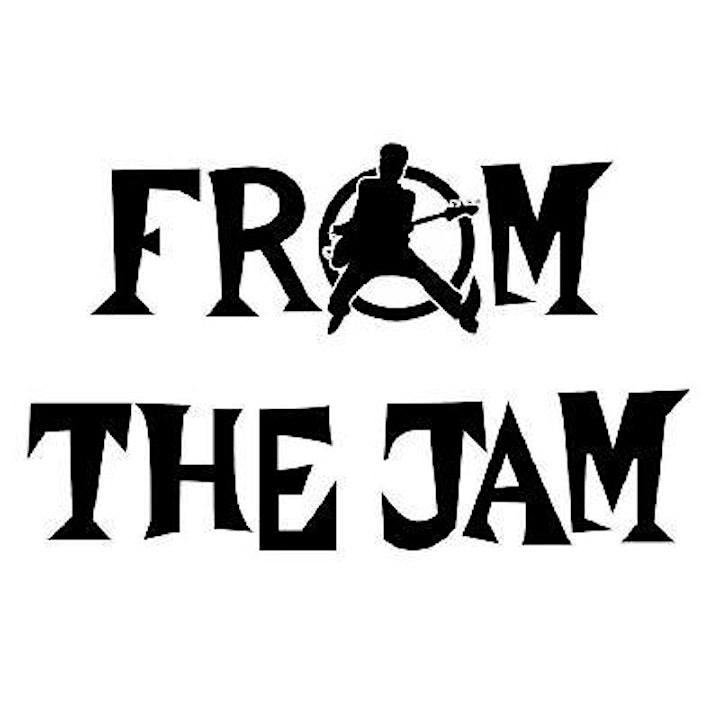 MUSIC AT THE CROSSROADS 2021 - POSTPONEMENT AND RESCHEDULE to 1st, 2nd & 3rd July 2022
(Please NOTE: tickets for 11-17 yr olds purchased in 2020 or 2021 for children now 18 years will be honoured. They will be issued with adult wristband but please have proof of ID for use of the licenced bar.)
We are extremely disappointed to announce that Music at the Crossroads festival will not go ahead as planned on 2nd, 3rd, 4th of July 2021.
Some good news - we are thrilled to confirm that the festival is rescheduled for the 1st, 2nd and 3rd of July 2022 and that From The Jam will headline this event on Saturday 2nd July. Many of the acts billed for this year have already agreed to appear and there will be some new special guest acts to add in 2022.
The latest delay to the lifting of Covid19 restrictions has presented us with logistical and financial challenges beyond our resources. In addition, our local Council has advised against us proceeding on the proposed dates. We would only proceed if we could confidently do so safely and provide the standards our followers have come to enjoy. Despite all the efforts of the M@C team this was not possible. At this time, we need to put safety first until we overcome the difficult situation we are all in.
Your tickets are valid for 2022 and we sincerely hope you will help us to support our charity music festival by keeping your tickets and help us to plan for next year.
Indications are, that conditions for running events is putting up costs and we are increasing our ticket price for 2022 to prepare for these costs. We are still working to provide a quality weekend of music while keeping the prices as reasonable as possible. The tickets you hold, whether for 2020 or 2021 will be valid for the rescheduled date in 2022 at the price you have paid.
If you are unable to attend next year and wish to have your ticket money refunded, please follow the links on the Eventbrite ticket purchasing site.
HNCA & MUSIC AT THE CROSSROADS
MUSIC AT THE CROSSROADS 2022 (see www.hookymusic.co.uk for more details)
FRIDAY 1st July 7 till 11pm: The Inflatables (premier SKA band) plus support.
SATURDAY 2nd July 2pm till 11.45pm (gates open 1.30pm) : From The Jam plus full supporting line up from 2pm, with music on 2 stages.
SUNDAY: 3rd July 11am to 4pm: Acoustic music sessions.
Along with the great music there's the incredible Hook Norton beer tent and a wide range of food options. (No alcohol, glass bottles or cans are to brought into the festival site).
Music at the Crossroads is a unique small and friendly charity music festival in rural Oxfordshire in the village of Hook Norton, famous for it's iconic brewery and ales. The festival has raised nearly £100,000 for national and local charities including Blood Cancers UK, The Fire Fighters Charity and many more.
The festival now in it's 24th year has hosted Dr Feelgood, John Coghlan's Quo, The Kast Off Kinks, The Manfreds, The Yardbirds, The Men They Couldn't Hang, The Hamsters, the amazing Pete Brown (Cream)and many others, along with full supporting line-ups of upcoming and established artists, covering blues, rock and folk roots ...all this on two stages. We aim to feature legendary headline acts which include original members or are the official legacy of the band.
Festival capacity is 2500, so get in early to get your tickets. Camping available for tents and campervans. Please note that camping tickets can only be purchased with festival tickets and admission to camping will require that you have a valid ticket for Friday, Saturday or the Weekend.
OUR 2022 HEADLINER - FROM THE JAM featuring the legendary Bruce Foxton. See our website for more details www.hookymusic.co.uk
Organiser of MUSIC AT THE CROSSROADS