Description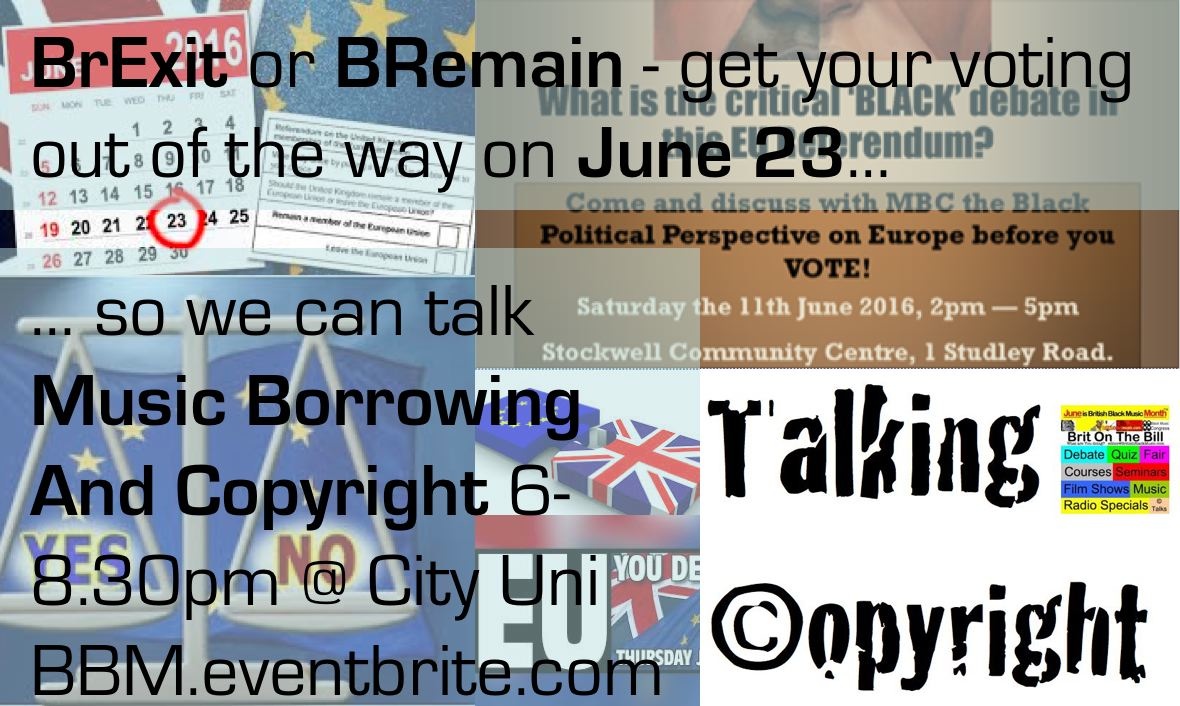 STOP PRESS:
Please note new date July 13, 6-8pm for the Talking Copyright conference with a focus on the left, global South viewpoint at the House Of Commons: www.bit.ly/GlobCop

Also please note change of room for 'Music Borrowing And Copyright': Room D104, Rhind Building, off St John's Steet (see arrow on map below)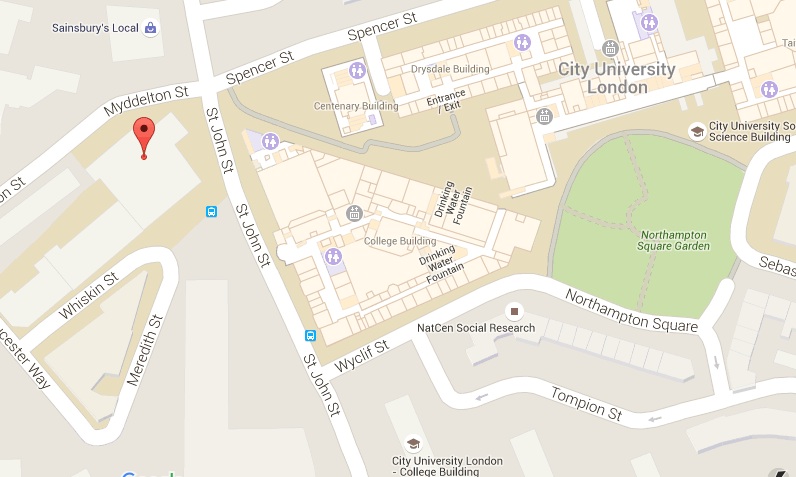 'Music Borrowing And Copyright' is a CultureTalkClub session continuing our Talking Copyright strand.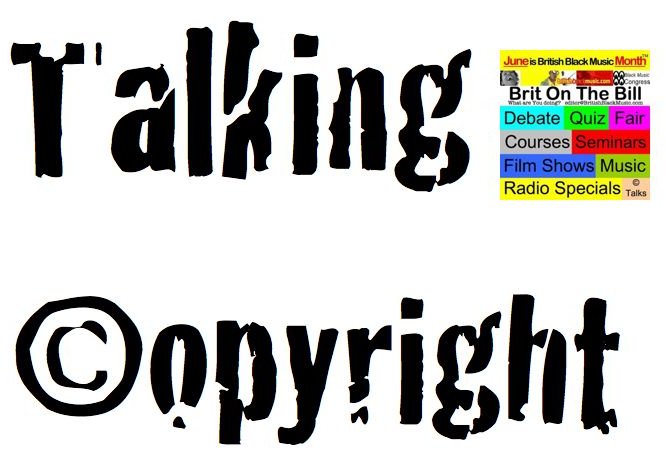 If you are interested in copyright, and especially as it intersects with modern music making and recording, join City University London Law School senior lecturer Dr Enrico Bonadio and BBM founder Kwaku, as they break down the subject generally and home in unto some of the recent court cases.

Starting from the analysis of the Marvin Gaye/Pharrell Williams 'Blurred Lines' decision, we will delve into the main issue: where to draw the line between lawful inspiration and illegal copying. Dr Bonadio will also deliver a short presentation on 'When The Lack Of Copyright Protection Encourages Creativity: The Case Of Vintage Jamaican Music'.

Followed by Q&A. Open to music fans; law, music and media students and practitioners.

Book now!
See our programming at www.BBM.eventbrite.com