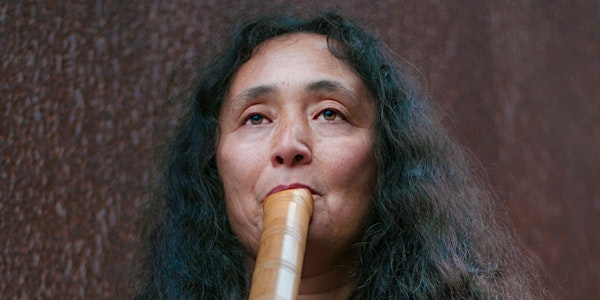 Music Events at Queen's - Seminar - Kiku Day - History of the Shakuhachi
Event Information
Location
Sonic Arts Research Centre (SARC)
Cloreen Park
Belfast
BT9 5HN
United Kingdom
Join us for the return of Music Events at Queen's
About this event
Please note: This event will also be live-streamed to watch online on the 26th at 1.00 pm click here. Please only book an Eventbrite ticket if you wish to attend in person.
Dr Kiku Day, PhD ethnomusicology and jinashi shakuhachi player from Copenhagen, Denmark.
Day studied the traditional repertoire of the shakuhachi playing Buddhist monks komusō with Okuda Atsuya in Tokyo, Japan for 11 years before she returned to Europe to study ethnomusicology. She has her BA Honours and PhD from SOAS; University of London. Day studied performance at Mills College, USA focusing on playing contemporary music and improvisation on the shakuhachi. She has worked as external staff at SOAS, Aarhus University and Royal Academy of Music, Aarhus, Denmark. Her research interests are among others practice research, contemporary use of the shakuhachi, online music communities, race and ethnicity in music, and meditation and shakuhachi. Composers, such as Roxanna Panufnik, Takahashi Yūji, Frank Denyer have written for her.
Day is a founding member and served 10 years as chairperson for the European Shakuhachi Society. Day served as the chair of the Executive Committee for the 7th World Shakuhachi Festival in London. She is presently a research fellow at Goldsmiths, University of London and performing across the world.
Date and time
Location
Sonic Arts Research Centre (SARC)
Cloreen Park
Belfast
BT9 5HN
United Kingdom