Sales Have Ended
Ticket sales have ended
Thank you
Sales Have Ended
Ticket sales have ended
Thank you
The Lin-Linder Piano Duo give UK Premieres of music by Daniel Asia, Latinas Gabriela Lena Frank, Tanya Leon and Chinese American YuanYuan He
About this event
6:30PM Preconcert talk: Daniel Asia and Yuan Yuan He with Odaline de la Martinez
Tuesday 14 September 2021, 19:30
Formed by pianists Fanya Lin and Daniel Linder, the Lin-Linder Piano Duo has been praised for their "strong combination" and ability to "create a satisfying experience" (Fanfare). The Lin-Linder Piano Duo began performing together after a dynamic collaboration at the University of Arizona's Faculty Showcase Concert "Dancing on the Keyboard: Piano Music for Two, Four, and Six Hands." Currently, Dr. Lin and Dr. Linder both serve as Assistant Professors of Piano at the University of Arizona Fred Fox School of Music in Tucson, Arizona.
American composer and professor at the University of Arizona Daniel Asia is highlighted on Tuesday 14 September by the Lin-Linder Duo – pianists Fanya Lin and Dan Linder – who perform four of his works. The programme also includes works by Latinas Gabriela Lena Frank and Tanya Leon (winner of the 2021 Pulitzer Prize) together with Chinese American Yuanyuan He.
Daniel Asia No Time
Daniel Asia Piano Set II UK PREMIERE
Daniel Asia IRIS UK PREMIERE
Yuanyuan He Lost In Colors
Gabriela Lena Frank Seis Cantos de los Campos UK PREMIERE
Tanya Leon Satiné UK PREMIERE
Daniel Asia Ragflections
Lin-Linder Duo:Fanya Lin piano, Dan Linder piano
As avid performers of 20th- and 21st-century works, Fanya Lin and Daniel Linder are dedicated to promoting contemporary piano repertoire. Fanya's recent projects include a presentation on "How to Approach Contemporary Music" at UCLA Herb Alpert School of Music, performance of Stockhausen's Refrain at Alice Tully Hall, and performance of Boulez Sur Incises for three harps, three pianos, and three percussionists at the Fred Fox School of Music.
Daniel's recent projects include the 2020 world premiere of Kay He's multimedia work Lost in Colors, collaboration with the Russian String Orchestra in a performance of Alfred Schnittke's Concerto Grosso No. 1, and lecture recitals on Maurice Ohana's Douze Études d'interprétation. Lin-Linder Piano Duo's performance of Aaron Graham's Old Voltage was featured in the 2020 Turn Up Multimedia Festival, and their premiere recording of Dan Asia's Piano Set II is included on a newly released album, Ivory II, published by Summit Records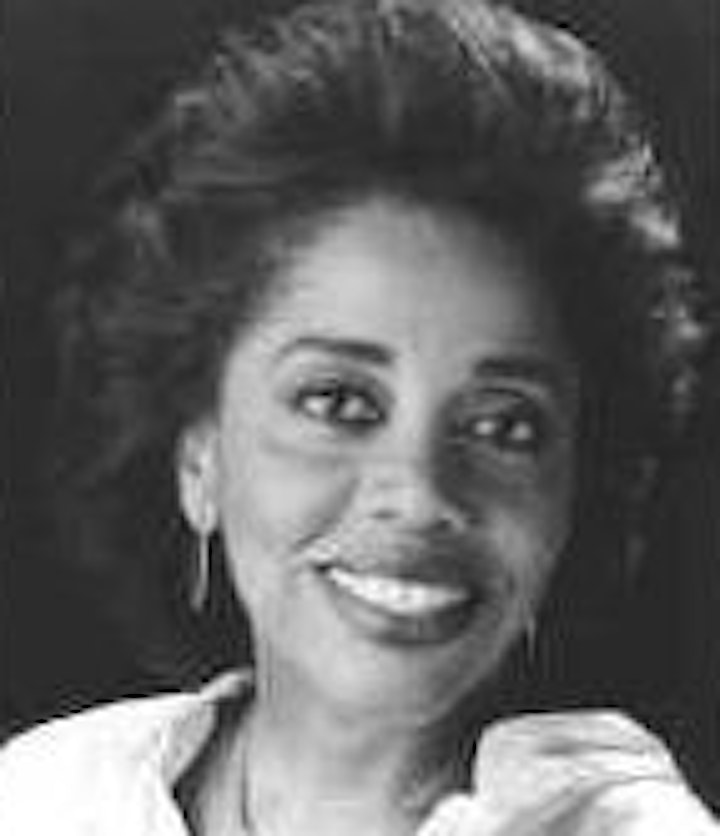 TANIA LEON
Tania León (b. Havana, Cuba), a vital personality on today's music scene, is highly regarded as a composer and conductor and for her accomplishments as an educator and advisor to arts organizations. She has been the subject of profiles on ABC, CBS, CNN, PBS, BB3, Telemundo, independent films, and Univision, including their noted series "Orgullo Hispano," which celebrates living American Latinos whose contributions in society have been invaluable.
León's commissions include Stride for the New York Philharmonic in celebration of the centennial of the 19th Amendment; Anima for Jennifer Koh's Alone Together in response to the Coronavirus pandemic; Ritmicas for The Chicago Center for Contemporary Composition's Grossman Ensemble; Ser for the Los Angeles Philharmonic; Pa'lante for the International Contemporary Ensemble and YOLA (Youth Orchestra Los Angeles); and Ethos for pianist Ursula Oppens and Cassatt String Quartet.
Past commissions include works for The John F. Kennedy Center for the Performing Arts, Library of Congress, National Endowment for the Arts, NDR Symphony Orchestra, American Composers Orchestra, New World Symphony, Cincinnati Symphony, Orpheus Chamber Orchestra, Ensemble Modern, Fest der Kontinente (Hamburg, Germany), The Koussevitzky Music Foundation, Fromm Music Foundation, Los Angeles Master Chorale, DanceBrazil, and Dance Theatre of Harlem.
León's compositions have been performed by such orchestras as the Gewandhausorchester, Orchestre de la Suisse Romande (Switzerland), China National Symphony, NDR Symphony Orchestra (Germany), Symphonic and Lyric Orchestra of Nancy (France), and Orquesta de la Opera, Palacio de Bellas Artes (Mexico). As a composer, she has also collaborated with poets, writers and directors, including John Ashbury, Margaret Atwood, Rita Dove, Wendy Kesselman, Jamaica Kincaid, Mark Lamos, Fae Myenne Ng, Julie Taymor, Derek Walcott, and Robert Wilson.
Past highlights include a Composer Portrait at Columbia University's Miller Theatre in New York City, and the hour-long, multimedia work Drummin', featuring percussionists of diverse cultures and performed by New World Symphony in Miami and members of the NDR Symphony Orchestra in Hamburg, Germany. León was one of the first artists to be featured by Harlem Stage in Aaron Davis Hall's initiative WaterWorks, and her work was featured in the celebration of some of the most prestigious composers of our time, including Pierre Boulez's 80th birthday, "Gyorgy Ligeti's 80th Birthday, and the Copland Centennial.
Organiser of Music for Two Pianos
There are six events in this year's Festival
September 13th: Concert featuring the poems of the Harlem poet Langston Hughes and the AfroCuban Poet Nicolas Guillen together with works by Augusta Read Thomas and Fred Lerdahl
September 14th: Concert of Lin-Linder Piano Duo featuring the music of Daniel Asia, YuanYuan He,
Gabriela Lena Frank and2021 Pulitzer Prize winner Tania Leon.
September 15th, 17th and18th: The opera As One- a chamber opera in which two voice - Hannah before and Hannah after - share the part of a sole transgender protagonist.
September 16th: A concert of African American piano music by the exciting young pianist Samantha Ege. On the heels of her best selling CD Fantasie Negre - Piano Music of Florence Price. Samantha will be performing the four Fantasie Negre for the first time in a concert programme as well works by Margaret Bonds and other African American Composers.