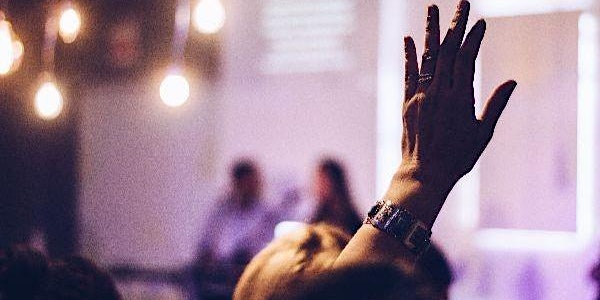 Music Interaction in Genetic Improvisation and Human-Machine Co-Creativity
AHSS Lunchtime Research Webinar - Music Interaction in Genetic Improvisation and Human-Machine Co-Creativity
About this event
Dr. Sebastian Trump
Research Fellow in Musicology, Arts-Based Research and Digital Humanities
Leonardo Centre for Creativity and Innovation, Nuremberg University of Music
This presentation focuses on two research projects that look at musical interaction involving methods of artificial intelligence from two different perspectives:
The concept of genetic improvisation assumes musical improvisation and biological evolution as similarly based on the principles of unpredictability and adaptivity. Within this framework, this research project examines whether and how structures of evolutionary developmental logic can be detected and described in free improvisation. The underlying concept of improvisation is participative in nature and, in this light, contains similar generative strategies as there are in evolutionary processes. Further implications of the theory of evolution for cultural development in the concept of memetics and the form of genetic algorithms build an interdisciplinary network of different theories and methodologies, from which the proposed model of genetic improvisation emerges.
However, musical interaction is not only relevant in analysis and assessment, but also generatively in human-machine improvisation. In this context, an ongoing interdisciplinary research project at Nuremberg University of Music will be presented that deals with free improvisation and human-machine interaction, involving a digital player piano and other musical instruments. Various technical concepts are developed by student participants in the project and continuously evaluated in artistic performances. The goal is to explore methods for co-creative collaborations with artificial intelligences embodied in the player piano, enabling it to act as an equal improvisation partner for human musicians.
CV Sebastian Trump
Sebastian Trump studied jazz saxophone and classical saxophone at the Nuremberg University of Music, as well as sound studies at the Berlin University of the Arts, and received his PhD in 2019 on evolutionary algorithms as an improvisation model. His digital musical instrument Orphion attracted worldwide interest and was exhibited at the Media Museum of the ZKM Karlsruhe (2012) and the Canadian Science and Technology Museum in Ottawa (2013), among others. He is a research associate at the Nuremberg
Looking forward to meeting you there
Registered attendees will be emailed the ZOOM link on the day of the event.