About this Event
DMLab London
Join us as we hear from 3 speakers from across the world of music and music technology. They will tell us about the ideas they are working on which will shake up how we make music and open it up to more people:
Benedict Gaster – Discussing his work on 3D printed interfaces for music tech
Tom Mitchell – Hear from one of the team behind MiMu Gloves about their exciting new plans for this wearable instrument
Alex Lucas – PhD researcher with Sonic Arts Research Centre and part of the DM Northern Ireland crew talking about the longevity of DIY instruments
We believe that music is our shared human right and we bring together a community of Disabled and non-disabled musicians and makers to develop new accessible ways of making music.
This can be inventing a totally new instrument or adapting a piece of existing music tech to make it accessible.
Come along and be part of making change happen!
Is it for me?
This will be a relaxed event, everyone is welcome and everyone is invited to contribute.
If you are already a musician, or would like to be involved in music but don't currently have a way to play, then come along! If you are a technologist or a maker, or would like to be, then come along! If you're part of the music sector and interested to see what new things are happening... come along!
Want to know more about DMLab? Read our FAQ's here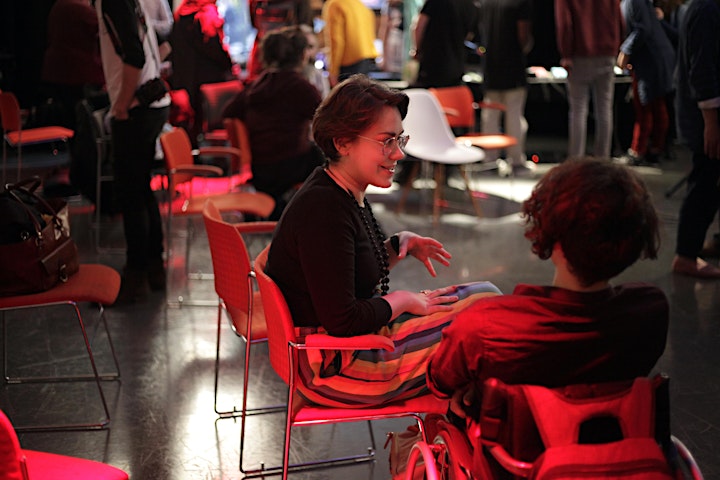 Access
The venue is accessible (full info here), there will be a quiet space available and we will have a BSL interpreter at the session.
Please let us know of any specific access requirements which aren't covered here and we will do our best to accommodate them.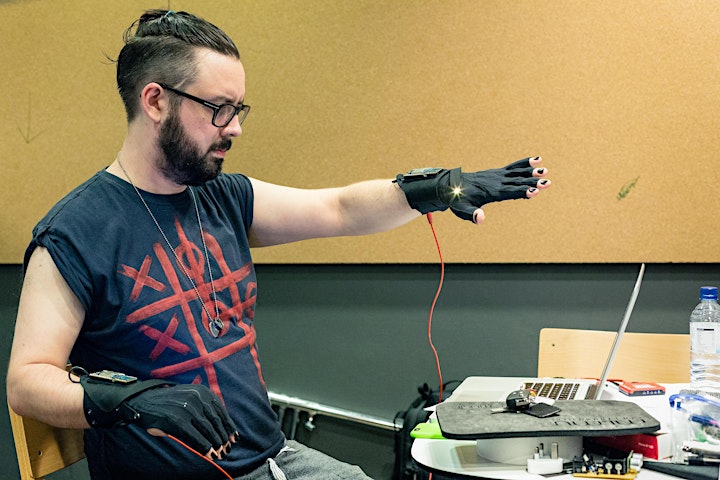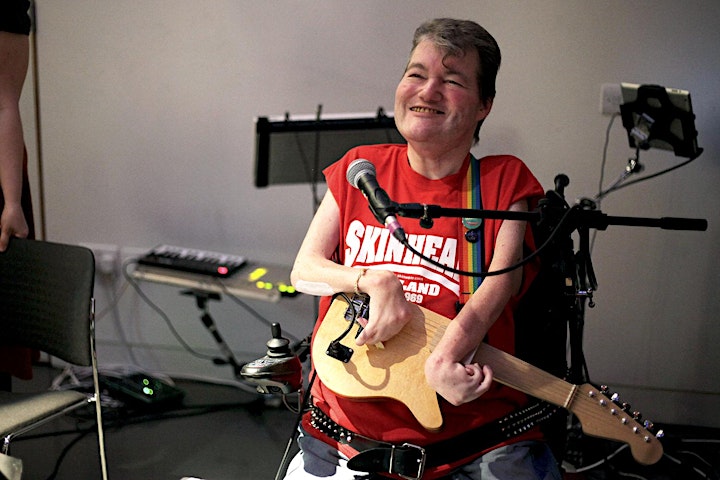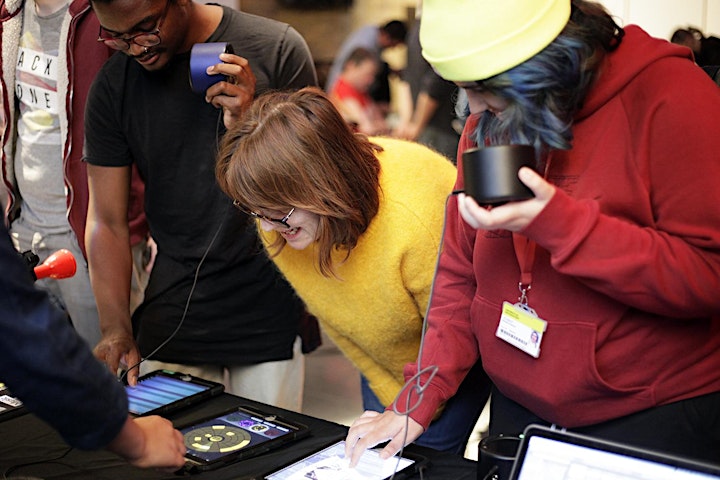 Images by Emile Holba & Becky Morris Knight