Location
Laban Building
Creekside
London
SE8 3DZ
United Kingdom
Experience what life as a musical theatre student at Trinity Laban is like at our next Musical Theatre Open Day!
About this event
Please note that this event is for the 2023/24 intake.
Our Open Days allow you to gain insight into all aspects of student life at our vibrant Musical Theatre Department. You'll experience our singing and acting workshops and explore our facilities. Our faculty staff and current students will be on hand to answer any burning questions you may have.
Schedule for the day
We will be offering two Open Day Sessions, one in the morning and another in the afternoon (please see the schedule below).
Visitors are allowed to bring a maximum of 1 guest. Please note that guests won't be able to participate in the workshops.
GROUP 1 (morning session)
11:00 - Registration
11:30 - 12:15 - Welcome Meeting and Programme Q&A
12:30 - 13:00 - Workshop 1 (singing or acting)
13:15 - 13:45 - Workshop 2 (singing or acting)
13:45 - 14:30 - Faculty Tours (Laban Building and King Charles Court)
GROUP 2 (afternoon session)
12:30 - Registration
13:00 - 13:45 - Welcome Meeting
14:00 - 14:30 - Workshop 1 (singing or acting)
14:45 - 15:15 - Workshop 2 (singing or acting)
15:15 - 16:00 - Faculty Tours (Laban Building and King Charles Court)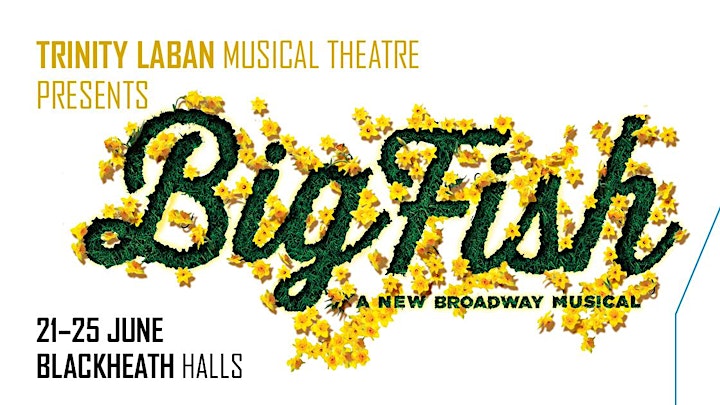 Finish your Open Day with a bang! See our talented Musical Theatre students in action with a discounted ticket to the evening performance of Big Fish at 19:00 on Friday 24th June. Guests are entitled to a special promotion of £5 per ticket. You can find full details about the performance and book tickets on our website. Please use this promo code when booking: MTOPENDAY22