An interactive, age appropriate, music and coding experience, delivered by professional tutors with international experience.
About this event
This Summer School
Is perfect for:
Students aged 9-13 with an interest in Music and Technology.
Parents or teachers eager to share opportunities with their children or students.
Anyone brand new to programming, looking for an introduction to this magic world.
We are having a lot of fun designing this course, we can't wait to have you onboard!
You will learn:
The basics of block coding.
Sprite design, controls and interactions.
How to code for music - make a video game with an artistic twist!
Variables, Ifs, Arrays, etc.
Interface design.
NO PRIOR KNOWLEDGE REQUIRED
When?
July 27th to 31st at 11am or 3pm for 90' a day, on Zoom.
The tutors:
Dr. Enrico Bertelli, with a PhD in Performance and Technology. Enrico has taught over 2,400 workshops, and is visiting professor in 50 University across the UK, Spain, Hong Kong, Thailand and Japan.
Dr. Yui Shikakura, PhD in Music Education has taught 500+ workshops and is visiting lecturer in 20 Universities. She's a Tech and Japanese traditional music specialist.
Dr. Jack White, PhD in composition, internationally renown composer, with a strong interest in technology, avid coder. Has taught 800 workshops and 500+ students worldwide.
Want to know more? Check out our YouTube channel!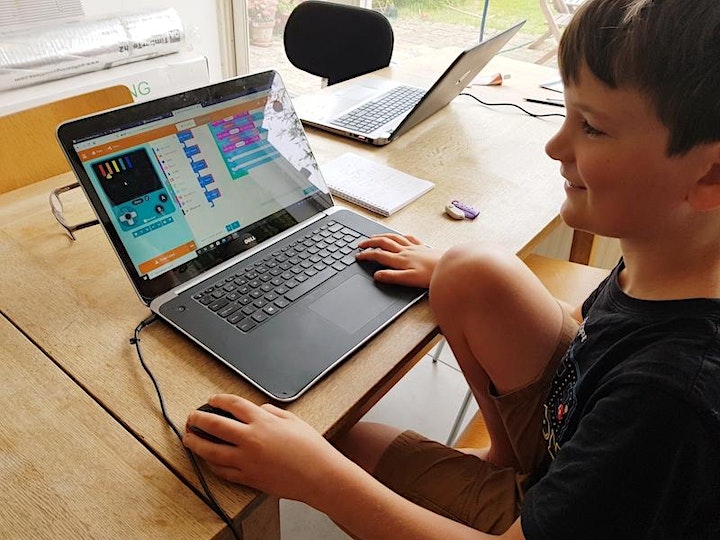 You will need:
Computer or tablet (easier if you have an external screen/TV)
The Chrome browser up-to-date
They say about us...
Amazing, forward thinking teaching provided by high skilled practitioners, who provide engaging and inspirational music opportunities for pupils - Inspiring Music
Very innovative and interesting and the tutor was highly knowledgeable - teacher, Gateshead
My children taught it was fantastic and would like more like this. "Amazing" - parent, Redbridge
This was a fantastic workshop, fun and lively and I learned lots! Thank you guys! - student, Tower Hamlets
Grab this offer, at a HUGE discount
Normally £120 for the week, grab your ticket for just £30!!!
Date and time
Location
Refund policy