Description
Let's talk marriage! No no this isn't another Muslim marriage event but we're actually interested in the technology that is powering Muslims to find spouses. This is an in conversation with Muzmatch.
Muzmatch is the go-to app for young Muslim millennials trying to find halal love to complete half their deen. Muzmatch has over 250,000 members - uks biggest muslim marriage app and 7000 + successes!
It's been featured in Techcrunch, backed by Y-combinator (one of the biggest accelerators in the world) and has just closed a seed round of $1.5million dollars.
With just a team of 2, they have achieved a lot and we will be having an in conversation with the founders Shahzad and Ryan to learn more!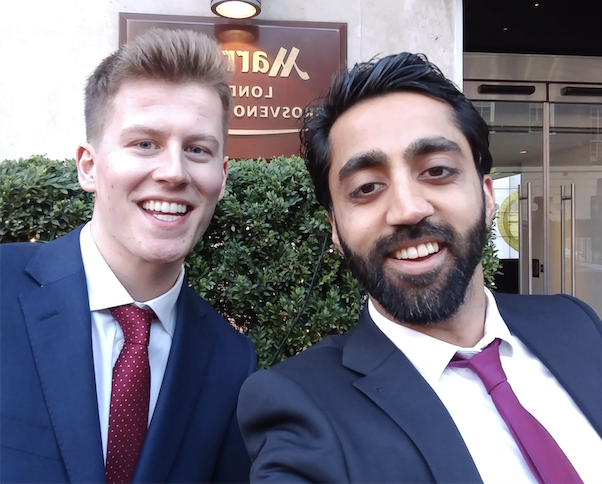 Shahzad Younas: Formerly an Investment Banker for ten years, founded muzmatch in 2014 after noticing how difficult it was for Muslims to find a partner. Inefficient offline matchmakers, as well as poor expensive and awkward online solutions were frustrating for everyone involved. He realised - it was time to do things differently.
Ryan Brodie: Ryan founded and sold two of his own startups before joining muzmatch in early 2016. Day to day he is responsible for technology and product at the startup.
So here's the plan for Tuesday 24th October:

- 18:30pm - Arrival
- 19:00pm - In conversation and Q&A
- 20:00pm - Networking + Pizza
- 21:00pm - Everyone out!
Get tickets quick :-)
Big shout to our venue sponsors Makers Academy for hosting us!
---
Who are we?
Murtaza - UX designer working on digital products and startups. I helped co-found casseroleclub.com alongside FutureGov.
Arfah - Head up the Marketing at Makers Academy, a 12 week coding bootcamp. I co-founded Discoverables and went through a social tech accelerator where I had a crazy #startupkid journey.
Faheem - Freelance product designer a product designer with equal amounts design and code, currently @amaliah_tweets
Sign up to our mailing list to hear about events and what we're upto.
Note: This event is open to people of all faiths and none! We just want to create a space to showcase what people in the muslim community are up too! Here's why we started #muslamicmakers