Muslim History Walk in support of Orphans in Need Charity

Friday, 26 July 2013 from 18:30 to 21:00 (BST)
Event Details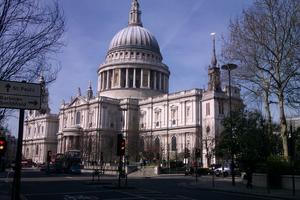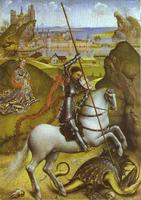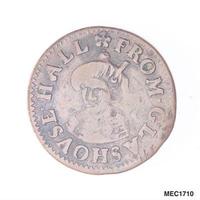 Muslim History walks of London are pleased to announce the City of London walk. Discover the Muslim connections, contributions and presence in the City of London over the last 800 years!
The square mile offers much hidden history.. Join us and find outabout Architecture, Crime, Crusades/ Jihad, health, Drink, The Great Fire of London, legends and much more. 
A different way to raise money than the usual "sponsored walk"! £360 is required per attendee which pays for an orphan for a year. Earn N Learn (Earn the Reward and Learn the Muslim History!)
We finish the history walk off by having Iftaar and Turkish dinner!  
PLEASE NOTE ONLY 30 PLACES ARE AVAILABLE!
A straight forward donation may be given of £360 or you can start your own fundraising via the Sponsporship link:
http://uk.virginmoneygiving.com/charity-web/charity/displayEventDetails.action?eventId=15646&charityId=1002593&invocation=evt0050
Testimonies of people who have already experienced the City of London walk:
"Go on the fab 'City of London' walk to learn what it is, and more. We went yesterday and it's a great experience and lovely way to meet friends too. Jazak'Allah to Brother AbdulMaalik who's inspiration it is to bring Islamic London to our attention." attendee 
"I had never been on a walk before and therefore had no idea what to expect. Going on the first City of London walk, I got to understand the significance of different historical buildings and their connections to Islam and Muslims. The attraction where we finished was truly unbelievable, to imagine that an Islamic building in the heart of the city could have existed from 100 years ago! Both walks were very educational and truly memorable! The guide was very informative and pleasant". Aishah, revert to Islam, attendee on both Muslim History Walks.
"The City of London Muslim History Walk was an excellent experience having worked in the City for many years I never realised how much Islamic history there was in the City an Abdul gave us a great insight. I Would definitely recommend the Walk to all. -Asif, City of London Police
When & Where

WC2R 2PH London
United Kingdom


Friday, 26 July 2013 from 18:30 to 21:00 (BST)
Add to my calendar
Organiser
Providing the following services:
British Muslim Tours - Muslim Friendly. Packages and half a day tours. Central London, City of London, Acton, Walthamstow, Woking.
Mosque Tours: East London Mosque, Regent's Park Mosque, Woking and others. 
NEW: Travelling British Muslim Museum
Activitity/Camp days or weekends