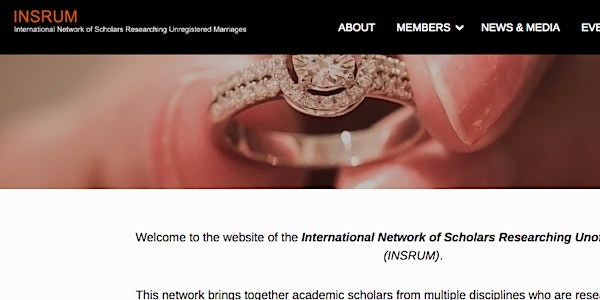 Muslim Marriages: Plurality of Norms and Practices
Location
University of Amsterdam
1012 WX Amsterdam
Netherlands
Description
The 2nd International Conference of INSRUM.
In Muslim minority contexts, particularly in the UK and Europe, some of the prevalent discourses on religious-only Muslim marriages share an underlying assumption of a homogenous, legally recognised and culturally streamlined form of Muslim marriages found in Muslim majority contexts. However, this depiction does not represent the diverse and plural lived experiences of how Muslim marriages are entered into, in societies where the majority of the population are Muslim and state codified Muslim family laws exist. Diversity arises on numerous fronts.
This conference seeks to uncover the plurality in norms and practices in marriage in Muslim majority countries, with a central focus on the individual or couple and the way in which they enter into a marital relationship. These marriages may be formal or informal, recognised by the state and simultaneously not recognised by the state (either fully or partially). A necessary element in some country contexts may be the evolving understanding of the nature and parameters of Muslim marriages and questions around legitimacy.
This conference is free to attend, but all participants MUST register.