An online virtual marriage event for single professional Muslims. Attendees will be split into groups based on their age criteria.
About this Event
PLEASE NOTE TICKETS ARE SOLD ON A FIRST COME FIRST SERVE BASIS. ONCE WE HAVE A SUFFICIENT NUMBER OF ATTENDEES AND A GOOD RATIO OF MALES AND FEMALES WE WILL END THE LISTING. WE OCCASIONALLY SPLIT THE EVENTS INTO HALF TO ACCOMMODATE THE DIFFERENT AGE GROUPS REGISTERED THEREFORE, YOU MAY ONLY ATTEND FOR HALF OF THE TIME LISTED.
We are hosting a virtual matrimonial event for mixed age groups. We will place you into a group based on your age and the age range you have selected for a potential partner. If you have a broader age range that you would consider, you will have the opportunity to move between the groups if you wish so that you can meet more potentials.
We are the first organisation to create Virtual Muslim Matrimonial Group Events.
Our events are hugely successful as they are meticulously organised and we attract a good mixture of potentials that are serious about finding a life partner.
Islamic Singles has several years' experience in organising and hosting events. Some of our previous events include;
Matrimonial Events
Business and Personal Networking Events
Charity Events
Quiz Nights
Our first event was held in May 2020 due to the current Covid-19 situation. As a result of the unprecedented success, we have set up a virtual events service to ensure our members can continue to network from the safety of their own homes.
We are continuously thinking of innovative ways to allow our potentials to meet their perfect match.
Islamic Singles helps professionals to find their ideal life partners from all over the UK including; London, Birmingham, Manchester, Leeds, Bradford, Leicester, Nottingham, Newcastle and Glasgow. We only offer our services to working professionals from all professions that are serious about finding a suitable partner.
We are not like other networking services out there as we take the time and effort to find out as much information as possible about what requirements our members may have upon registration. This could include; Education, Occupation, Hobbies, Interests, Religious and Cultural Values.
Our services are open to all Muslim professionals regardless of profession, age, ethnicity, previous marital status, if you have children or if you are a revert. Our mission is to help you find the right life partner Inshallah.
We host video networking events where our attendees can interact with like-minded individuals in a halal and safe setting.
Please note, to be a part of this event, you must currently reside in the UK.
How it works
1) Complete the registration when purchasing a ticket.
2) If we require further information, you will be contacted either through telephone or video call.
3) You may be asked to verify your details before the event.
4) On the day of the event, you will receive a text message from our team with all the instructions on how to join the video call. We need you to save our number you were texted from to your mobile contacts as we will WhatsApp the itinerary and link to the event.
5) At the appointed time, log on to the online event and you will be greeted by one of our helpful hosts. The host will then run the event where you will be placed into a virtual room into small mixed groups. You will move around the virtual rooms throughout the event to meet as many potentials as possible. At the end of rotation you will have to opportunity to meet with potentials on a one-to-one basis.
6) After the event you can request contact details for upto 4 potentials you would like to get to know better. If they agree to share their details then you will receive their contact information.
Considerations
You cannot register details on behalf of an attendee, the potential must complete the registration form themselves. The tickets are 1 ticket, per person. To attend the event you must purchase a ticket.
You cannot attend the event on behalf of a potential.
If you wish to attend as a chaperone you must email us at islamicsingles@gmail.com The decision of a chaperone attending will be based on individual circumstances. If permitted, a chaperone must purchase a separate ticket.
For the event you will need good Wi-Fi connection, a fully working microphone and a webcam on your device.
If we cannot verify your details, you will not be able to join the event and you will not receive a refund. Therefore, please ensure that you provide the correct contact details upon registration.
Our service is compliant with current GDPR legislation, we take care in ensuring all data gathered is stored safely and only used for intended purposes. We do not pass on any details to any third party. Please ensure that you read our Privacy Policy and Terms and Conditions on our website www.islamicsingle.com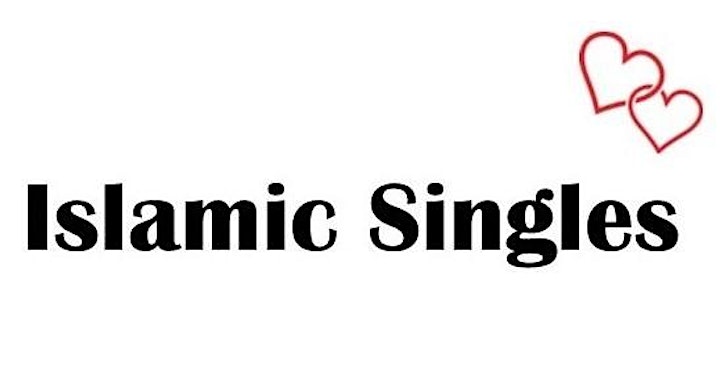 Date and Time
Location
Refund Policy