MVLS PGR Opportunities for PGT Students 2017
Event Information
Location
University of Glasgow
Davidson Building, Lecture Theatre, R208
United Kingdom
Description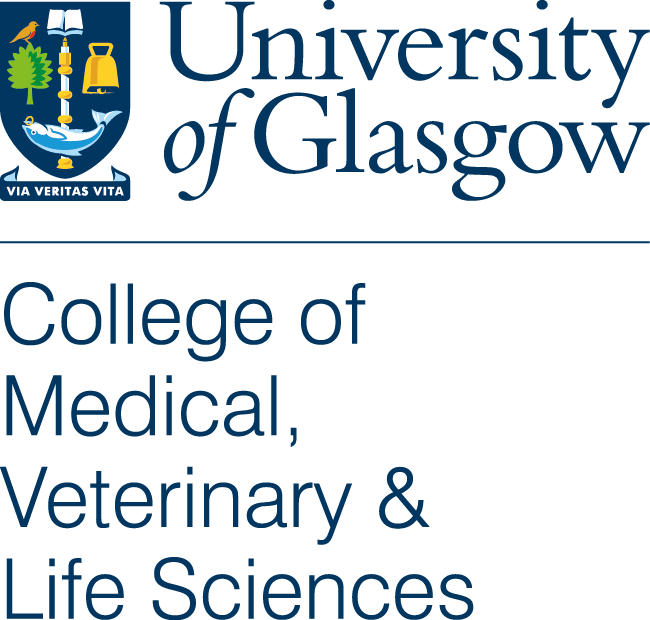 PGR Opportunities for PGT Students Thursday, 22 June 2017, 4 p.m. – 6 p.m.
Davidson Building, Lecture Theatre, Room 208
The College of Medical, Veterinary and Life Sciences are hosting an event on Thursday 22 June at 4pm - 6pm where academic staff and current PGR students will be presenting on Postgraduate Research opportunites within their Institute/School. Current PGR students will also be speaking about their experiences, life as a PGR student and research which they have undertaken or are currently working on.
This is a fantastic opportunity for current Postgraduate Taught students to find out about continuing your studies within our College, to ask any questions and to obtain information from academic staff and current PGR students.
4.00 pm Registration and Welcome
4.10 pm Professor Jo-Anne Murray
4.20 pm Professor Marshall Stark
4.25 pm Ashleigh Willis, PhD student: MVLS Doctoral Training Partnership
4.30 pm Safaa Alsanosi, PhD student: Cardiovascular Sciences
4.35 pm ZhiGuo Zou, PhD student: Cardiovascular Sciences
4:40 pm Eduardo Gómez Castañeda, PhD student: Cancer Studies
4:45pm Peerayuht Phuangphung, PhD student: Forensic Medicine & Science
4:50pm Catriona Thompson, PhD student: Biochemistry & Molecular Biology
4:55pm Emily Salt, PhD student: Psychological Medicine
5:00pm Anna Garber, PhD student: Animal Health
5:05pm Matthew Pace, PhD student, Marine Biology
5:05 pm Q&A from the audience
Refreshments will be served immediately after the presentations in the Wolfson Link Building Atrium and there will be an opportunity to meet with academic colleagues and current PhD students.
We look forward to seeing you there. Sign up now!
Date and Time
Location
University of Glasgow
Davidson Building, Lecture Theatre, R208
United Kingdom