Gweithdy Mwclis Bynting arbennig iawn wedi ei chynnal gan Tatty Devine. // A very special Bunting Necklace workshop hosted by Tatty Devine.
About this event
(bilingual text, scroll down for English)
Barod i gael yn grefftus? Mae Tatty Devine yn cynnal eu gweithdy Mwclis Bynting arbennig iawn yn Nhŷ Pawb, sy'n gartref i'w harddangosfa Cyngor Crefftau: Misshapes: The Making of Tatty Devine.
Creu Mwclis Bynting clasur mewn dyluniad sy'n unigryw i chi. Dewiswch o gymysgedd o faneri acrylig lliwgar, drychog, gliter ac wedi'u hargraffu, yna dysgwch sut i'w cysylltu i gyd gyda'i gilydd ar gadwyn aur neu arian. Teimlo'n arswydus? Beth am wyrdd calch ac oren pwmpen? Teimlo'n ffansi? Mae gennym ni ddigon o liwiau a thonau sgleiniog.
Bydd y dosbarth hwn yn cael ei gynnal gan dîm Tatty Devine, a fydd yn eich tywys drwy bob cam i greu eich darn eich hun o emwaith Tatty Devine i'w drysori am byth. Mae'r gweithdy hwn ar gyfer dechreuwyr a phob gallu fel ei gilydd ac mae'n ffordd berffaith o fynd i'r afael â gwneud gemwaith. Gwelwch mwy drwy ddilyn y hashnod #TattyWorkshop, ac archebwch nawr!
Wedi'i sefydlu ym 1999 gan Harriet Vine MBE a Rosie Wolfenden MBE, mae Tatty Devine yn frand gemwaith Prydeinig annibynnol sy'n dylunio ac yn gwneud gemwaith gwreiddiol â llaw yn eu stiwdios yn Llundain a Kent. Mae eu dyluniadau sy'n sefyll allan yn pylu'r ffiniau rhwng celf, ffasiwn a diwylliant.
Caiff y gweithdy hwn ei chynnal yn Oriel 1 Tŷ Pawb ar ddydd Mawrth 19ain o Hydref, rhwng 6.00pm-8.00pm.
Nifer o lefydd cyfyngedig - mae archebu lle yn hanfodol.
//
Ready to get crafty? Tatty Devine are hosting their super special Bunting Necklace workshop at Tŷ Pawb, home to their Crafts Council exhibition: Misshapes: The Making Of Tatty Devine.
Create a classic Bunting Necklace in a design unique to you. Choose from a pick 'n' mix of brightly coloured, mirrored, glitter and printed acrylic flags, then learn how to hand link them all together onto a gold or silver-toned chain. Feeling spooky? How about lime green and pumpkin orange? Feeling fancy? We have got you covered with glossy tonal colours.
This class will be hosted by the Tatty Devine team, who will guide you through each step to create your very own piece of Tatty Devine jewellery to be treasured forever. This workshop is for beginners and all abilities alike and is the perfect way to get to grips with jewellery making. See more at #TattyWorkshop, and book now!
Founded in 1999 by Harriet Vine MBE and Rosie Wolfenden MBE, Tatty Devine is an independent British jewellery brand designing and making original jewellery by hand in their London and Kent studios. Their standout designs blur the boundaries between art, fashion, and culture.
This workshop will be held in Tŷ Pawb's Gallery 1 on Tuesday 19th October, between 6.00pm-8.00pm.
Number of spaces are limited - booking essential.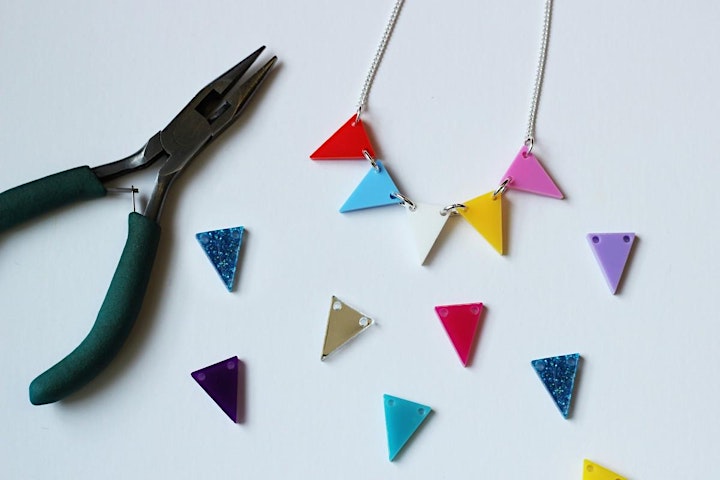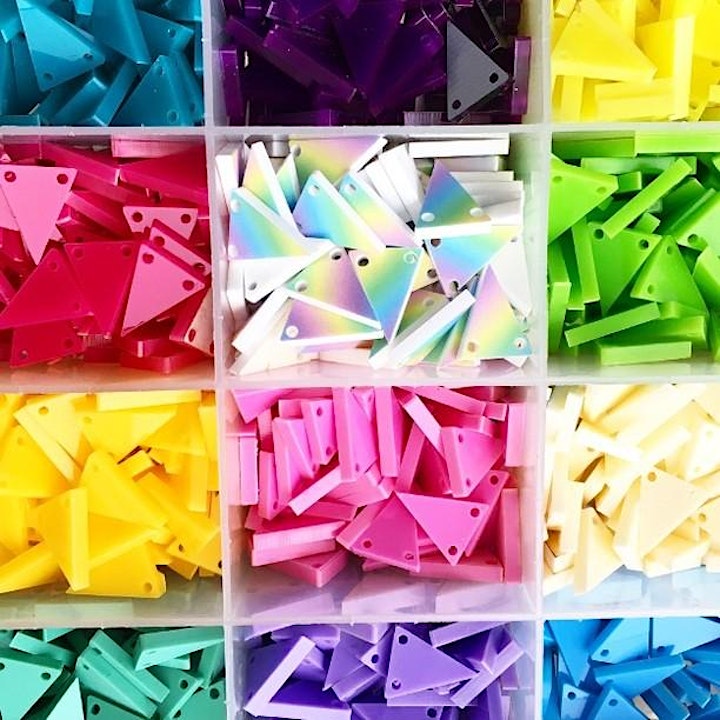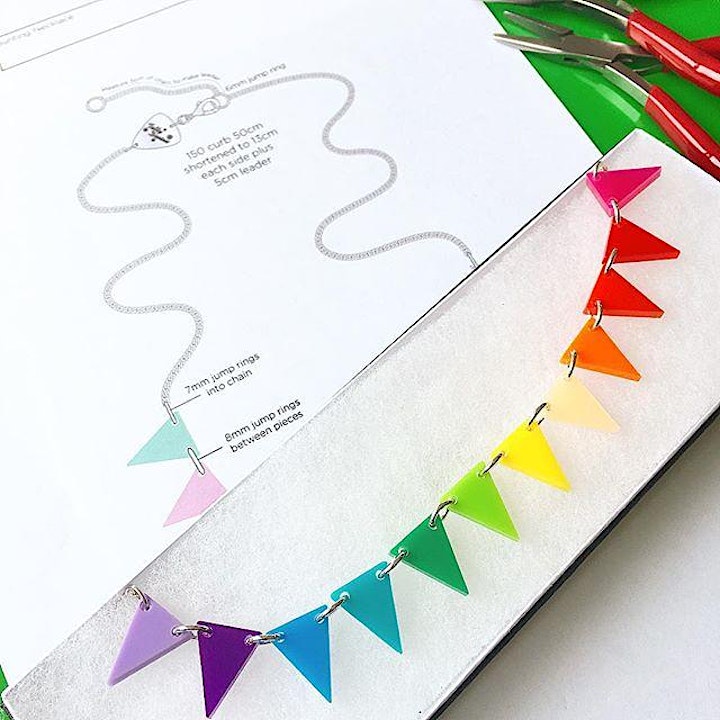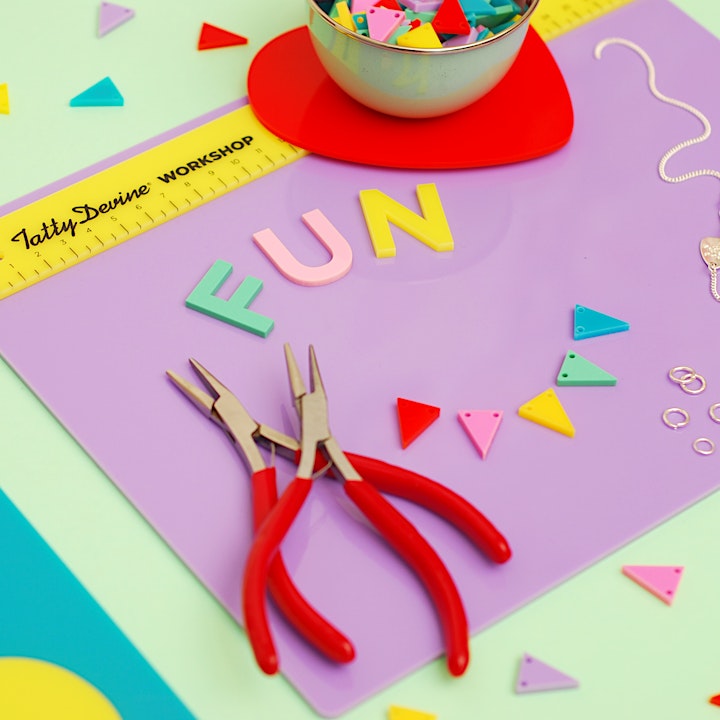 Organiser of Mwclis Bynting gyda Tatty Devine // Make a Bunting Necklace w/ Tatty Devine