My Autism, My Way - A festival of Health, well-being and living with Autism
About this Event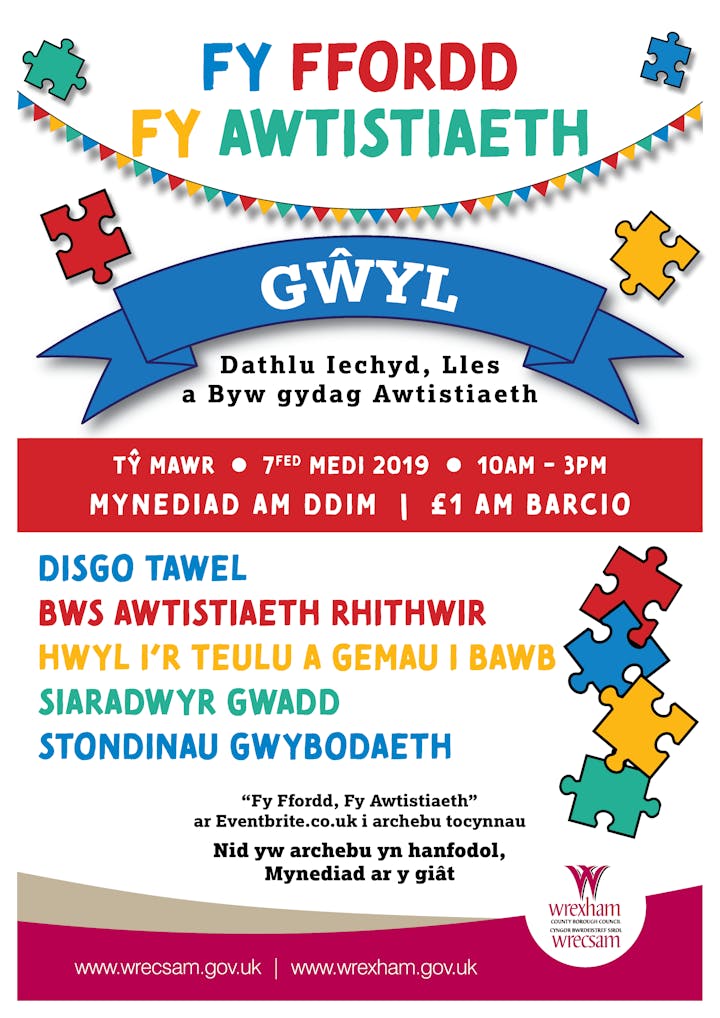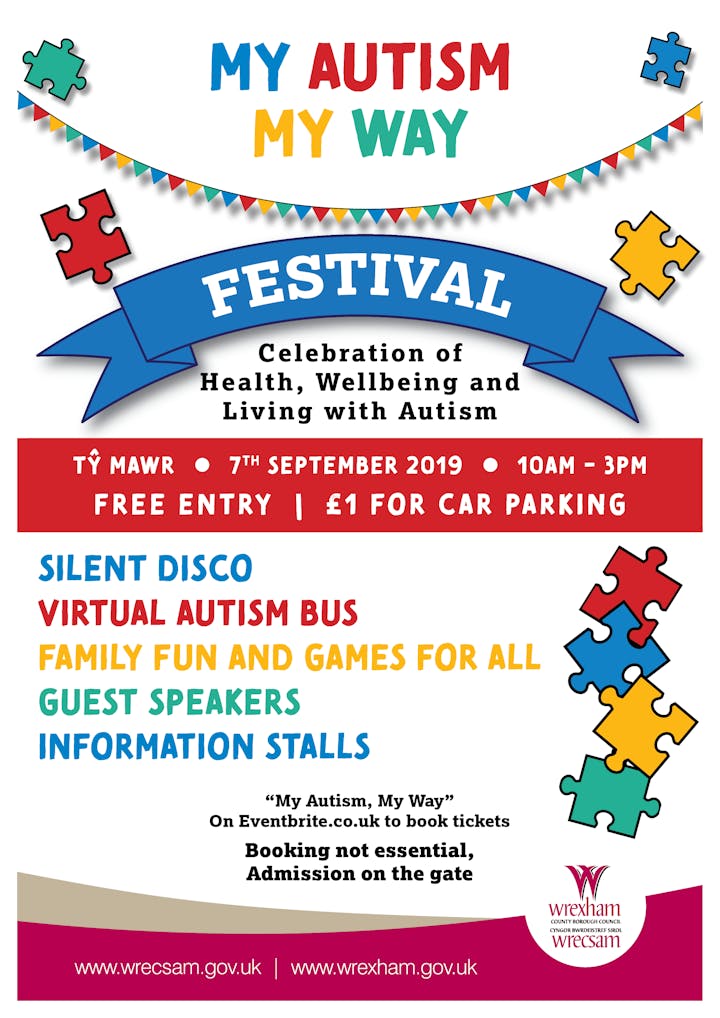 Bydd y digwyddiad yn cynnwys amrywiol weithgareddau, gemau hwyl a rhwydweithio teuluol.
Bydd gennym ddisgo tawel, tiesies cyfannol a'r Bws Awtistiaeth Rhithwir ar y safle i edrych o gwmpas. Byddwn yn cynnal un sesiwn ar gyfer 12 bobl i'w harchebu yn y digwyddiad, bydd y sesiwn o 11.30 am - 3 pm. Archebwch ar ôl cyrraedd.
Bydd gennym siaradwyr gwadd a fydd yn siarad am eu profiadau o weithio, byw a chefnogi rhywun ag Awtistiaeth.
Bydd yna hefyd stondinau gwybodaeth amrywiol o bob sector ar draws Wrecsam.
The event will consist of various activities, fun games and family networking.
We will have a slient disco, holistic threapies and the Virtual Autism Bus will be on site to look around. We will running one session for 12 people to book on at the event, session will be from 11.30 am - 3 pm. Please book upon arrival.
We will have guest speakers who will talk about their expereinces of working, living and supporting someone with Autism.
There will also be various information stalls from all sectors across Wrexham.